The Art League seeks artists who have a strong, cohesive, and exciting body of work expressing an aesthetic concept for our prestigious solo artist exhibitions. Our aim, whether we exhibit experimental or traditional works, is to adhere to the highest standards of quality. While we seek beautifully executed work, we also value work that is innovative, artwork that presents the artist's unique voice, and engages the viewer intellectually, emotionally, as well as visually.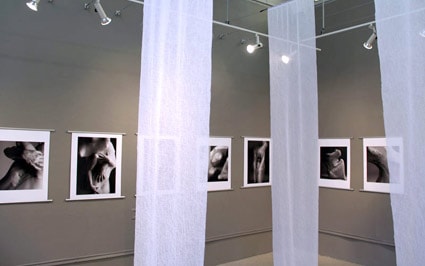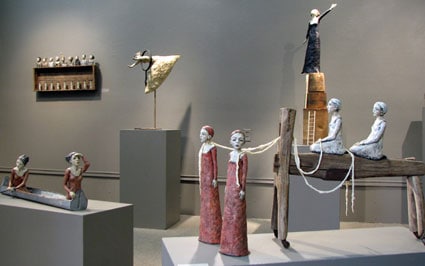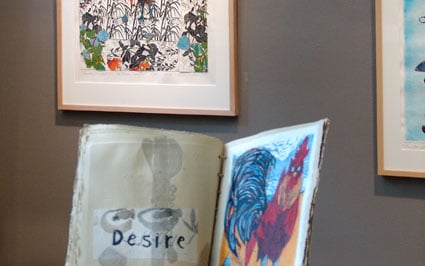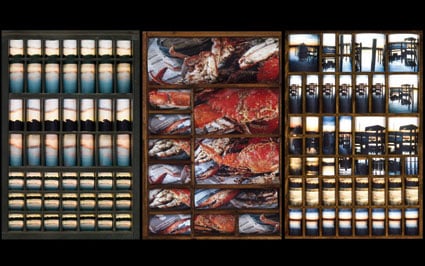 Artist must be a current exhibiting artist member of The Art League.
Artist cannot have had a solo exhibit at The Art League within the last five years.
If an artist is selected for a 2021 solo show, no more than 20% of the works displayed in the final exhibit can have been shown within 50 miles of The Art League gallery.
Become an exhibiting artist member
Exhibiting Artist Membership at The Art League gallery is open to all artists who wish to participage in Art League exhibits.
Applications are reviewed two years ahead of time. Jurying for 2021 solo exhibits will take place on October 20, 2019.
There are two steps to jurying: applicants must first submit images of five works, a proposal, artist statement, and artist résumé online (deadline September 30, 2019.)
Second, all applicants must drop off their artwork for review. Final decisions will be made at this time. 
Gallery staff will take notes on the discussion and all applicants will receive letters with the juror's feedback, regardless of whether or not they are accepted for an exhibit (the time it takes to receive this feedback varies based on the number of entries). 
Solo Room Floorplan PDF
Deadline for proposal packets
Images of five artworks, a proposal, an artist statement, and an artist resumé must be submitted online.
Art drop-off
All artists must drop off their five artworks (the same five that were submitted in the application) on October 18, 11:00 am–5:00 pm, or on October 19, 11:00 am–5:00 pm.
Jury deliberation
The Art League Gallery will be closed while a panel of jurors discusses each application and body of work, and decides which artists will be accepted for 2021 solo exhibits.
Art pick-up
Artists MUST pick up their work 11:00 am-6:00 pm and will receive the juror's decision at that time. Results will not be given over the phone.
RSVP here to attend an information session on August 22, 2019. Solo Jurying Information Sessions will explain the application, submission, jurying, and exhibition processes for a solo show at The Art League gallery. Any artist interested in submitting a proposal for a 2021 solo show should attend an informational meeting. If you cannot attend, you may set up a brief one-on-one meeting by emailing gallery@theartleague.org. (Subject to staff availability.) 
Ready to apply? Submit here.