Geri Gordon Scholarship Fund
The Geri Gordon Scholarship Fund was established in 1998 to celebrate former Art League School Director Geri Gordon's remarkable vision and dedication. We strive to offer scholarship awards for art classes each term to students of all ages and abilities who could not otherwise afford to enroll. Since the inception of the Scholarship Fund, The Art League has awarded hundreds of scholarships.
Donations to the fund are invited and welcome!  If you interested in helping us to fulfill our mission to make the visual arts accessible to all, please contact the School office at 703-683-2323 or the Development Office at 703-519-1741.

If you are interested in receiving a scholarship, please contact the School Office at 703-683-2323.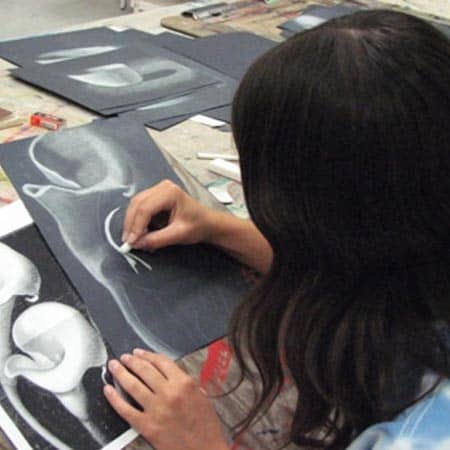 By nurturing the artist, we enrich the community. The Art League develops the artist through education, exhibition, and a stimulating, supportive environment, while sharing the experience of the visual arts with the community.
Your help is needed to support The Art League's future!
Your support of The Art League reflects where you envision the world of creativity will take us tomorrow. Are you ready to map the future for your — and your community's — creative life?