Fine art photographer David Mosher is having a moment. He has three photographs in the Art League of Germantown's 9th Annual Juried Exhibit at Kentlands Mansion Gallery in Gaithersburg, MD, one of which won best-in-show; a solo exhibit at Busboys and Poets restaurant in Takoma Park, Maryland; and received honorable mention for his dreamscape image Memories in our January Nocturne show.
"I'm inspired by nature and the landscape to create images drawn from my dreams and subconscious," says Mosher. "I see the world as a magical place of surprise and mystery. I invite [viewers] to take a journey into my world of ambiguity and magic."
Here, Mosher talks about becoming a photographer and why photography appeals to him artistically. He also shares and comments on some of his works on exhibit.
On becoming a photographer
When I was young, I was fascinated by nature and biology. I spent my days exploring the ponds and streams surrounding my home in Upstate New York. My parents gave me a camera when I was 13 and I've been shooting off and on since then. Life was busy when I worked a full-time job and raised a family. I started to pursue my art full-time when I retired two years ago. Photography is my full-time passion now.
I read a lot of science fiction and mystery novels as a youngster. As I developed as a photographer in college, I began to draw my inspiration from these genres. An art genre that constantly draws me in is surrealism, particularly the painters Magritte, Breton, Dali, and photographer Jerry Uelsmann. I studied their work until I began to find my voice as an artist. At the same time, I've focused on learning to remember my dreams to find greater self-understanding, as well as inspiration for my images. In my dream journal, I find ideas for images that are metaphorical, mysterious, and can only be explained in the subconscious mind. As Pablo Picasso once said, "Anything you can imagine is real."
What he enjoys about fine art photography
Photography is the right medium for me because it gives me the freedom to capture scenes and subjects from the world around me and store them in image libraries to use later to create composite works in Photoshop. I start with background scenes as stages and add to them to create montages that seem real but don't make sense to the rational mind.
It was once said that some photographers are focused outward on the world around them and some examine the world within them. I'm squarely in the latter group.
I don't think that I could refrain from being a visual artist. I find creating art really fulfilling. I keep a notebook of visual ideas that come to me every day, especially as I meditate or settle down to rest. I especially like the act of putting images together in a montage and seeing how they interact and work together.
On being an Art League Exhibiting Artist
I've been a member since September 2021. I joined seeking more opportunities to exhibit my work. Entering juried exhibits each month has helped me to improve the editing, selection, printing, and presentation of my work to meet gallery standards.
Bonus Points: Mosher is also a proud dad
I have two daughters: Erika, who is married and works as an online user experience expert, and Julia, who is a few years out of college and headed for grad school to be a family counselor. Speaking of artists, Erika is becoming a great watercolor painter. Find her work on IG @Erikapaints.
On view
Portals is my body of work on view at Busboys and Poets restaurant in Takoma Park, MD. through June 13. Three selections from it— Abandoned, Adrift, and Enigmatic—are on exhibit in the Art League of Germantown 9th Annual Juried Exhibition at Kentlands Mansion Gallery in Gaithersburg, MD until March 29.
Abandoned (first prize, photography)
Adrift 
"This image is my testament to the beauty and precious nature of life. Life hangs in a delicate balance between our ability to destroy or preserve. Our world is precious, cherish and protect it."
Enigmatic
"Deep in the Low Country a flame emerges from the earth. No heat, just light, illuminates a secret place in the forest."
Yearning
 
"We seek to connect with that which we can't possess. We are incomplete, unfulfilled."
Memories, January Nocturne Exhibit at The Art League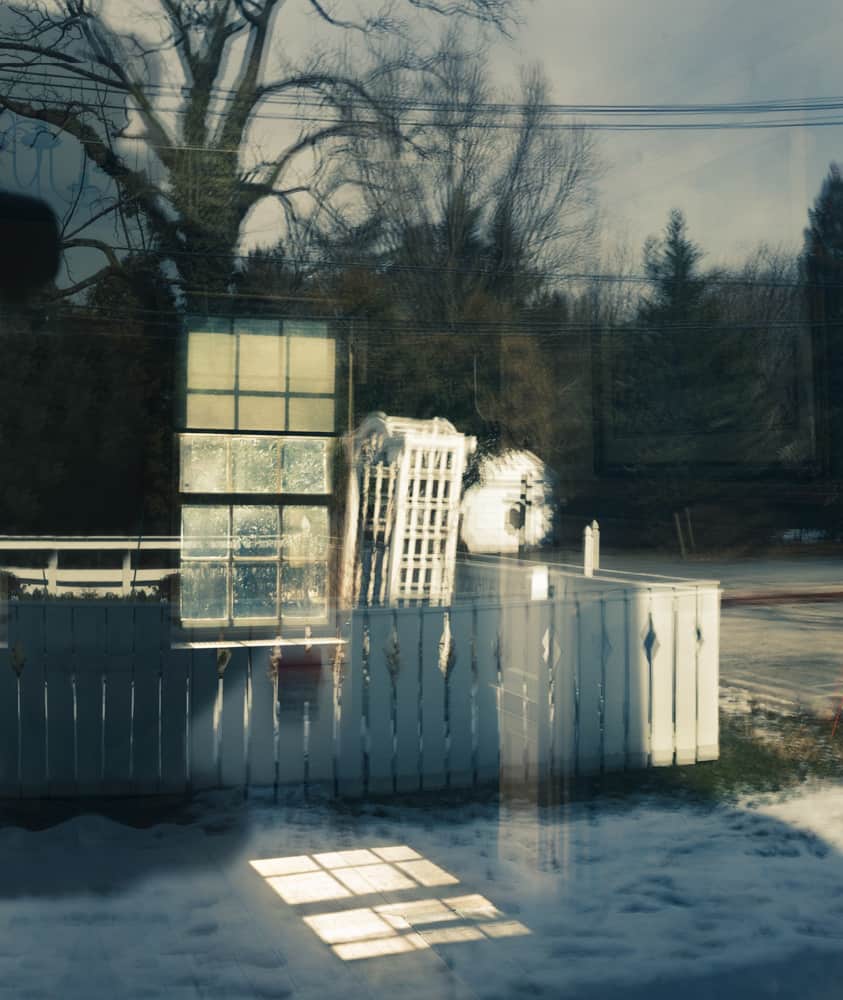 "In the groggy state of awakening from a dream, we hold impressions of scenes that can only exist in the irrational subconscious mind."
Do you have exhibits or projects beyond The Art League? We want to hear about them! Please email our Communications Specialist Julia Chance at juliac@theartleague.org.