Welcome to Artful Weekend
-our listing of area art exhibits and events-
This weekend: Patrons' Show 2023 Exhibit at the League; Abraham Lincoln by  W.F.K. Travers at the National Portrait Gallery; Gehry Reflections at Multiple Exposures Gallery; and Nicole Santiago at the Athenaeum Gallery.
Patrons' Show 2023 Exhibit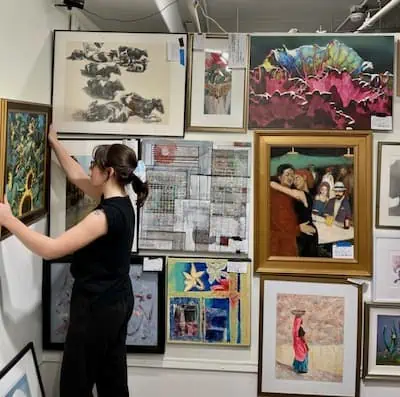 Patrons' Show, the Art League's biggest fundraiser, is back! This much-anticipated event, now in its 55th year, allows ticket holders to acquire high-quality, original fine art—valued from $235 to upwards of thousands of dollars—while supporting a great non-profit organization and community of artists.
The Patrons' Show Exhibit, featuring over 600 original fine artworks donated by Art League and Torpedo Factory artists, opens Friday, February 3 and will be on view through Saturday, February 19. During this two-week period, ticket holders can browse  artworks and note their favorites in preparation for the Patron's Show Fundraiser on Sunday, February 19, from 6 – 10 pm. On that night, our emcee announces the name of every ticket holder in a random drawing. Each person called chooses their favorite work of art from the Show to take home! In addition to the artwork, ticket holders may win other valuable prizes donated by local businesses.
Anyone can see the bevy of paintings, sculptures, ceramics, photographs, printworks, and more on the League's Patrons' Show 2023 album on Flickr; and download the handy Art Thief app to pick and organize their favorites on an iPhone, iPad, or iTouch (but grab a ticket if you want to claim artwork!).
Abraham Lincoln by  W.F.K and Presidential Family Fun Day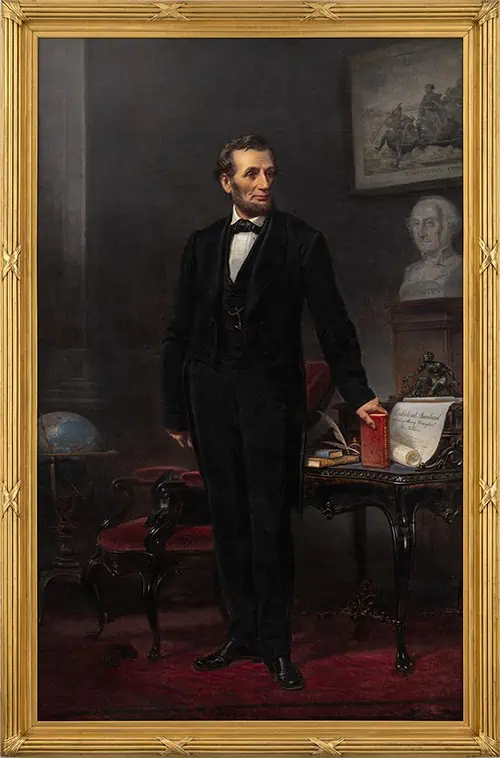 The Smithsonian's National Portrait Gallery presents Abraham Lincoln by W.F.K. Travers, Created from life in 1865, the 9-foot-tall oil on canvas is one of three known, life-size paintings of the 16th president. Join the museum for Presidential Family Fun Day, which will offer activities for all ages, including tours of America's Presidents and the exhibition's new tactile display. The festival will take place in the museum's Kogod Courtyard Saturday, February 18, from 11:30 a.m. to 3 p.m. Admission is free. Abraham Lincoln by  W.F.K. Travers is on view through December 2027. The National Portrait Gallery is located at 8th and G Streets NW, Washington, D.C.
Gehry Reflections, New Photography by Francine B. Livaditis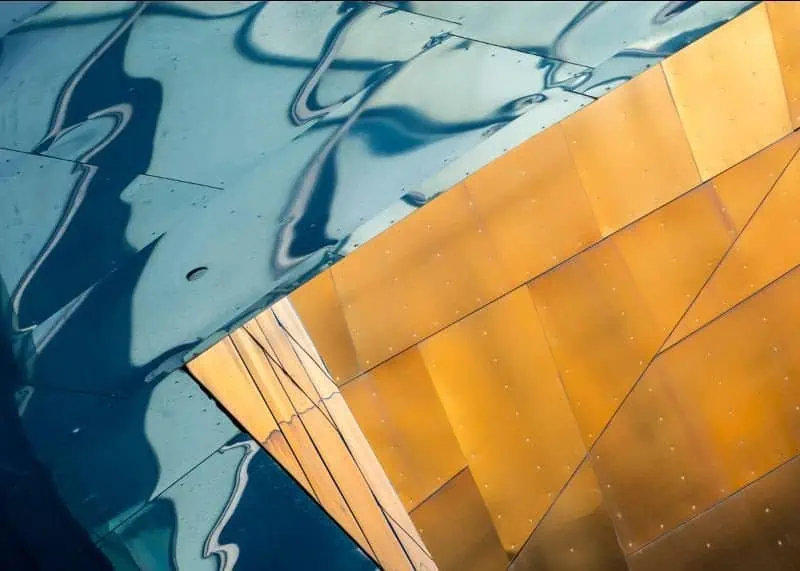 For over a decade Francine B. Livaditis. has been "photographing the interplay of light and color that can be found on the undulating, angled and curvilinear surfaces of buildings designed by the famed architect, Frank Owen Gehry," In Gehry Reflections, her third solo exhibition at Multiple Exposures Gallery (MEG), she captures details from the architect's iconic structures in four distinct locations throughout the United States. Gehry Reflections is on view through March 12. Meet the photographer at MEG Sunday and Monday, February 19 and 20, 11 am – 5 pm.
Nicole Santiago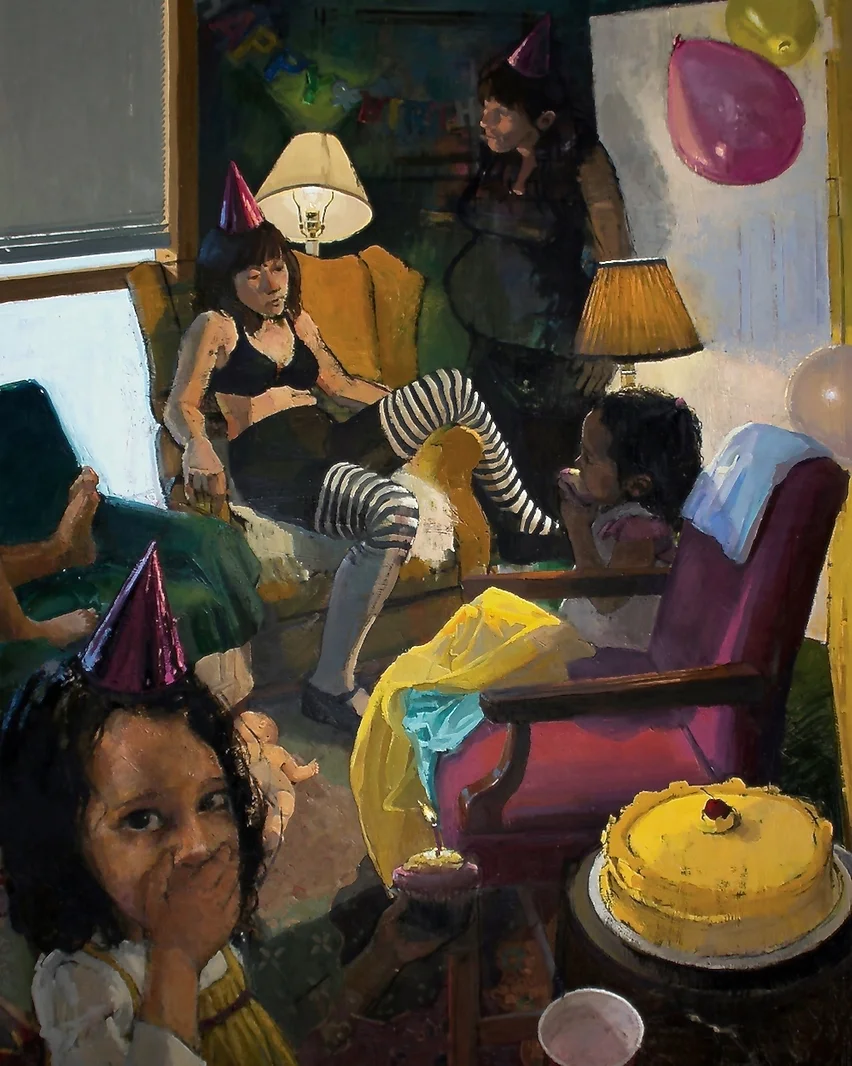 Nicole Santiago's eponymous solo exhibit, at the Athenaeum Gallery, consists of semi-autobiographical narrative paintings and drawings that depict scenes of love, loss, and duty, thinly veiled in the mundane debris of everyday life. While the impetus for her work is highly personal, she intends to construct something more universal that stretches beyond the limits of her own experiences, expanding into broader familiar themes. Nicole Santiago is on view through March 19. Santiago will be in conversation about her exhibit on Sunday, February 19, at 2 pm. The Athenaeum Gallery is located at 201 Prince Street, Alexandria, VA.
Enjoy the long weekend!