Welcome to Artful Weekend
-our listing of area art exhibits and events-
This weekend: July Open Exhibit and Into the Wilderness by Kim A. Richards at the League; Jump, Twist, Flow… at Hemphill Artworks; Alexander D'Agostino: A Shrine to the Forgotten at Target Gallery; and Look Here at the National Building Museum.
.
July Open Exhibit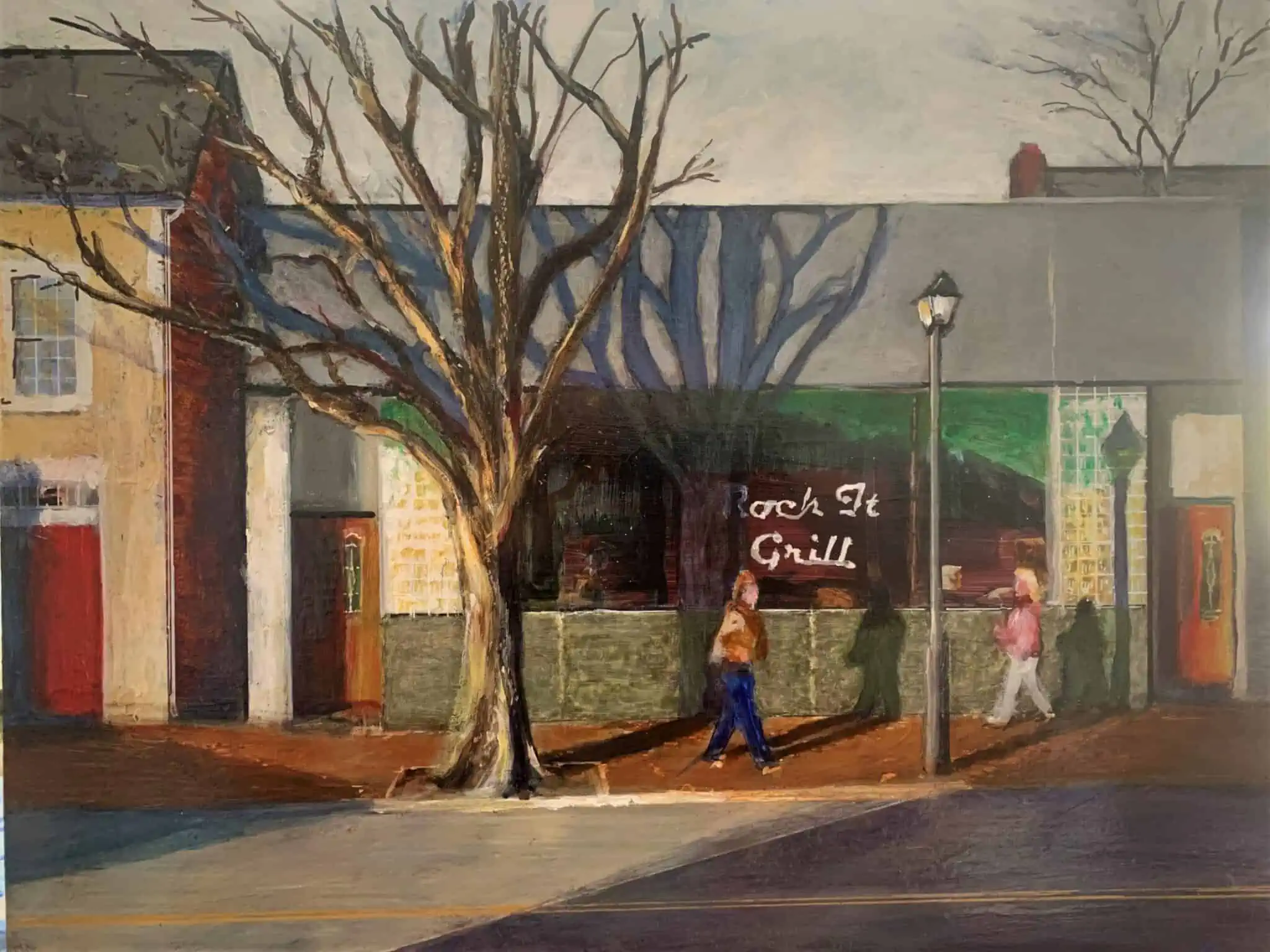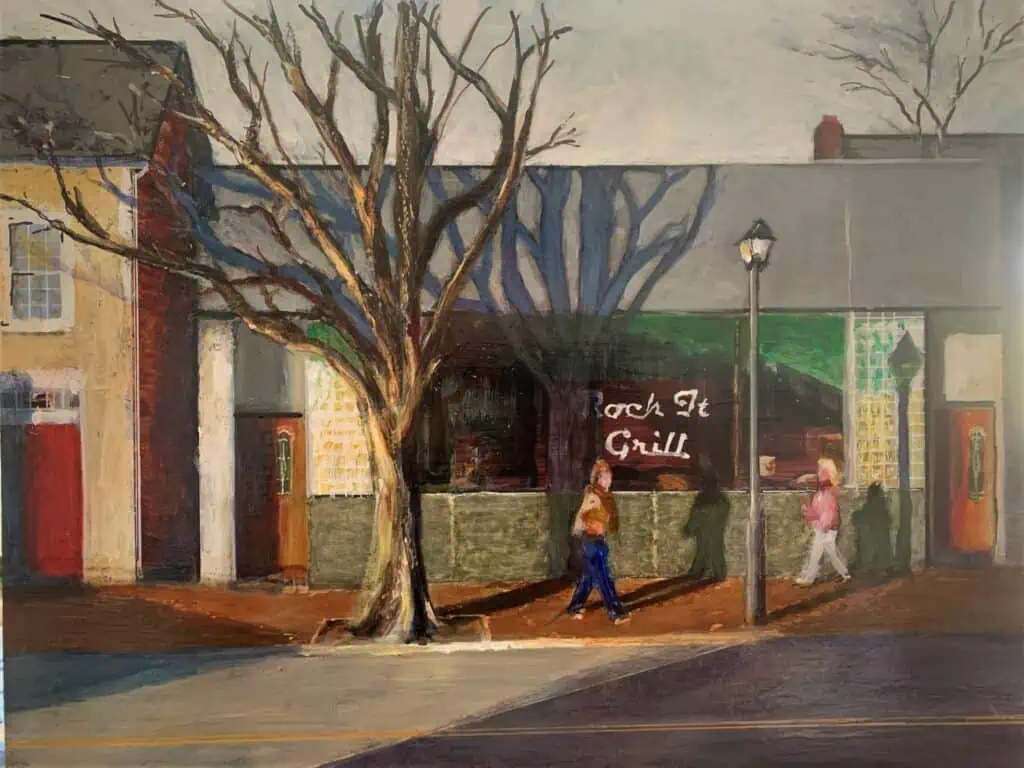 Diverse artworks by member artists are the feature of Open Exhibits at The Art League. There are 115 pieces—painting, drawing, photography, mixed media, sculpture, and more—on view in this month's show. It was juried by illustrator Sarah Mari Shaboyan, and is on view through August 6.
Into the Wilderness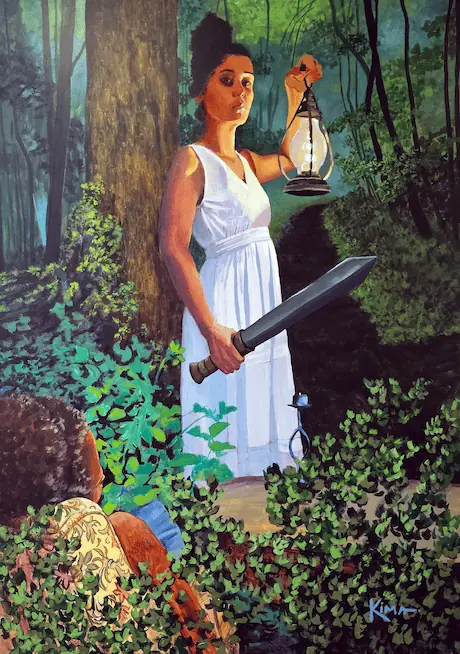 Kim Richards' solo exhibit, Into the Wilderness, presents a body of work rich in biblical and allegorical references.  Painted in oil and acrylic, her work focuses on the sense of hope and encouragement that defies the feelings of fear, hurt, and discontent experienced throughout the "wilderness journey" of life. Richards hopes her exhibit will "strike a spiritual chord of God's unconditional love with her viewers." Into the Wilderness is on view through August 6.
Jump, Twist, Flow…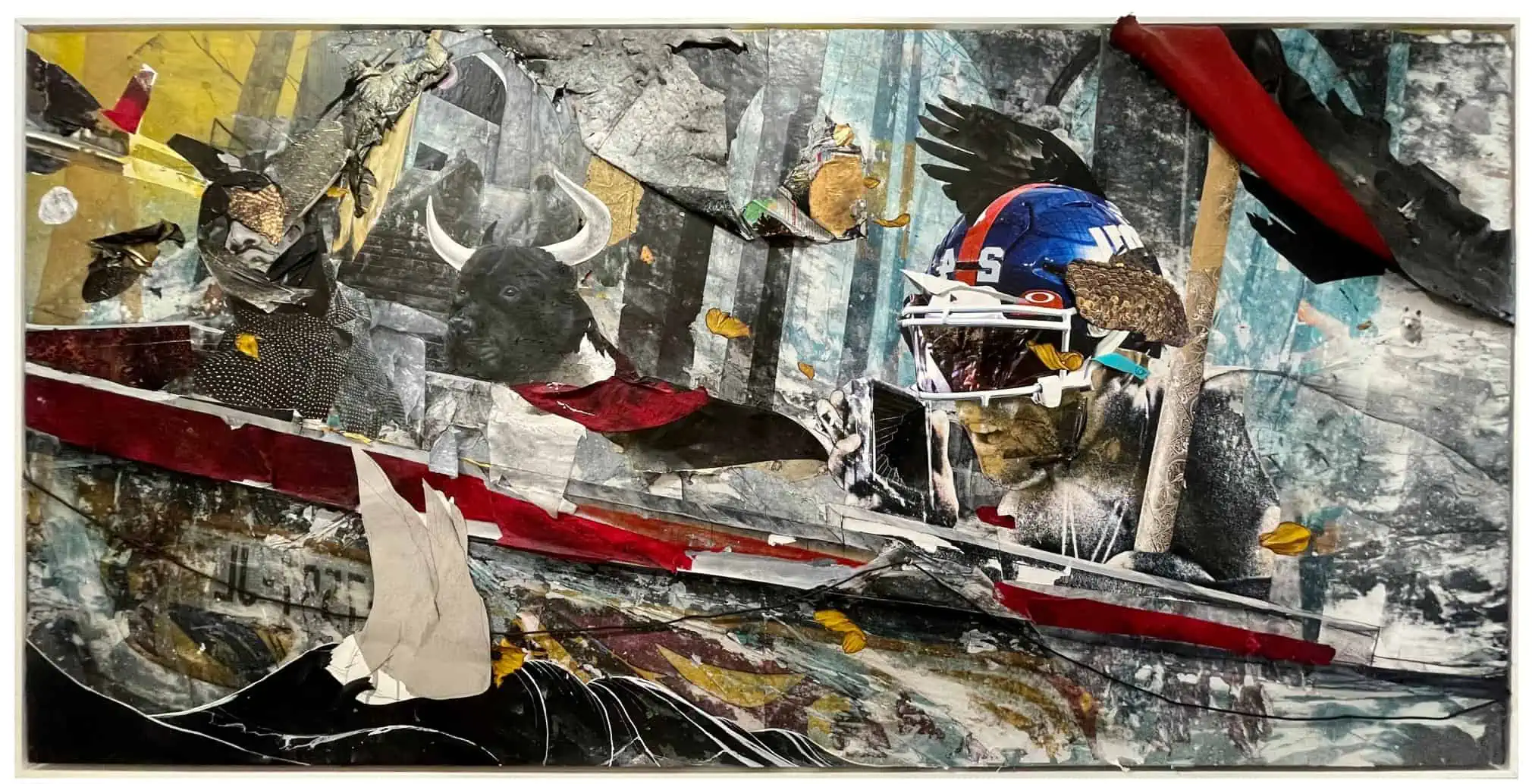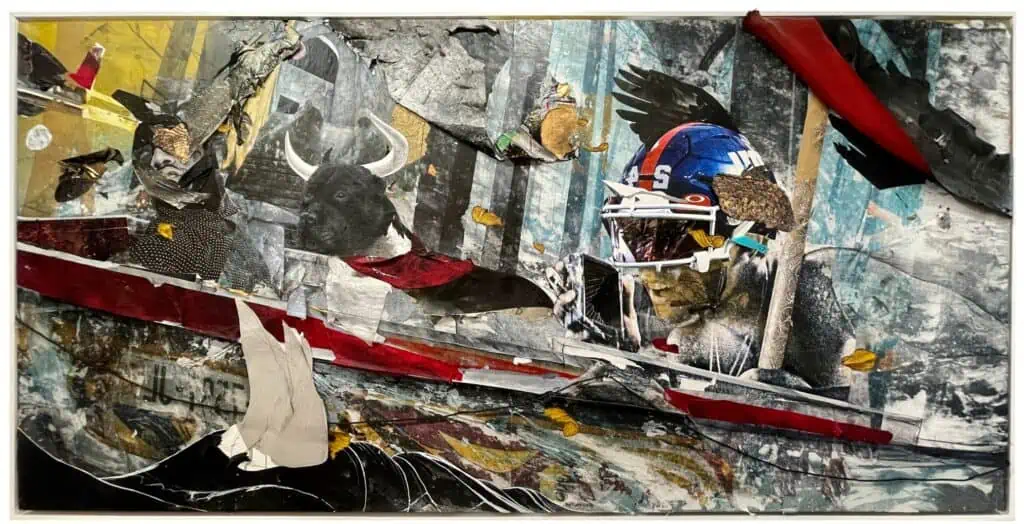 Jump, Twist, Flow…, at Hemphill Artworks, invites summer through vivid colors and dramatic pieces that radiate from the walls. Works by artists, Magdalena Abakanowicz, Rush Baker IV, Willem de Looper, Thomas Downing, Shaunté Gates, Sam Gilliam, Hedieh Javanshir Ilchi, Wayson R. Jones, Lisa Scheer and Anne Truitt are featured in this vibrant exhibit, on view through August 19. Visit the gallery for a Summer Open House on Saturday, July 15, 2023 from 12 – 5 pm; 434 K Street N.W., Washington, D.C.
Alexander D'Agostino: A Shrine to the Forgotten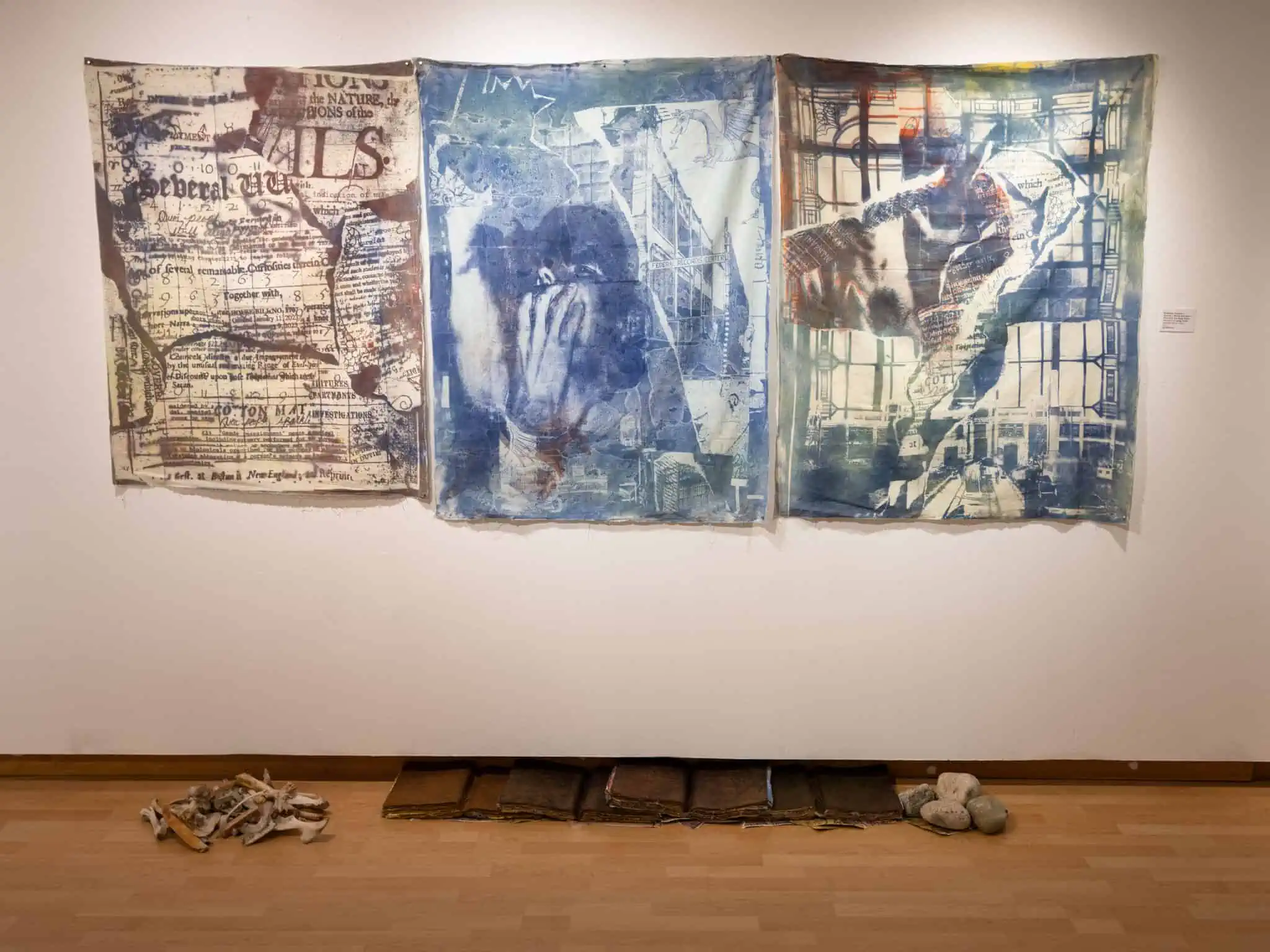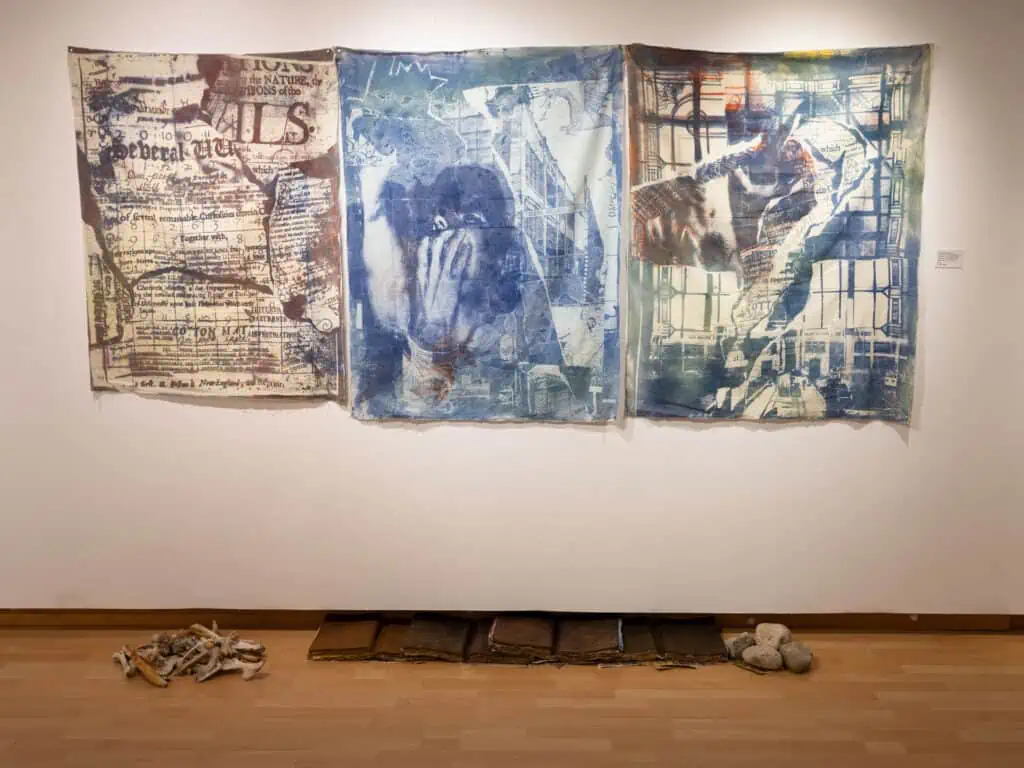 Torpedo Factory Art Center presents the Target Gallery solo exhibition recipient, Alexander D'Agostino with A Shrine to the Forgotten. D'Agostino's visual and performance works often become requiems for those witch-hunted and accused for disrupting the "moral fabric" of society, who's stories are often packed away in some forgotten storage facility of collective memory. In this  exhibition the artist invites the viewer to imagine the discovery of missing pages of a sixteenth century book of spells, along with other documents and objects found in the Torpedo Factory when it was vacant after being used as a storage facility for the FBI and Smithsonian Institute. This site specific installation in the Target Gallery consists of large textile prints, artist books, and sculptural works that explore hidden and erased stories, witch-hunts, book-bans, and "don't say gay" bills that will tie the Torpedo Factories' unique history with Alexander's practice of engaging spaces with queer history, myth-making, and ritual. It is on view through August 29; 105 North Union Street, Alexandria, Virginia.
Look Here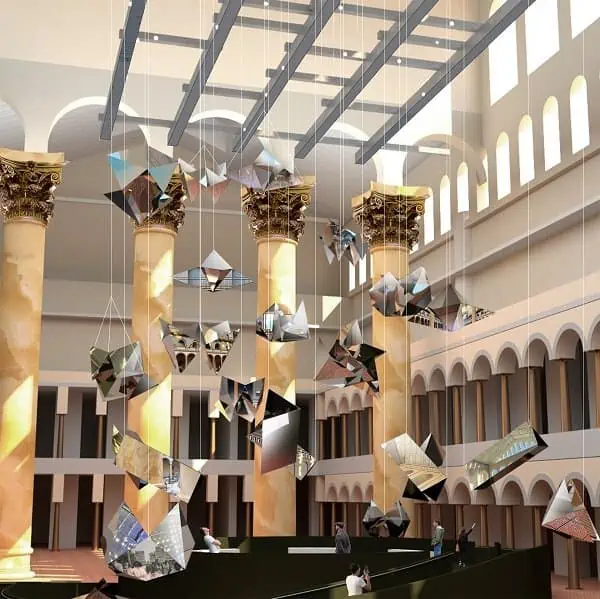 The National Building Museum presents its seventh Summer Block Party installation: Look Here by Suchi Reddy of the New York-based Reddymade Architecture and Design. The prismatic installation, with its constellation of reflective fractals and oversized mirrored elements resembling whimsical folded paper fortune-teller toys, fills the Museum's colossal Great Hall while engaging, delighting, and even challenging visitors.It is on view through September 5; 401 F Street NW, Washington, D.C.
Enjoy the the weekend!