Welcome to Artful Weekend
-our listing of area art exhibits and events-
This weekend: July Open Exhibit and Into the Wilderness by Kim A. Richards at the League; See You Soon at Studio Gallery; WallMountables at The DC Arts Center; and Street Life: Real and Reimagined at the Falls Church Arts Gallery.
July Open Exhibit
Diverse artworks by member artists are the feature of Open Exhibits at The Art League. There are 115 pieces—painting, drawing, photography, mixed media, sculpture, and more—on view in this month's show. It was juried by illustrator Sarah Mari Shaboyan, and is on view through August 6.
Into the Wilderness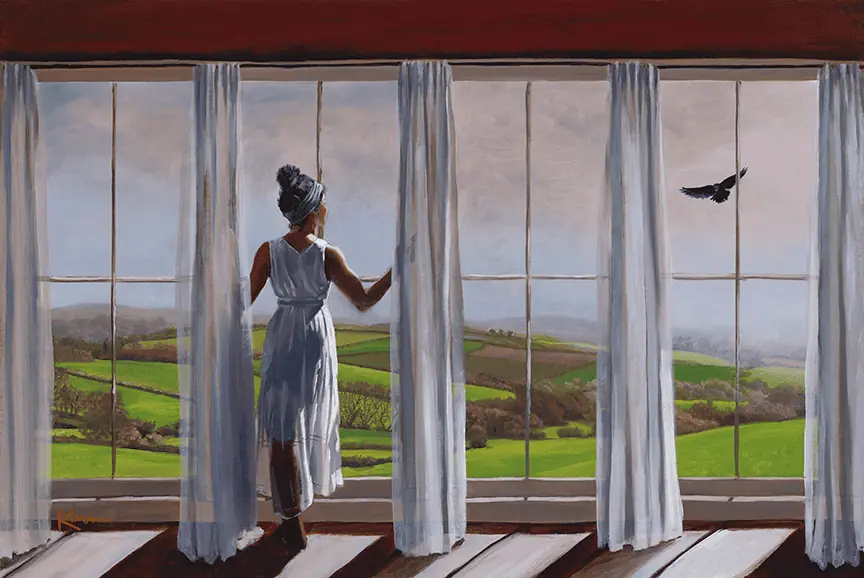 Kim Richards' solo exhibit, Into the Wilderness, presents a body of work rich in biblical and allegorical references.  Painted in oil and acrylic, her work focuses on the sense of hope and encouragement that defies the feelings of fear, hurt, and discontent experienced throughout the "wilderness journey" of life. Richards hopes her exhibit will "strike a spiritual chord of God's unconditional love with her viewers." Into the Wilderness is on view through August 6.
See You Soon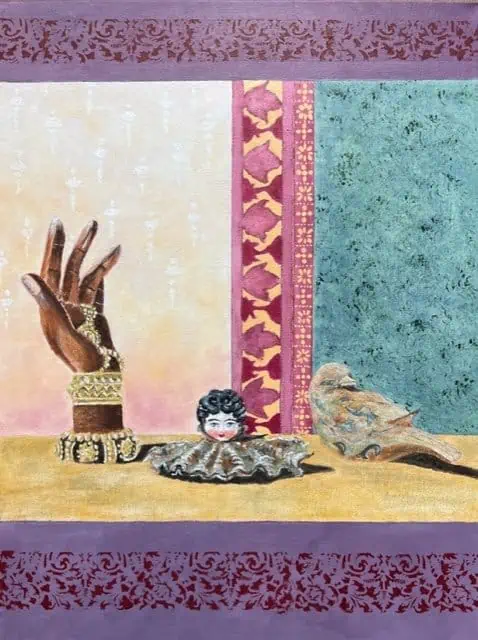 "A casual farewell between people, the phrase 'see you tomorrow' stands for many possibilities. It assumes a next meeting, a return, a plan, a belief that things will happen as we expect. Besides offering an assurance, it can also serve as an invitation, a wish, a leap of faith, a longing, a hope that we will be there in the future and witness what has become," says Irene Pantelis, one of 24 local artists in the all-members exhibit See You Soon at Studio Gallery. "With bright colors, or perhaps, dark hues, artists in this exhibition imbue the phrase with their own personal interpretation and nuanced meaning as they navigate our times." See You Soon is on view through August 12, with an opening reception Saturday, July 22, from 3 – 6 pm; 2108 R St. NW, Washington, D.C.
WallMountable 2023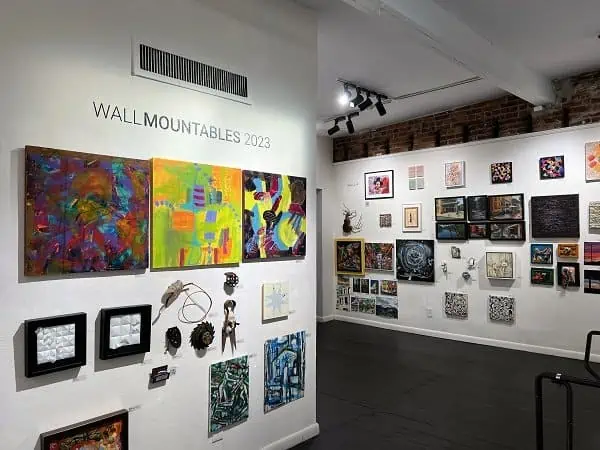 Experience the inclusive spirit of WallMountables, one of Washington DC's most renowned artistic showcases presented by The DC Arts Center (DCAC). During the WallMountables exhibition, DCAC transforms its gallery walls into a dynamic floor-to-ceiling grid of 2-foot by 2-foot squares, serving as a unique canvas for artists to display their works. The result is a remarkable visual tapestry encompassing creations from children, students, self-taught artists, as well as emerging, mid-career, and late-career artists. It is on view through August 6; 2438 18th St. NW, Washington, D.C.
Street Life: Real Life Reimagined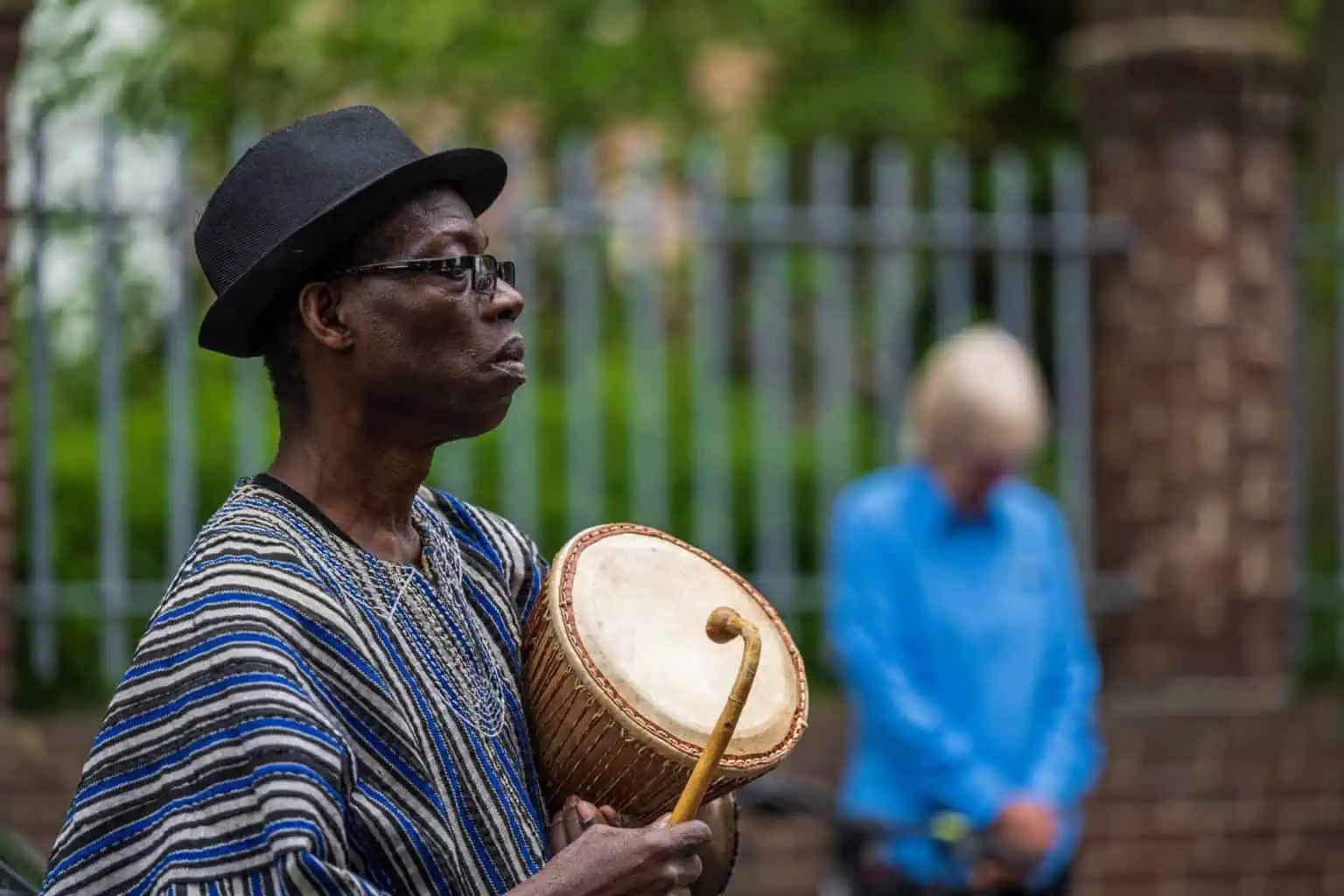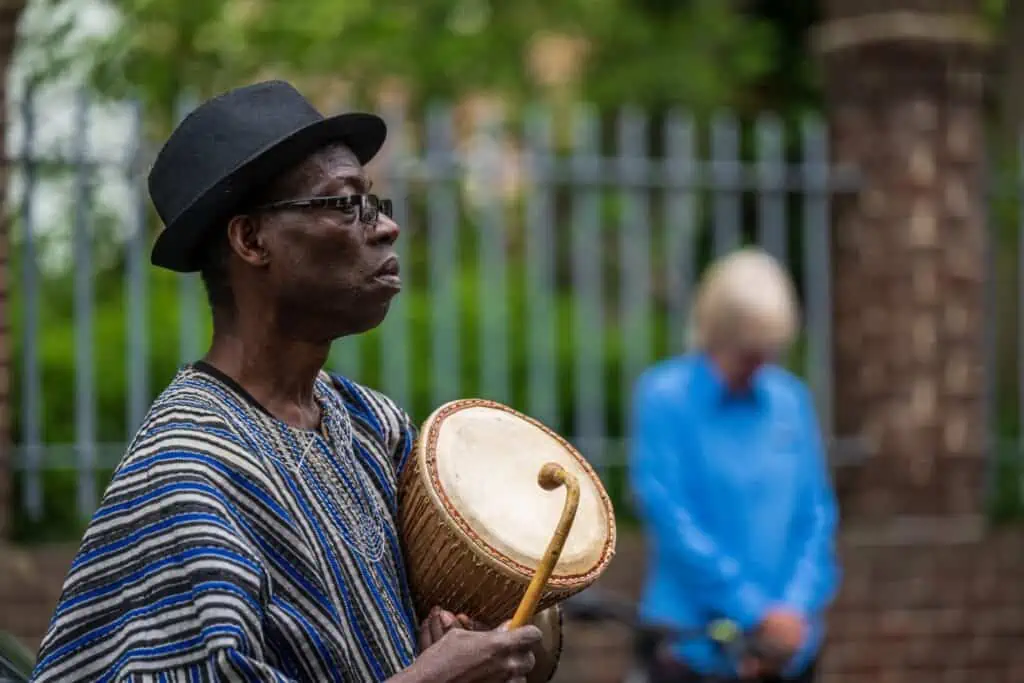 Our streets and neighborhoods have a vibe all their own, depending on the time of day, occupants, and activities that occur. Thirty-seven artists' impressions of street life—including those by League members Daniel Horowitz and Carol Morgan—are featured in Street Life: Real Life Reimagined, an all-media exhibition on view at Falls Church Arts Gallery through August 13; 700-B West Broad Street, Falls Church, Virginia.
Enjoy the weekend!