Welcome to Artful Weekend
-our listing of area art exhibits and events-
This weekend: November Open Exhibit, Code Switch by Andi Cullins, IMPart Special Exhibit, and Little Winter at the League; Joseph Zbukvic at Principle Gallery; We are forever folding into the night at Hemphill Artworks; and Proximities at Pazo Fine Art.
 November Open Exhibit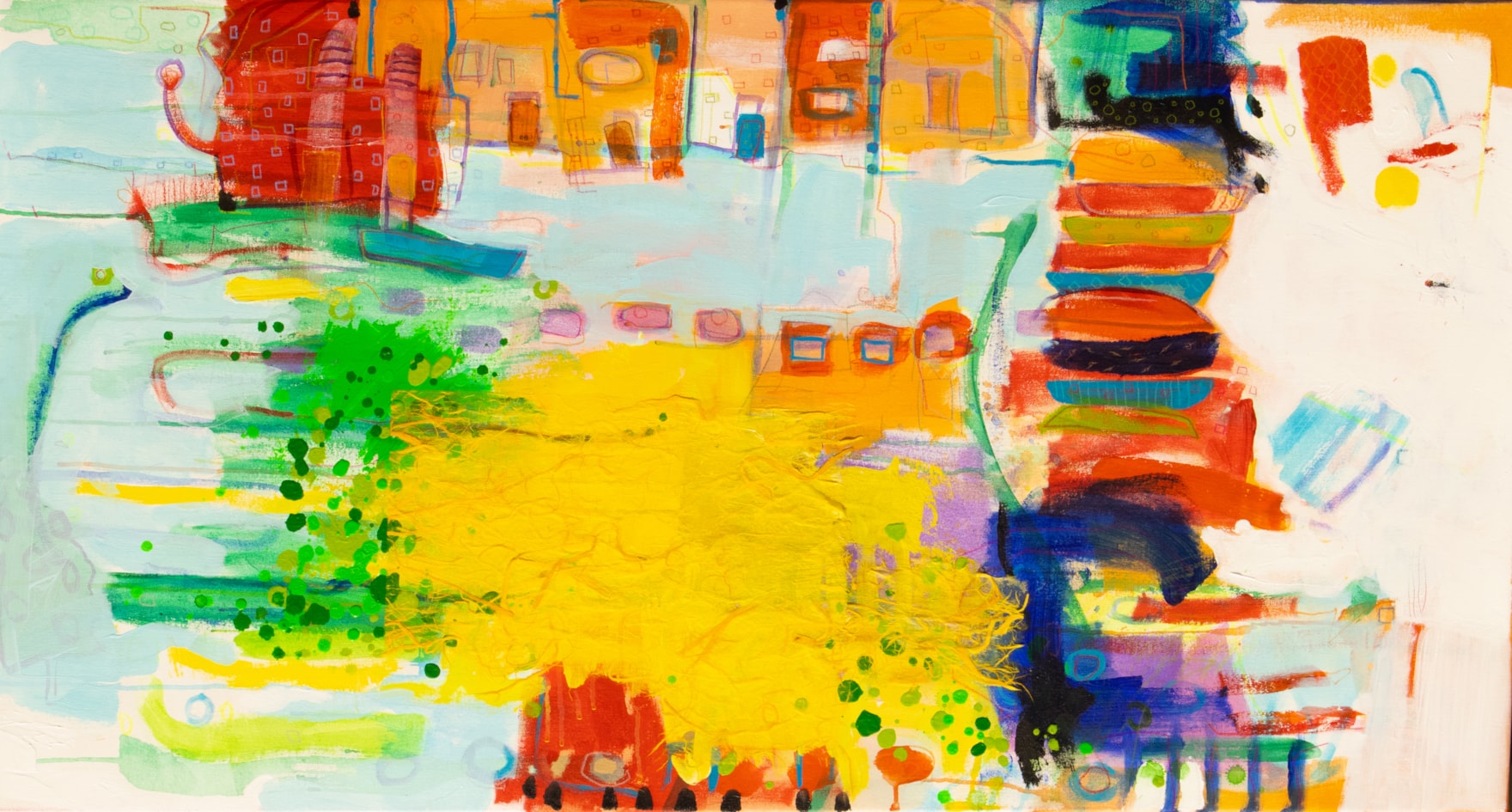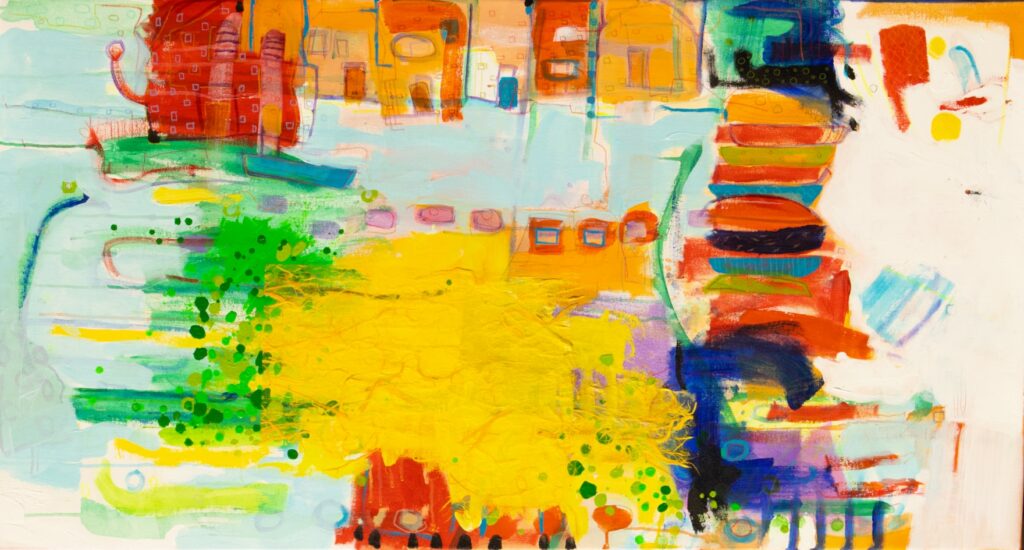 Diverse artworks by our members are the feature of Open Exhibits at The Art League. This month, 87 artworks—painting, drawing, photography, and mixed media—are on view. The November Open Exhibit is on view through December 3.
Code Switch by Andi Cullins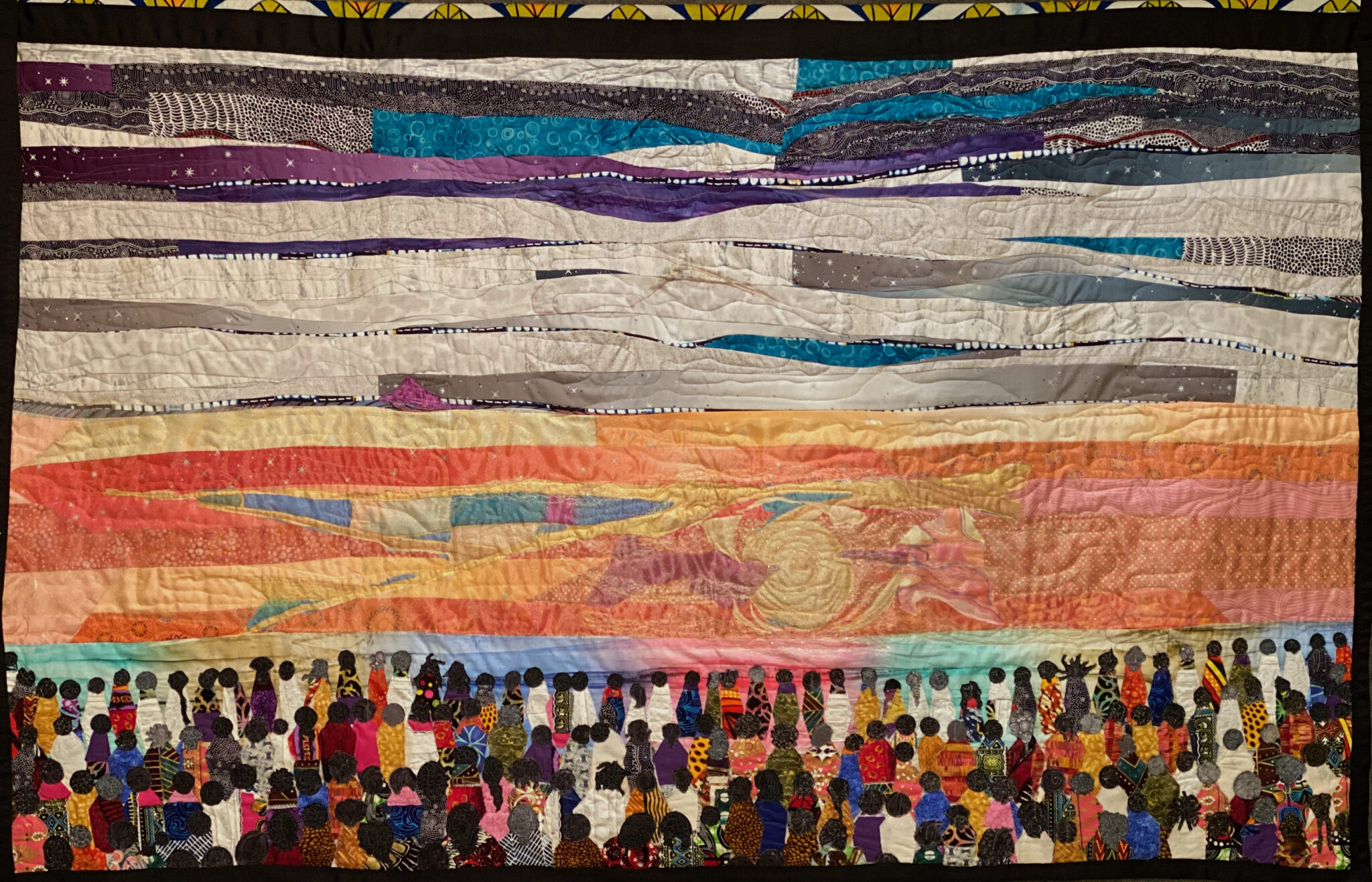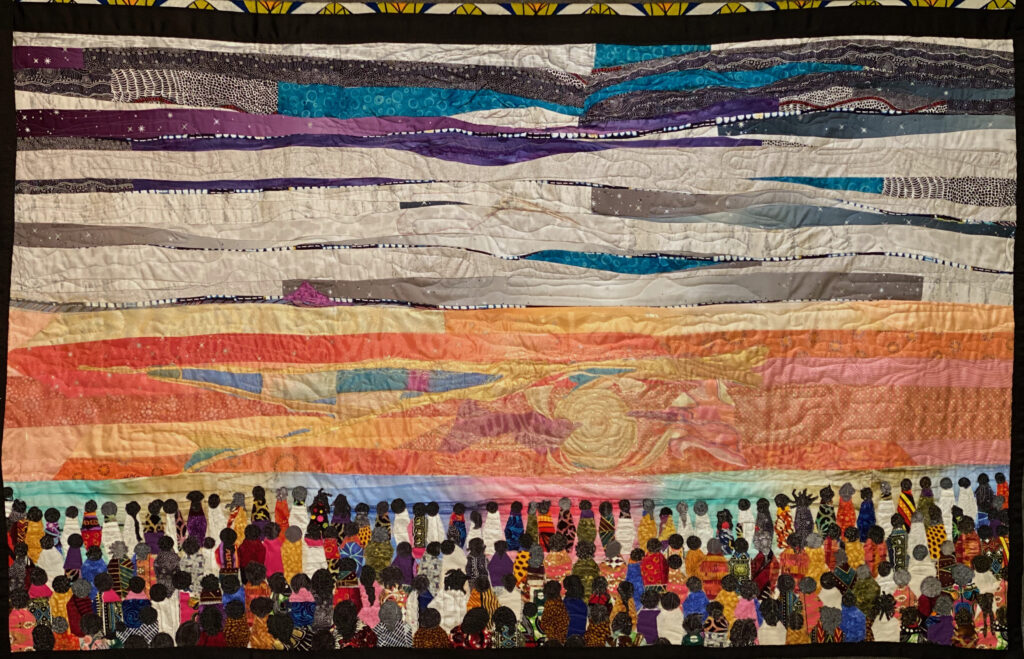 November solo artist Andi Cullins mixes traditional ethnic fabrics—African wax prints, Australian Aboriginal design cottons, and Indonesian batiks—with contemporary western varieties, including those she hand-dyes, to create the striking quilts, mosaics, and découpage sculptures featured in her exhibition Code Switch. It is on view through December 3.
Special IMPart Exhibit: Baked & Hammered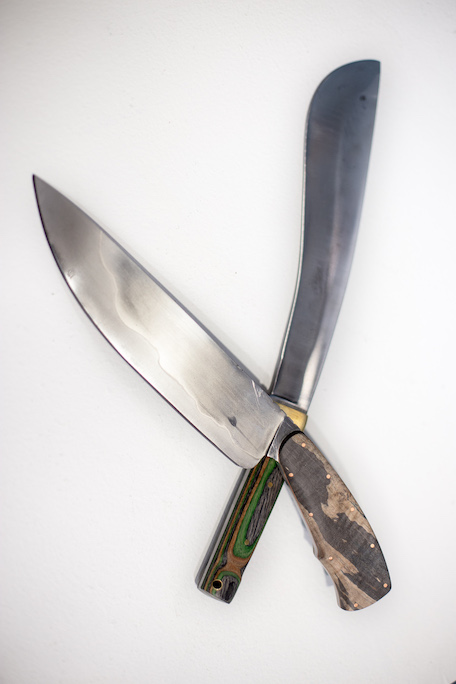 In honor of Veterans Day, The Art League presents Baked & Hammered, a special exhibit featuring ceramics and bladesmithing created by artist veterans of our IMPart Program.
IMPart stands for Injured Military Personnel + art. For this exhibit, The Art League Gallery invited IMPart participants to share the vessels and blades they have made in the program. On view and for purchase are one-of-a-kind ceramic bowls and hand-forged knives distinctively crafted with wood grain handles. Baked & Hammered is on view through December.
Little Winter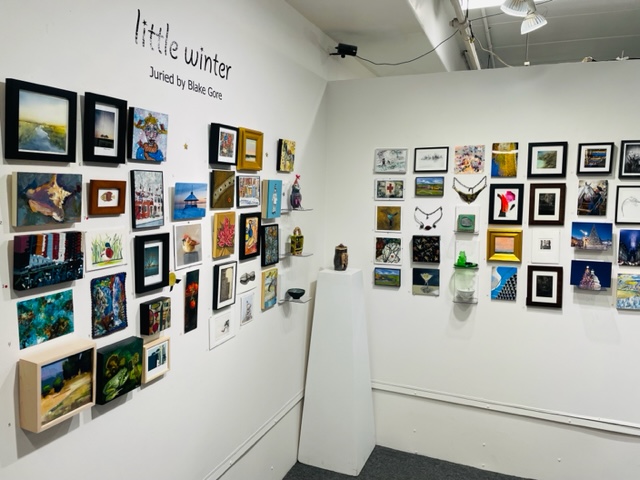 Petite December, our annual exhibit of miniature artwork, is now Little Winter—and a month earlier! The diminutive masterpieces are affordably priced and make great holiday gifts. Little Winter is on view through December 3 (or while artworks last).
Joseph Zbukvic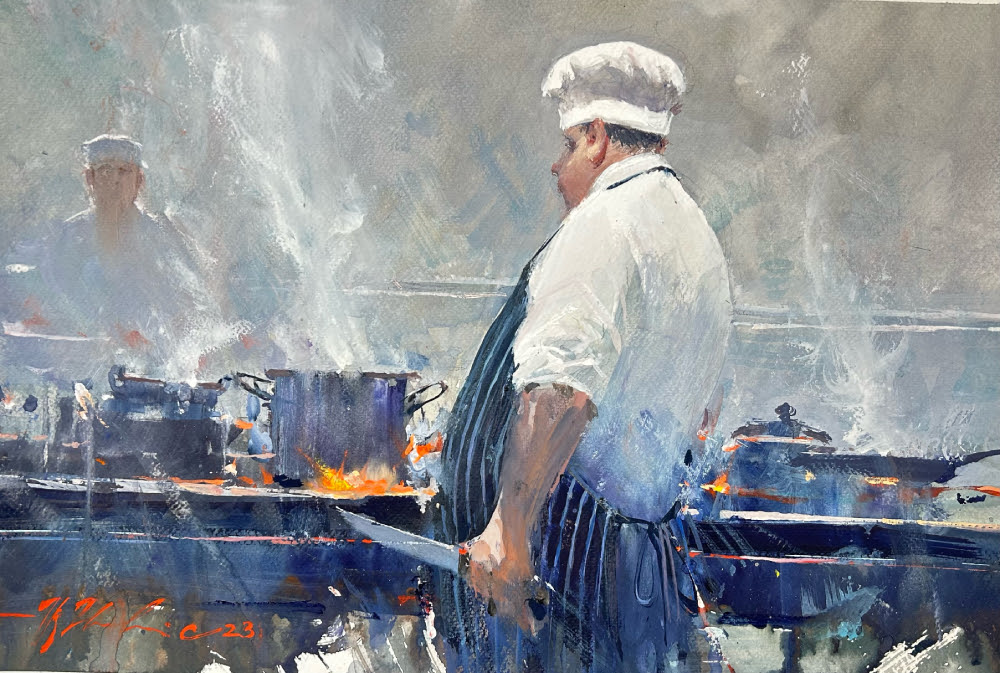 "I try to achieve a balance of harmony between tonal values, design, color and mood that will visually evoke the emotions between the viewer and the painting," says Australia-based artist Joseph Zbukvic. "Watercolor, with its subtle and gentle effects is a perfect medium to achieve this." Zbukvic's solo exhibition opens at Principle Gallery Friday, November 10, with an opening reception 6-8:30 p.m. Zbukvic will hold an artist talk on Saturday, November 11, at 1 p.m. The exhibition is on view through November 27th; 208 King Street, Alexandria, Virginia.
Hedieh Javanshir Ilchi: We are forever folding into the night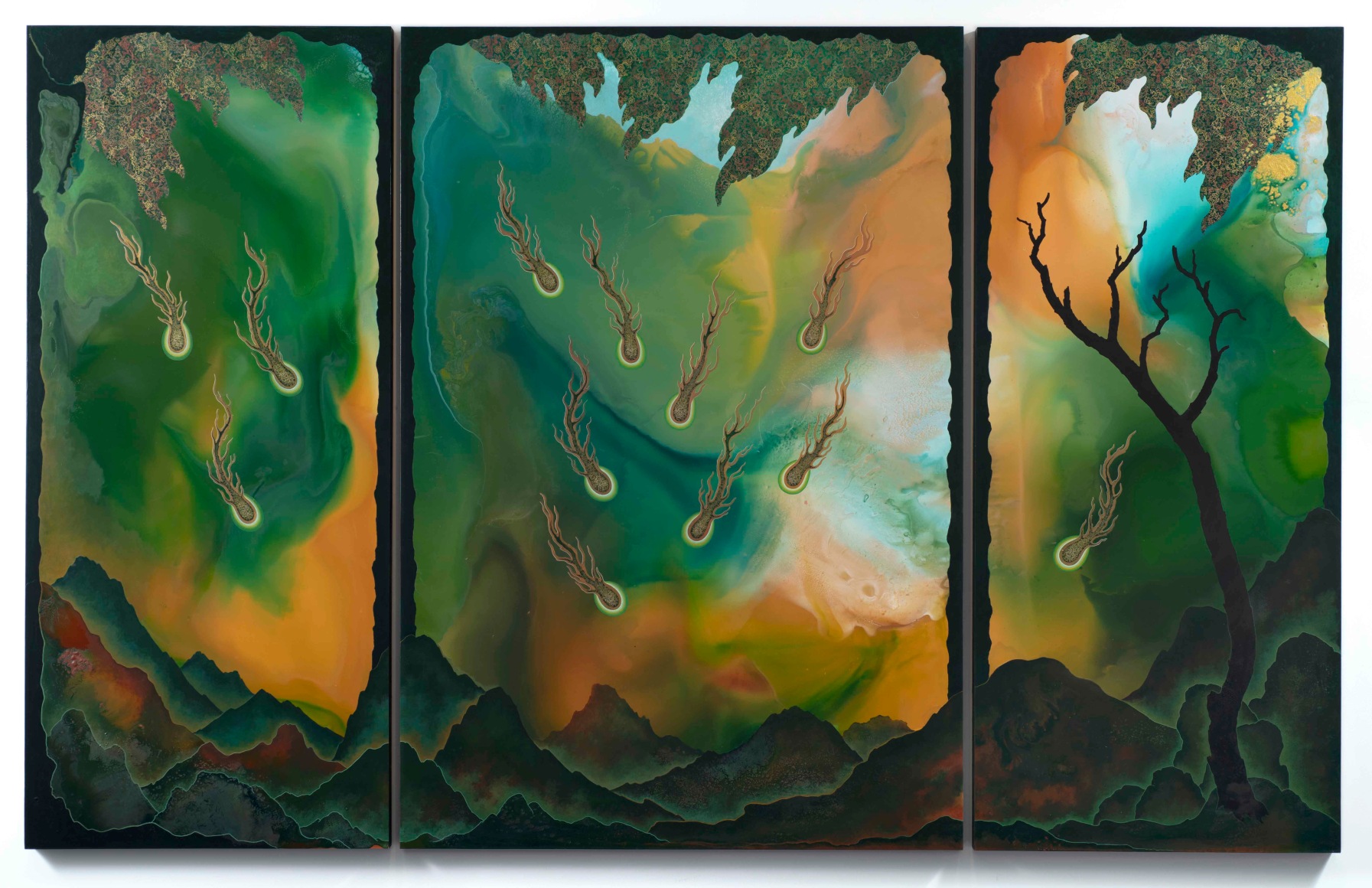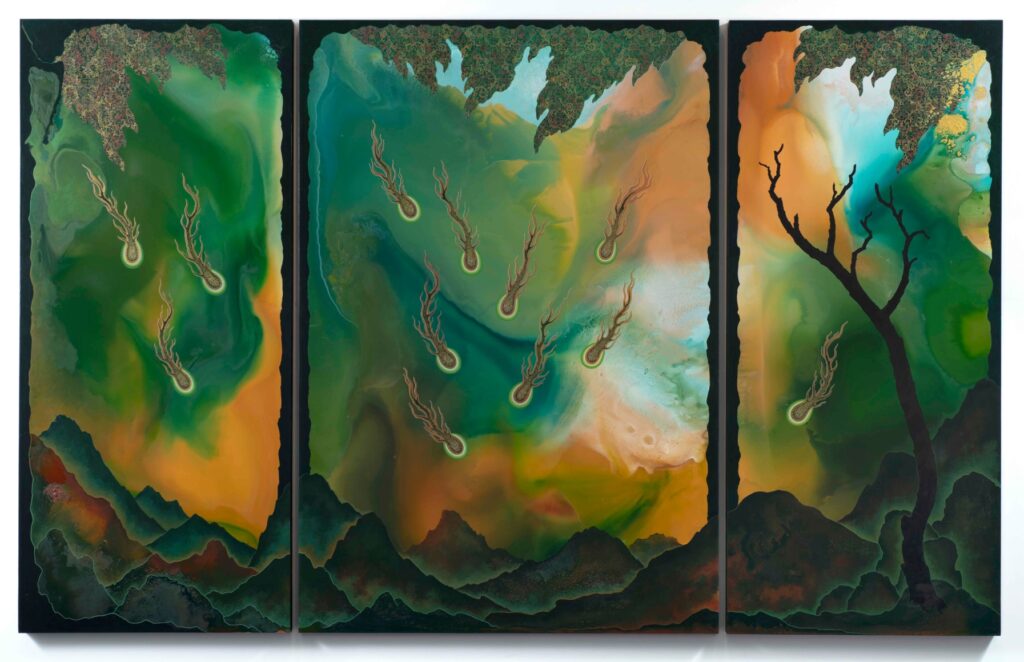 In We are forever folding into the night, Iranian-American artist Hedieh Javanshir Ilchi's fourth solo exhibition at Hemphill Artworks, nature, landscape, and geography are themes through which she focuses her lens. With each poured work, Ilchi elicits a new environment or dreamscape from the undulating forms, as if divining a place of solace (or unease) from floes of thinned acrylic and watercolor. We are forever folding into the night is opens Saturday, November 11, with a reception from 2 – 6 p.m.; 434 K Street NW, Washington, D.C.
Proximities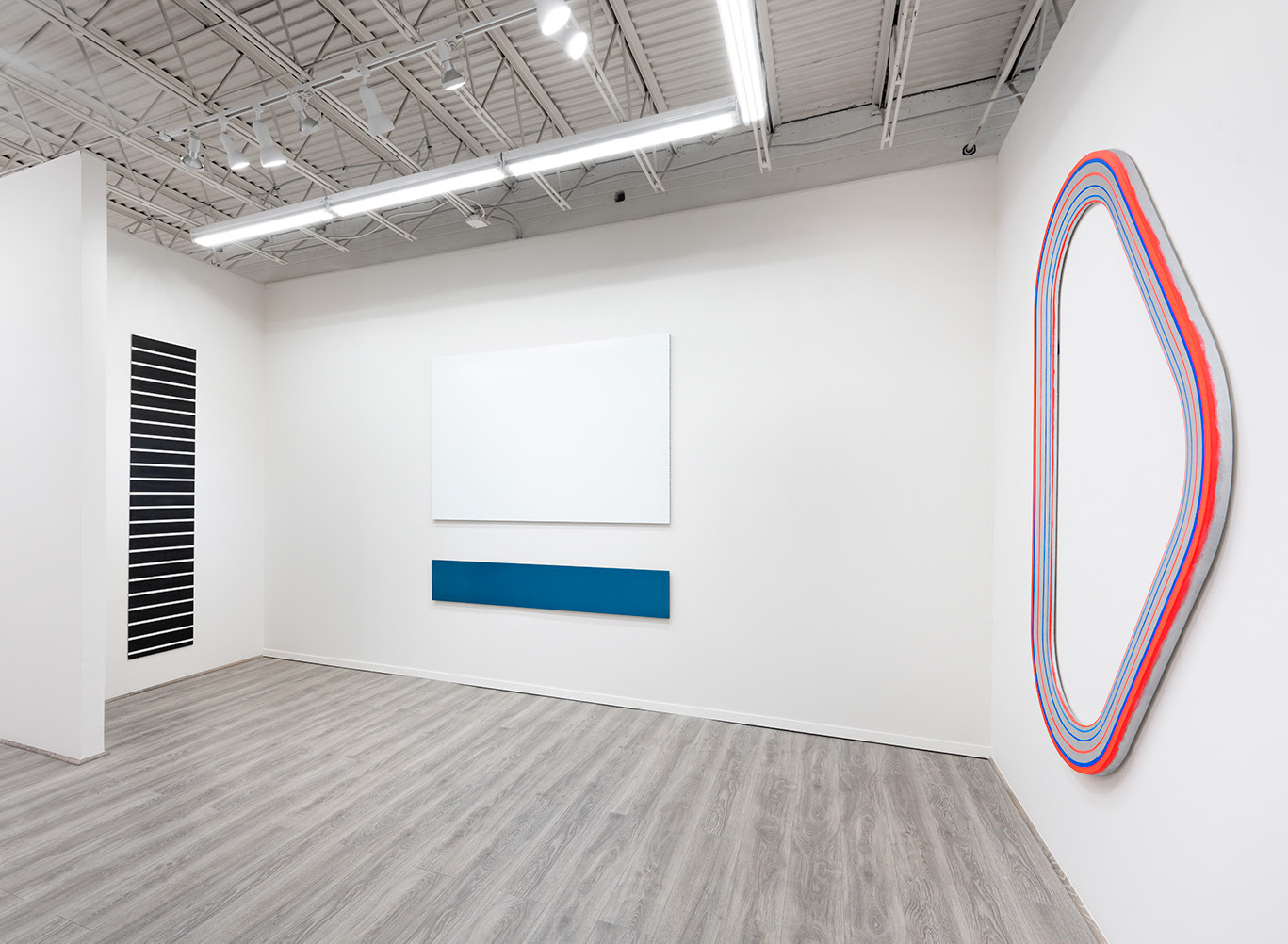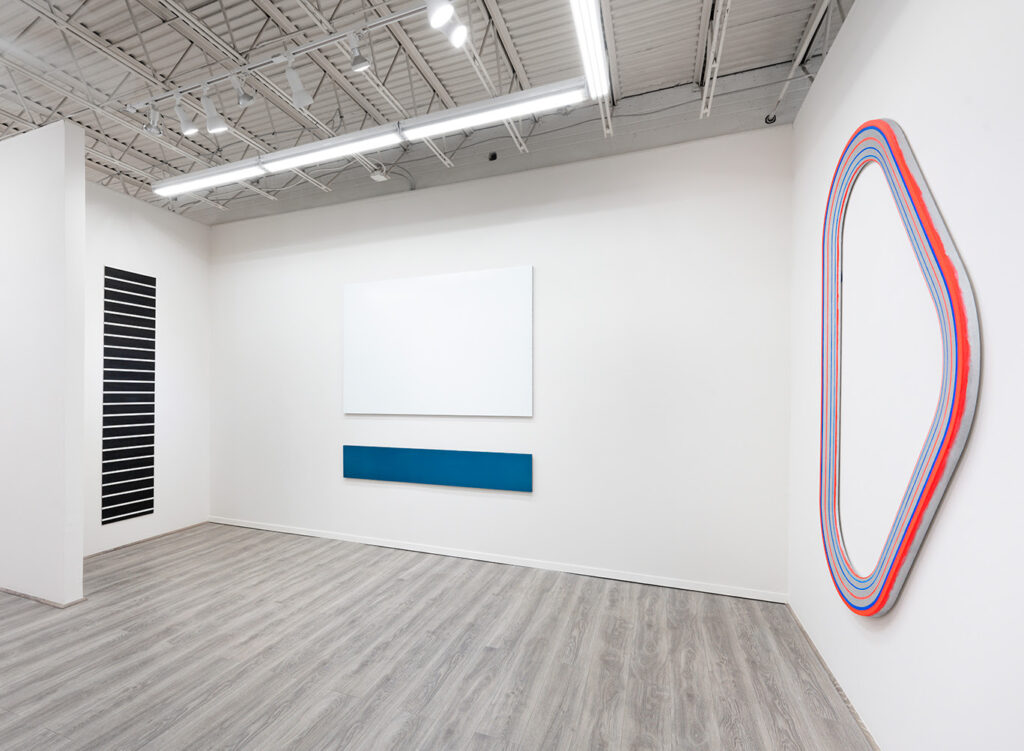 Pazo Fine Art presents Proximities, with new paintings by Olivier Mosset, Michael Scott, and Blair Thurman. This collaborative exhibition is a first for the three artists who  have known each other since the late 1980s, when they lived and worked near one another in New York City. The works featured are examples of formal abstraction, using bold colors, shapes, and forms to incite open-ended physical experiences of surface, scale, and pattern. Proximities is on view through December 7; 4228 Howard Avenue LL, Kensington, Maryland.
Enjoy the weekend!