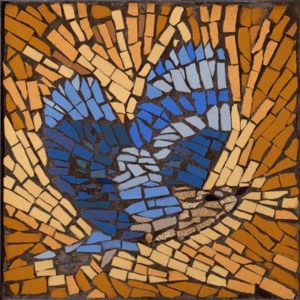 Petite December 2019
Petite December is an exhibit looking for miniature works available during the holiday season. No theme is required for works submitted. Normal gallery framing restrictions will be lifted, but the works may be no larger than 8"x5" or 40 square inches. New this year! All artworks must be prices at $150 or less.
Artists are allowed to enter up to 3 works, and 2 works can be accepted, if any. Artists are free to enter any current work made within the past 3 years.
Petite December is a special exhibit; all exhibiting artists must pay a flat $10.00 entry fee.
Entry Deadline: Friday, November 15, 2019 by midnight. ENTER HERE!
Restrictions:
– Maximum size for 2D works: 8 inches x 5 inches or 40 square inches.
-Maximum size for 3D works: 5"x 8"x 3" or 120 cubic inches.
– Works larger than the aforementioned sizes will not be accepted.
– Framed or unframed work is acceptable.
-Works must be priced at $150 or less
– If works are framed, the framed size must fit within the size restriction.
– Artist must be a current exhibiting member of The Art League Gallery.
– 40% commission for all art forms with the exception of jewelry forms using precious metals and gemstones (20% commission).
Works are chosen by the selected juror's curatorial vision and aesthetic.
About the Juror: Thomas Doyle
Thomas Doyle was born in Michigan, USA and now lives and works in New York. Doyle's work combines his formal training as a painter and printmaker with a fascination with scale models that began at an early age. His sculptures, rendered in 1:100 to 1:43 scale, often depict human figures beset by quiet calamities, often of the natural kind. Doyle's work has been shown at the Diesel Art Gallery, in Tokyo, Japan (2019), Hudson River Museum, in Yonkers, New York (2016) the Centro di Cultura Contemporanea at the Palazzo Strozzi, Florence (2012); Museum of Arts and Design, New York (2011); Bakersfield Museum of Art, Bakersfield, California (2011); and at museums and galleries across the US, Europe, and Asia. Images of his work have appeared in The New York Times Magazine, The New Yorker, Newsweek, and other publications. He is a recipient of the 2009 West Collection purchase prize and is a MacDowell Colony fellow.