Allison Nance, our May Open Exhibit juror, was an aspiring artist until an internship at a nonprofit art space drew her towards art administration. "I loved it and it was something that just stayed with me," she recalls. That experience eventually led to a stint as the director of the Target Gallery at the Torpedo Factory Art Center in Alexandria, Virginia, followed by her current position as director of IA&A at Hillyer, the exhibition space and local arm of International Arts & Artists in Washington, D.C. 
As an international organization that promotes cross-cultural art exchanges and programs, says Nance, "We do a lot of work with local and international artists, and we also work with embassies and cultural organizations on programming and connections for D.C. artists abroad." She describes Hillyer as a type of launching pad for artists of all ages, disciplines, and stages in their careers who have not had much exposure. "A lot of artists will have their first significant solo exhibition with us, then go on to do other exhibitions and programs at other [galleries] in the city." 
In addition to her day job at Hillyer, Nance also serves on the advisory board for the Washington Sculptors Group, and on the executive committee for the Washington, DC Chapter of ArtTable, the country's leading organization dedicated to advancing the leadership of women in the visual arts. 
"I like lifting artists and helping them with their careers," Nance says, but like a lot of arts administrators, she has had to adjust to the new realities caused by the current coronavirus pandemic. "We had to make some difficult layoff decisions pretty early on, so certainly the first several weeks of the quarantine were really difficult with less staff, working from home, and trying to rethink how we're going to do everything." Some of Hillyer's upcoming exhibits will now show online while others have been pushed to 2021. 
Recently, Hillyer launched Cross-Connect as a way to engage their community during this period of social distancing. It pairs artists, curators, and creatives from the D.C. Metro area with their creative counterparts abroad to interview each other and share their stories. "Artists, curators, or anyone in the creative community locally or internationally can sign up for this," Nance says, and the conversations can be viewed online. 
While making her selections for the May Open exhibit, several works, she says, seemed to speak to our current predicament whether they were depictions of open spaces that many now long for or titles that reference a state of separation or being alone. "It was interesting to see how many artists were creating work about their state of mind—or the things on their mind—right now. I'm interested to see the artwork that comes out of this big change that's happened to all of us now and years from now." Here, Nance discusses  her award-winning picks: 
Best-in-Show Award winner Embrace by Sweta Shah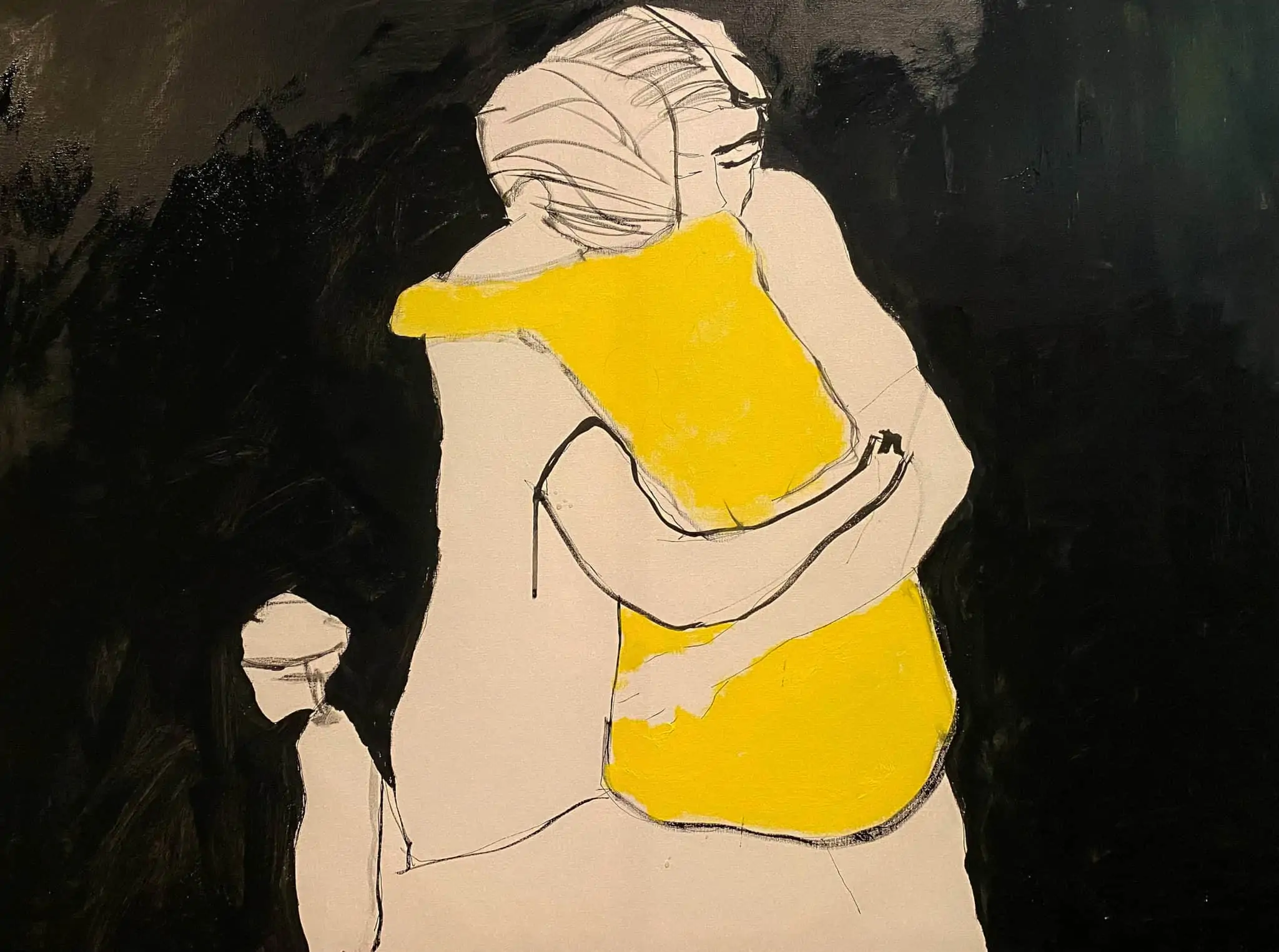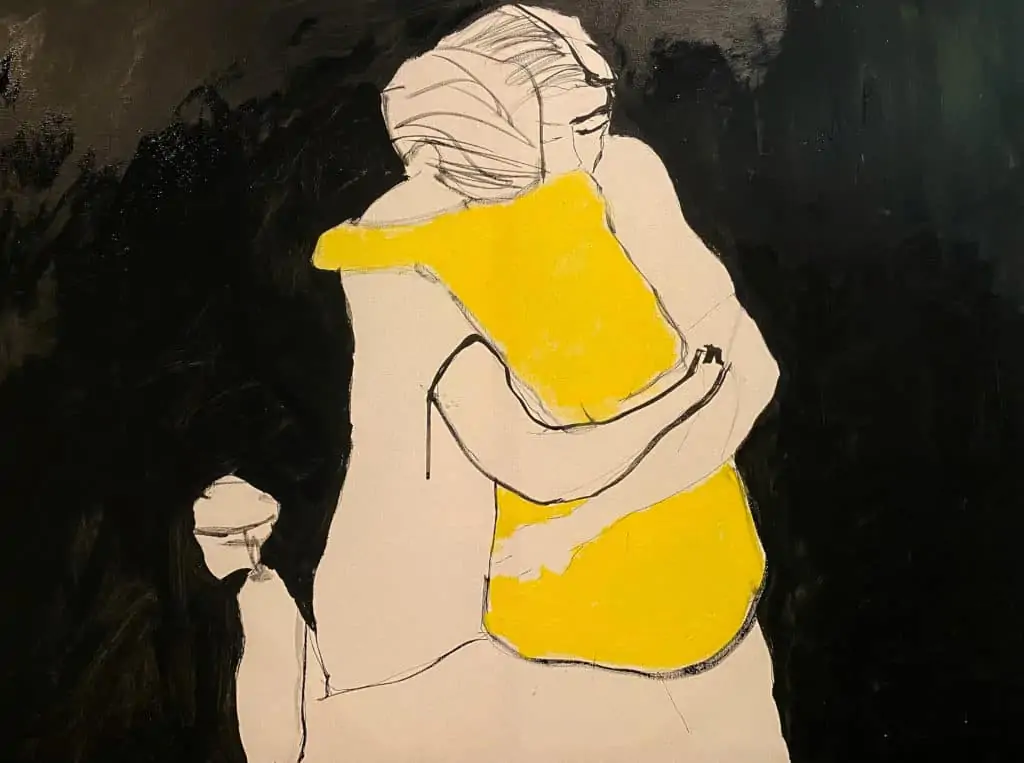 "This is simple, but it spoke to me.  It could just be my state of mind these days, but this idea of just being allowed to touch someone else and how important it is. I love the simplicity of the linework and the use of  color. I like the brush texture, and that some parts have a matte medium and other parts appear glossy."
Honorable Mentions:
Bronzed by Deron DeCesare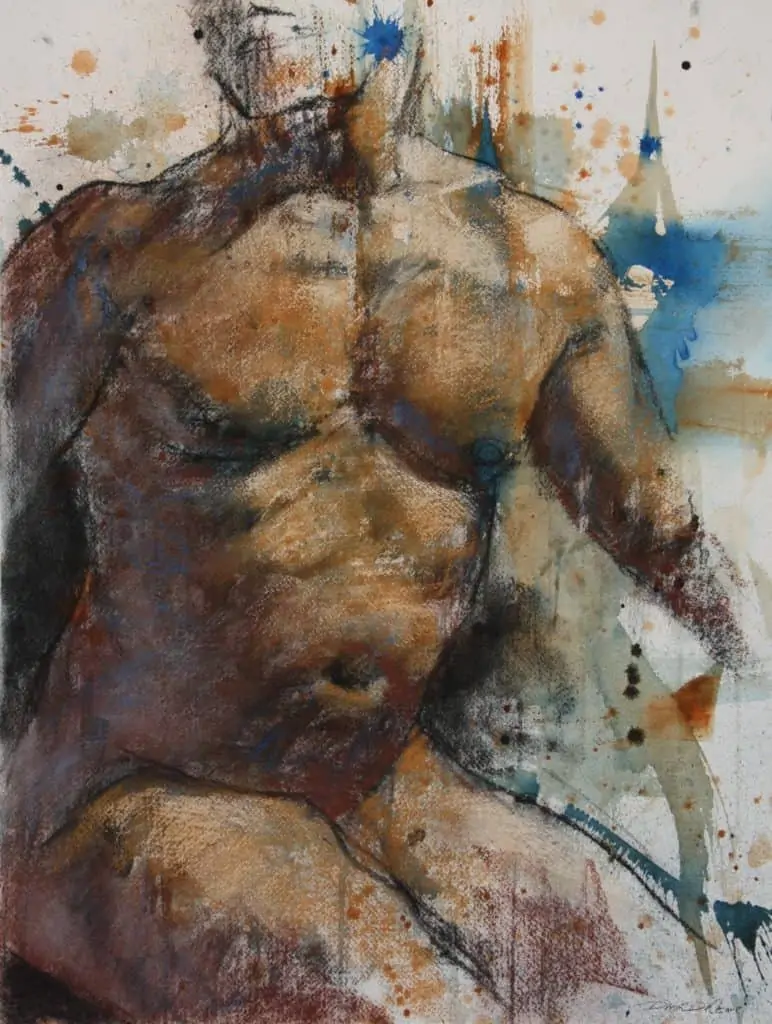 "What I like about this is even though it is a figurative study, there are layers and the complexity to it. It's beautifully rendered but has a bit of chaos to it as well. There are elements of it that are left loose, like where the arm and side drops off."
BNSF St. Louis by Ray Goodrow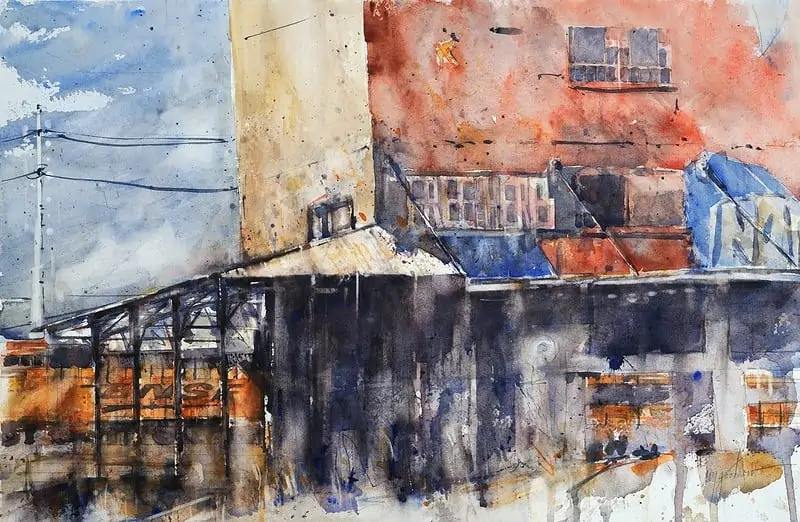 "My parents are from an old steel mill area outside Pittsburgh and this reminds me of some of the scenes that I've observed while driving through some of those different towns. For some reason, it feels a little sad. It could just be like the use of the color of the linework. I like the loose gestures that were used, and the layering, like the repetitiveness of some of the imagery, which was nice."
Neighbors Around Town by Marcia Klioze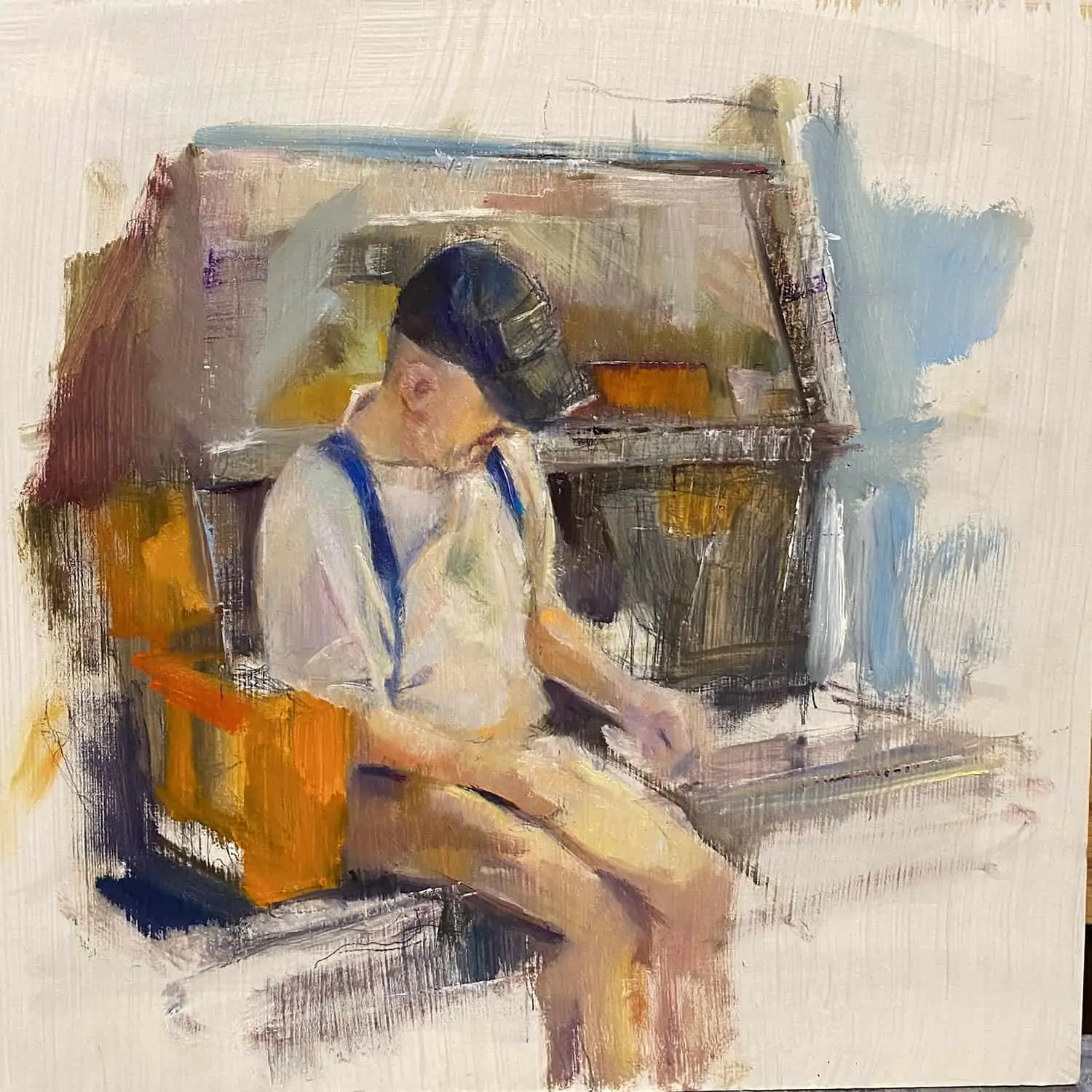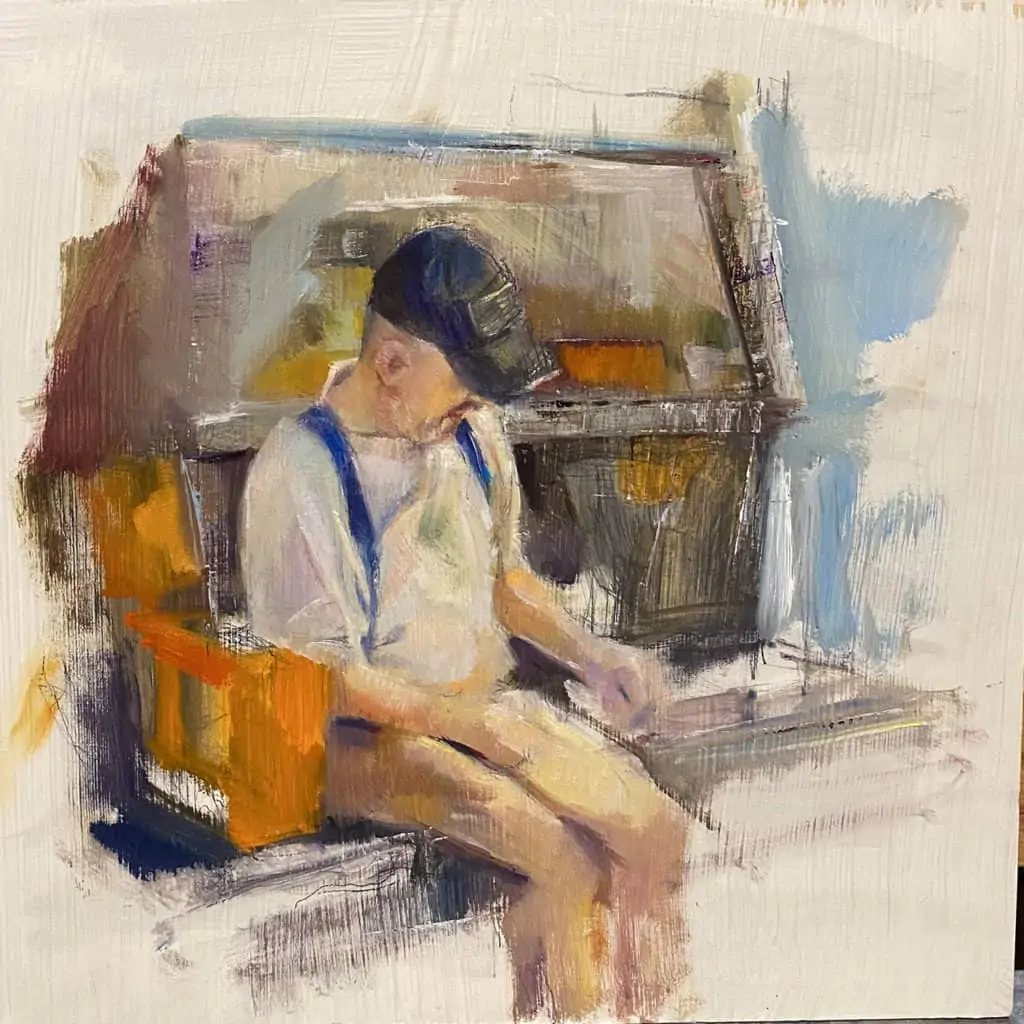 "I loved the brushwork in this, and I also liked this idea of neighbors around town, especially these days where we are walking around a lot. This  looks like a familiar scene where you're taking a lot of walks and a lot of neighbors are sitting outside on their front porches. I liked how some of the images were concentrated, but then some of it is looser. I could still see some of the pencil work underneath, which was nice."
Contemplating COVID-19 by Guido Zanni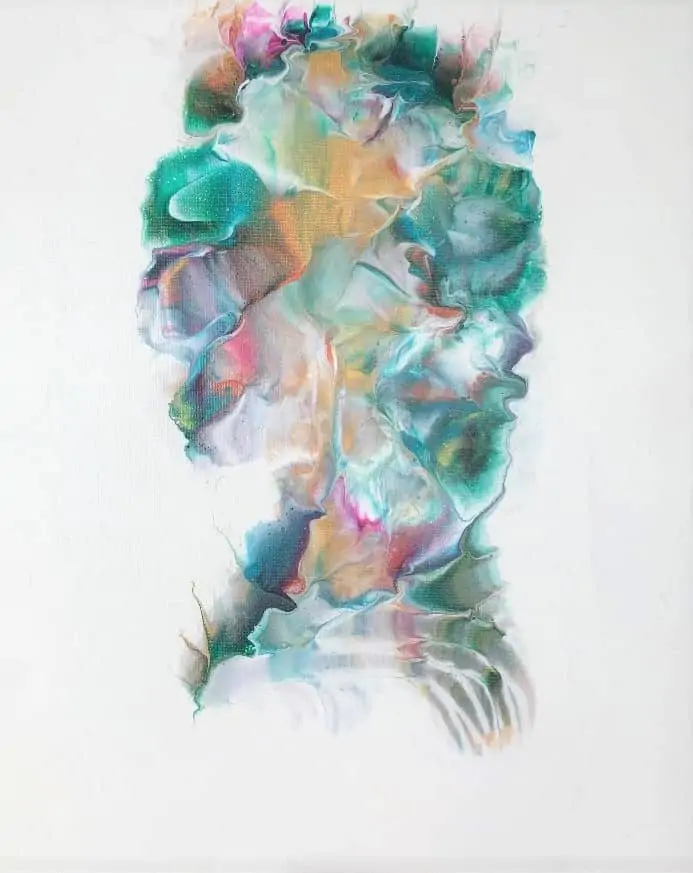 "This has a psychological feel to it—abstract with lots of things going on, lots of different feelings of mixed emotions. It is a different color palette than a lot of the other pieces that were submitted."
Island Medley I by Beverly Valdez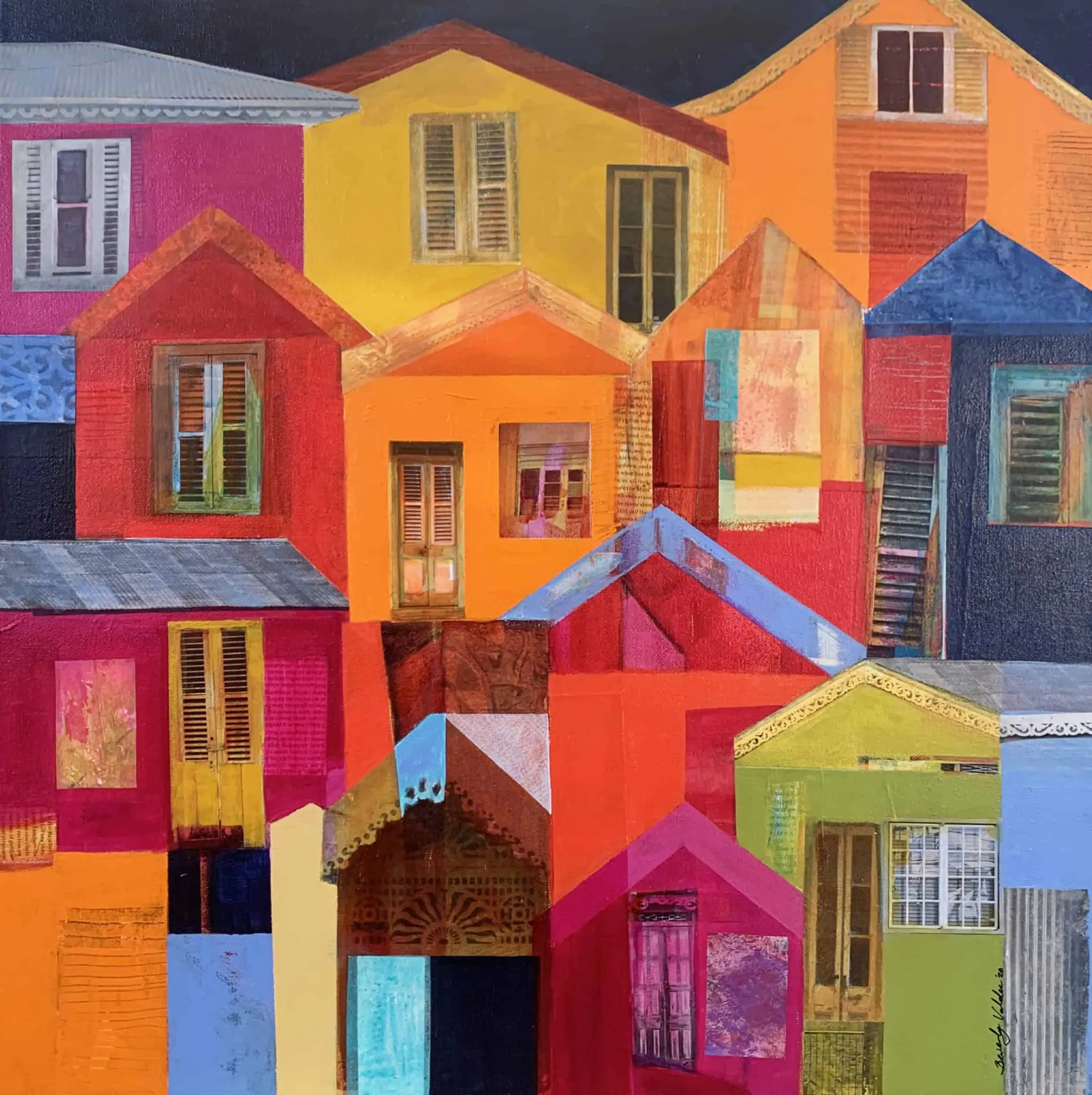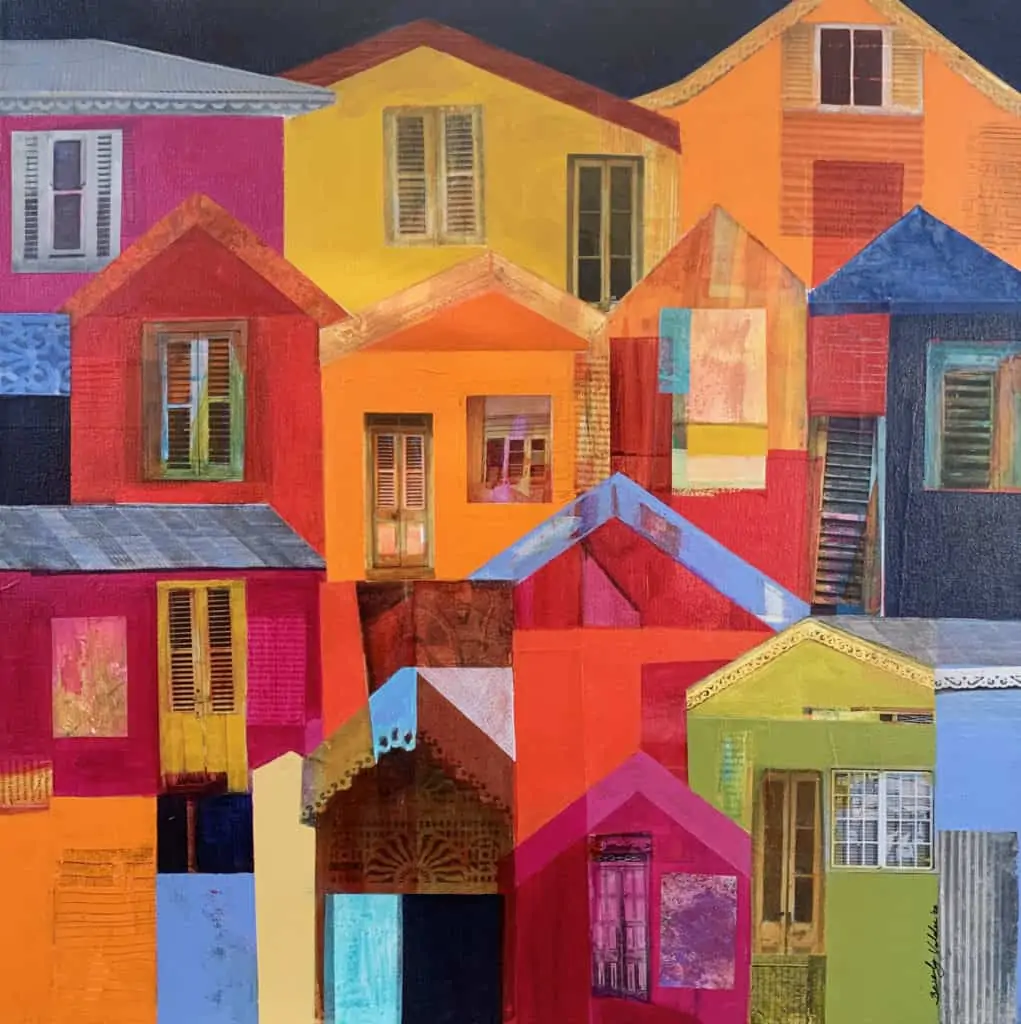 "The colors are so vibrant and this has such an uplifting, buoyant feel that I responded to it immediately. When you look closer you can see the collage and the different use of images and material that were used. I like all the different layering to it."
NYC Highline by Milton Shinberg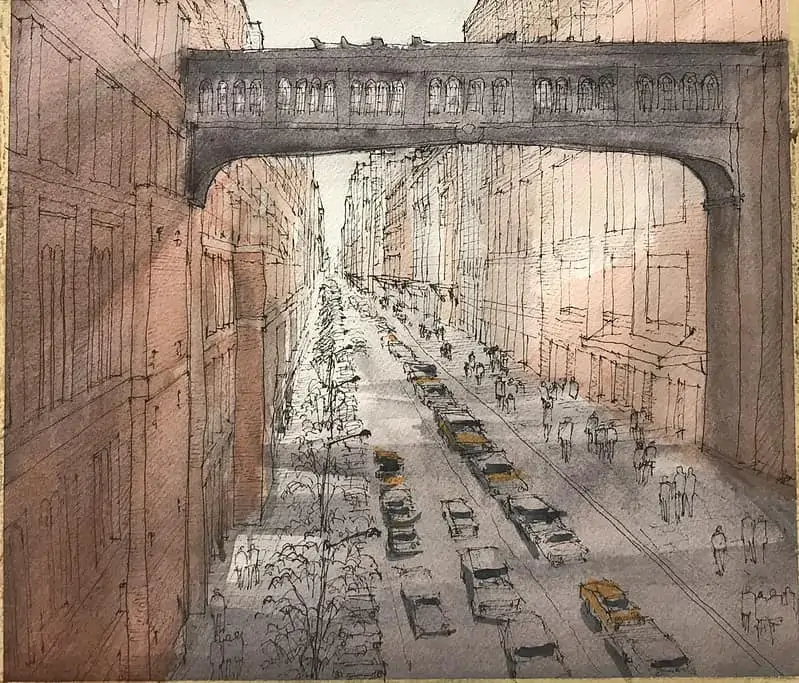 "This feels like New York City. I love the color palette and perspective. It almost feels like an architectural drawing. It is such a quintessential city view, especially when we're all stuck at home."
 Late Afternoon by Eva Lanyi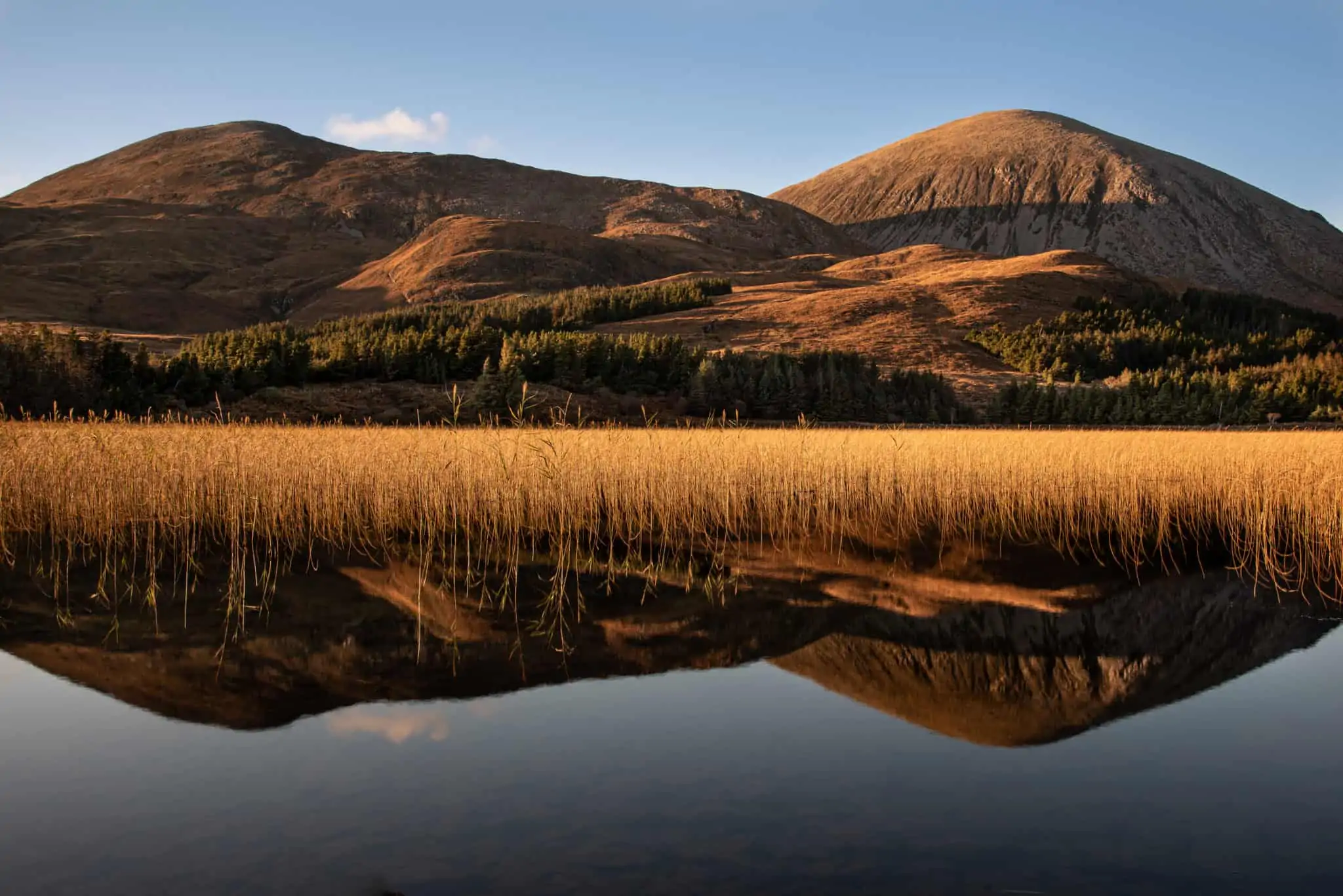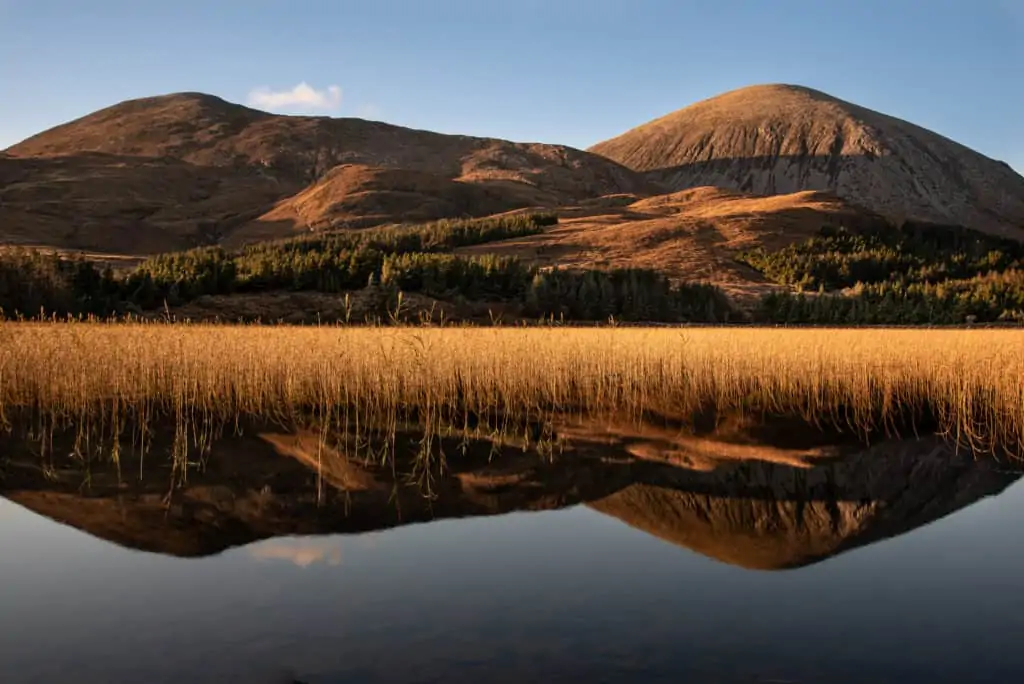 "This is a very beautiful composition. I love this mirroring in the water. It's not black and white, but it is reminiscent of an Ansel Adams landscape or beautiful mountain photo."
Point of View by Terry Rowe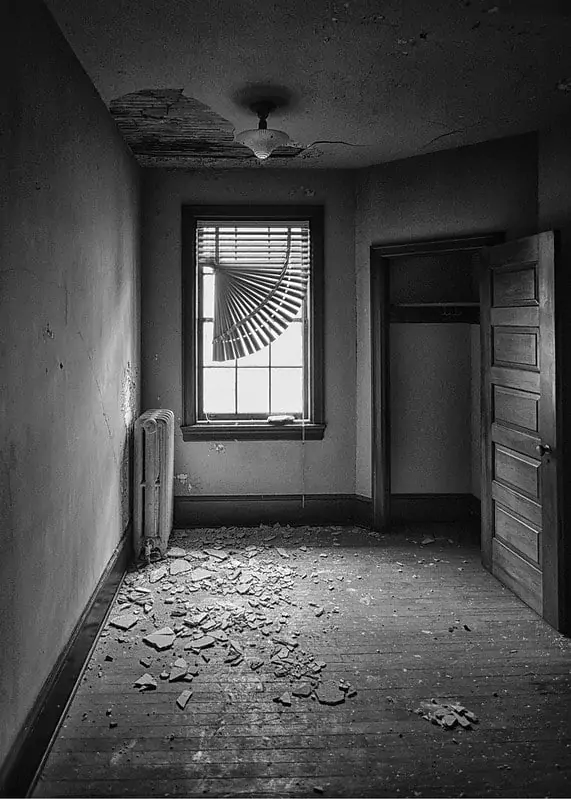 "This reminds me of where I went to school in Greenville, North Carolina. There was a terrible flood that left all these abandoned houses that looked just like this inside for years after. There is a bit of sadness to [this photo], but also beautiful light comes through and and there is lovely detail. The grey tone is so soft and subtle."
One Day of Snow by Jane Ponder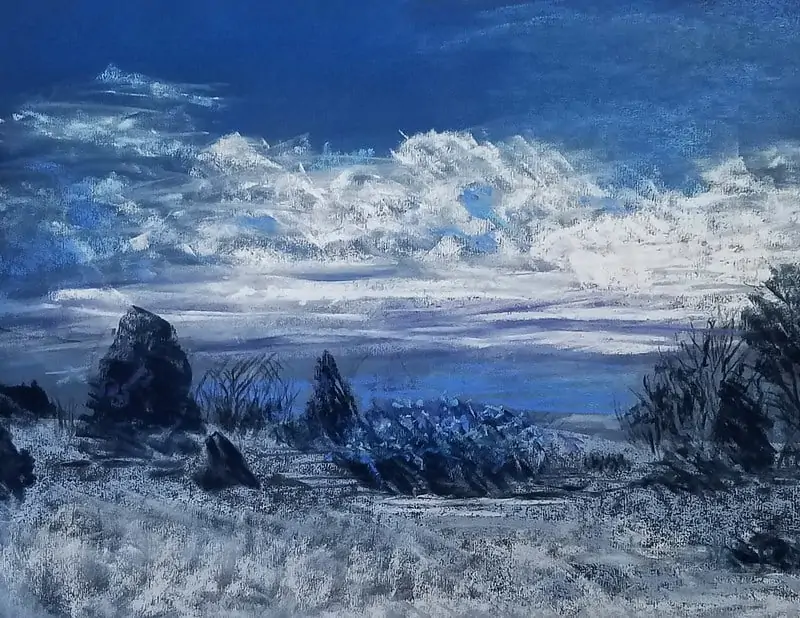 "This is moody. I love this idea of it being dark. I believe this is on a black paper, and then she works the colors and the highlights into it. The blue is so rich in some places, so icy-feeling. Yeah. It felt like I could be transported there. It is a bit other-worldly."