Washington, D.C.-based artist Katherine Mann is known for creating sweeping, large-scale works and installations that Artsy describes as "traditional Chinese and Japanese ink painting techniques with an approach rooted in Western abstractionism."
We were thrilled to have Mann as the juror for the March 2023 Open Exhibit. "I was so impressed with the diversity of voices coming through in the many submissions to the March Open Exhibit," she says. "It really felt like an honor to immerse myself in them. From oil paintings to mixed media to sculpture, ceramics and photography, the work was serious, thorough, and yet often playful and exploratory."
Here, the artist talks about her selection process and comments on her picks for best-in-show and honorable mention.
Was there common subject matter or themes that surfaced among the submissions? 
I appreciated how much of the work drew from the extremely personal and specific circumstances of each artist—artists used materials from their everyday lives, depicting intimate or familial moments. This level of specificity and immediacy felt sensitive and vulnerable. At the same time, a sense of celebration was a through line in much of the work—seen in bright colors, bold textures, quirky shapes and gestural brushwork. I love that combination: vulnerability and joy.
Describe your selection process—how you went about picking the artwork that is in the show.
It took me forever! It was a truly difficult task to cull through the entries. I selected pieces that I felt showed a strong artist voice and a commitment to examining materials.
 You included quite a bit of photography—25 photos in all. What about these works appealed to you? Overall, did anything about surprise you?
I will answer both of these questions together, because my attraction to so many photo works, as a painter myself, surprised me! I think it goes back to that combination of vulnerability and joy. The unexpected moments captured in so many of the submitted photographs really took my breath away. One element that I felt so many of the photographers in this group beautifully captured were moments and images that were ambiguous: the viewer isn't able to get a journalistic, immediate understanding of the mood of an image. That ambiguity made me linger on each photo even longer.
What advice do you have for artists submitting their work digitally?
If submitting two-dimensional wall work, hang your work up on a white wall to photograph, not on the floor, an easel or a chair. Either show a bit of the white wall or crop out any background. Keeping the background as neutral as possible or not a factor at all is so important to all standalone work (not so much installation or work that is directly dealing with its environment, of course), but I saw this issue not dealt with in many submissions. Also color correct your images in post—you want your documentation to pop and look as stand-out as possible.
March's Best-in-Show and Honorable Mentions
Best in Show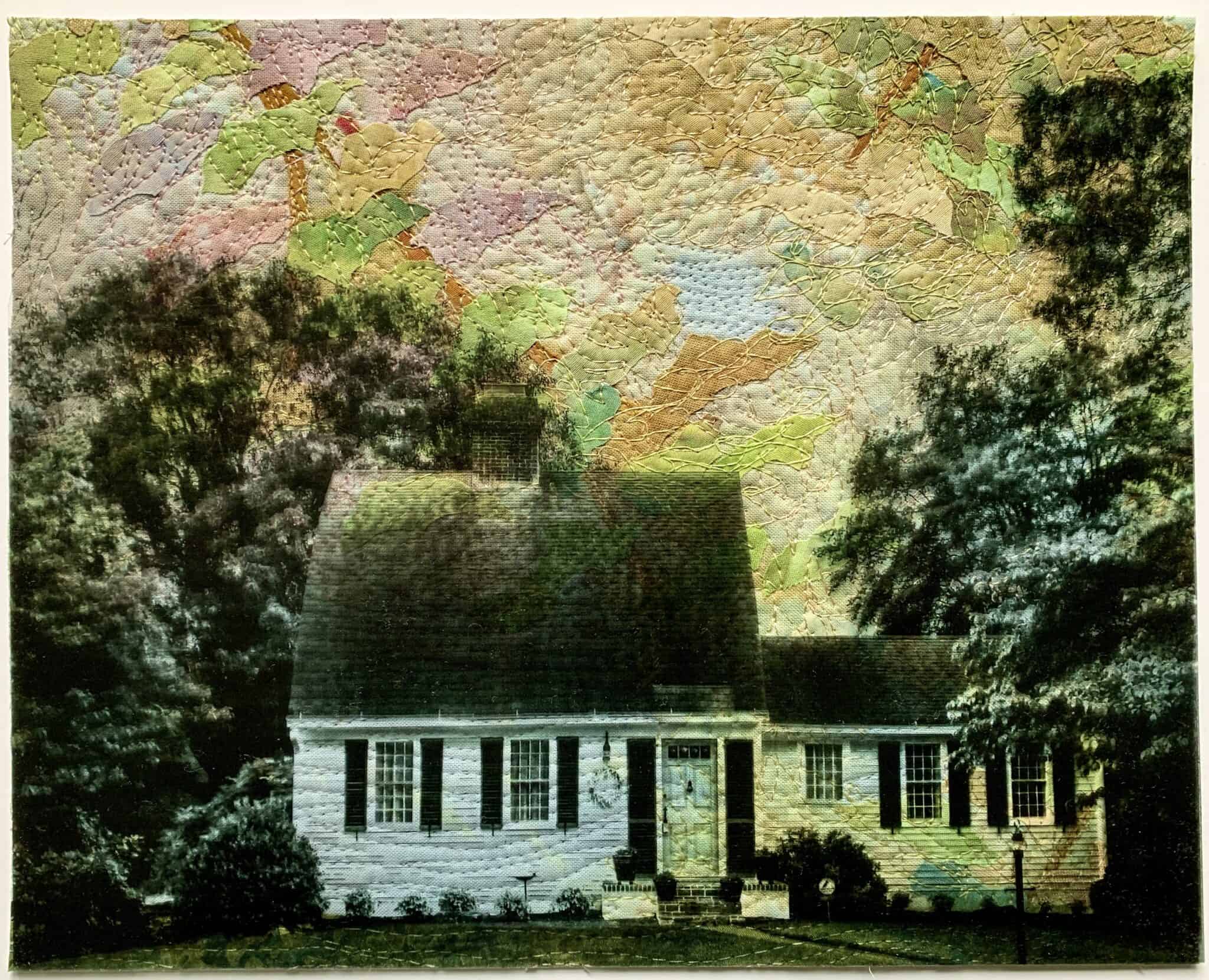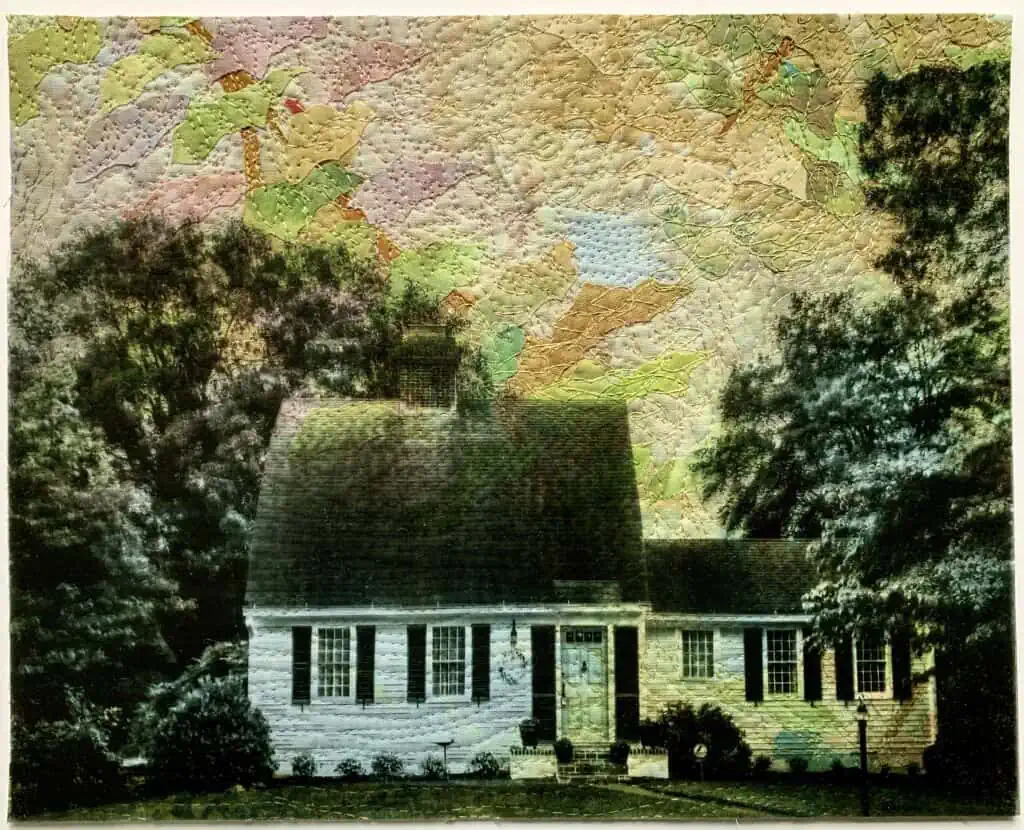 Reflections of Home by Sarah Entsminger; Mixed Media, photo transparency on fiber base 
"Like so much of the photographic work that arrested me when looking at the art submitted for this show, this piece could possibly be telling many different stories. Titled "Reflections of Home" and printed or transferred onto a fiber base, the piece points me to possibilities of nostalgia and childhood reminiscing, but the combination of pastel embroidery with dark mossy greens in the home and trees could also lend itself to a darker read. The piece is narratively ambiguous but unambiguous in its textural beauty."
Honorable Mentions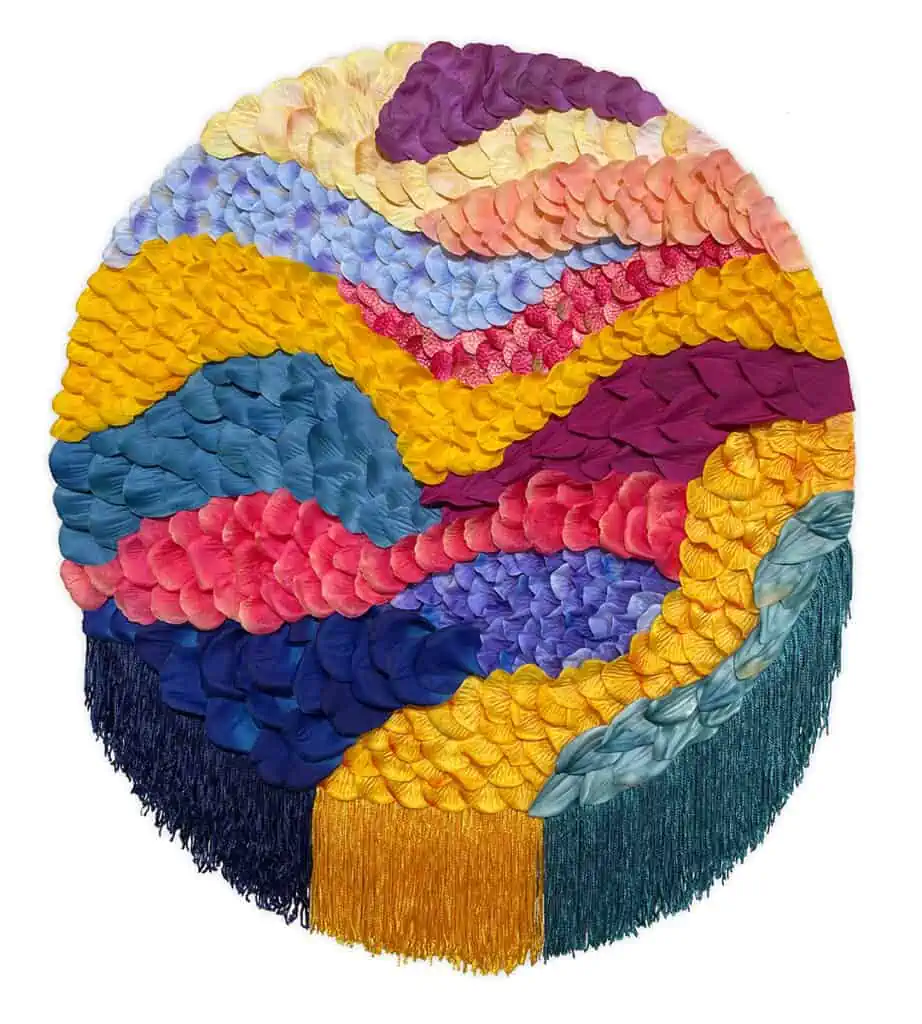 Field of Dreams by Rashad Ali Muhammad; Collage; faux flower petals and fringe on wood panel
"This piece was a haunting elevation of a material that we think we understand so well, and see as kitsch: faux flower petals. The conglomeration of hundreds of them make them strange and unrecognizable, biomorphic and alien."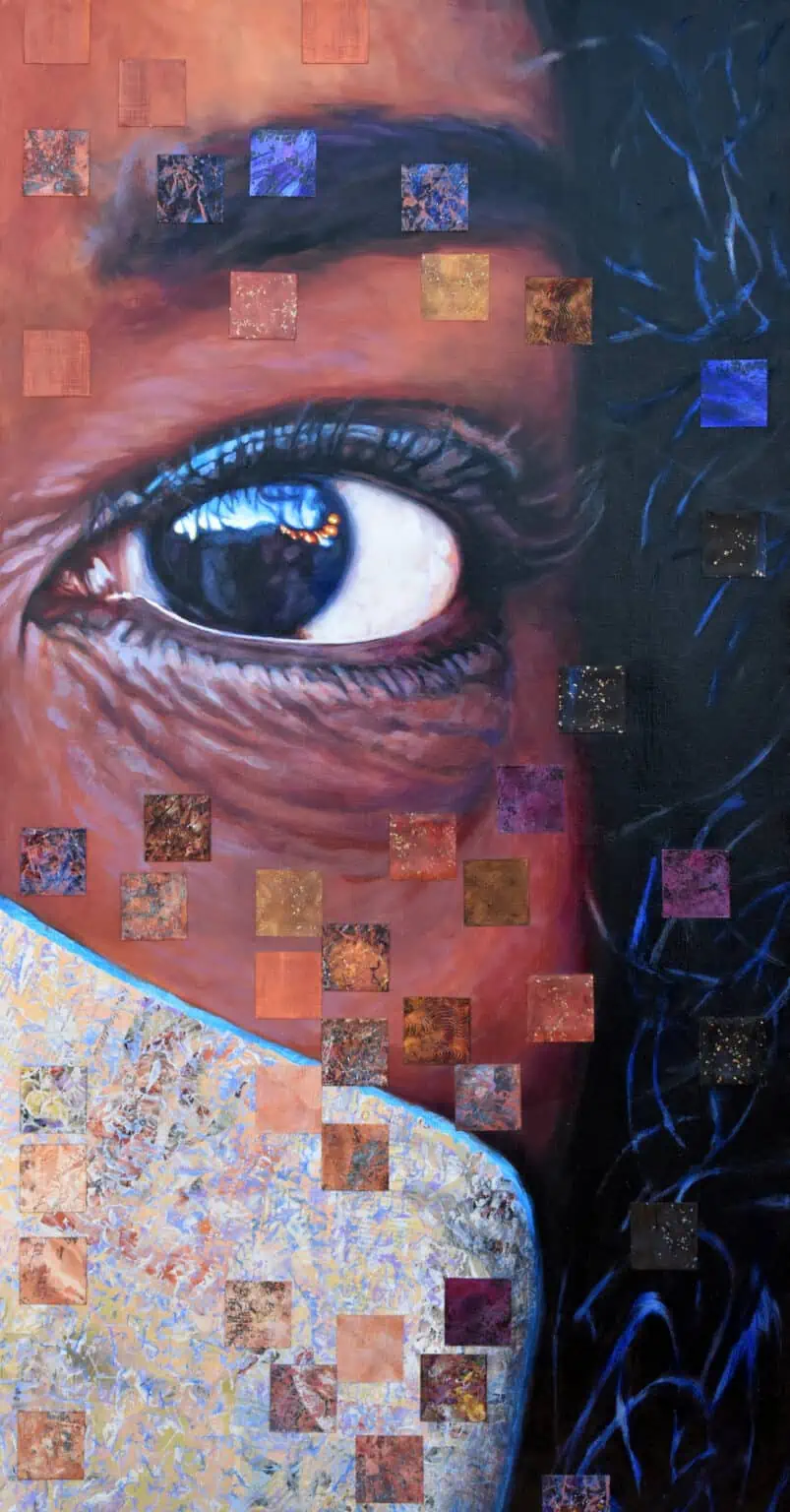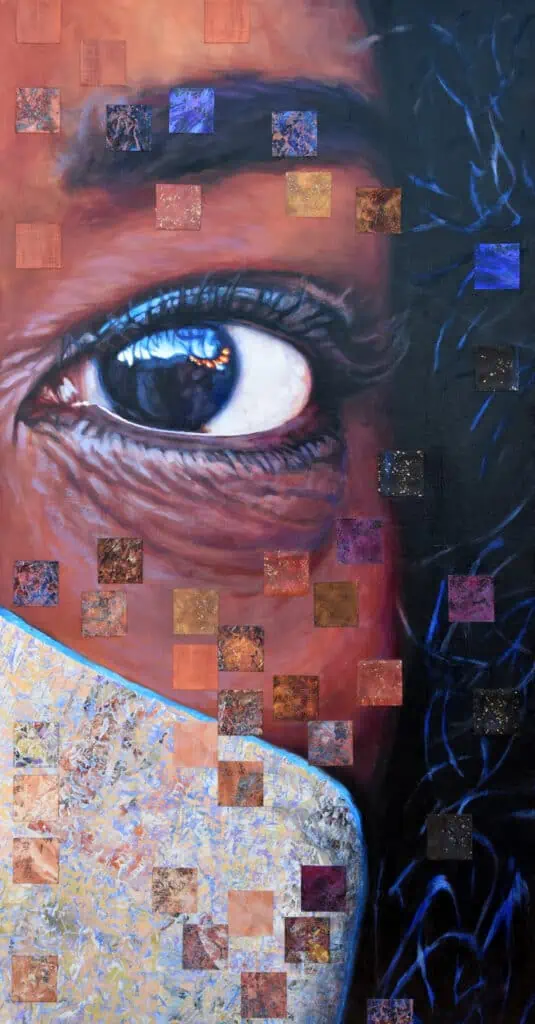 Grieve Not by Sally Davies; Acrylic on canvas with handmade tiles
"This piece encapsulates a tension between vulnerability, loss and hope. The written statement for the painting refers to a series of grievous losses during the pandemic, but the piece is soft, painted lovingly, glorying in luxurious textures. It toes the line between breaking apart and building itself back together."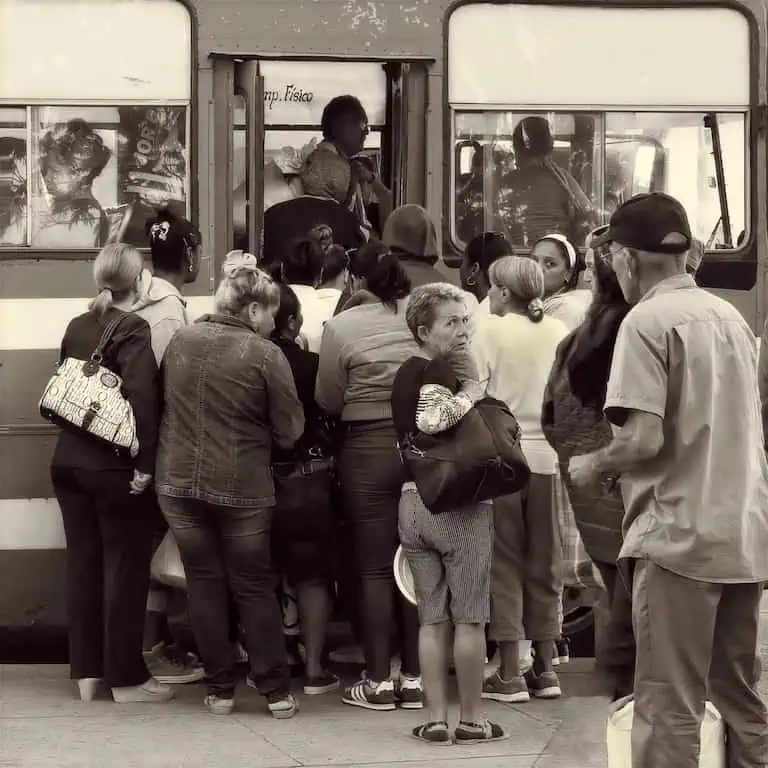 Quick Check, Cuba by Wayne Guenther; Photography
"I was arrested by the faces playing across this piece, reflections and silhouettes of figures pulling in and out of a crowd entering a bus, with a central figure staring (Uneasily? Discomfortingly? Frankly?) back at the camera. The potential narratives amidst a bold and yet ever-moving composition are endless."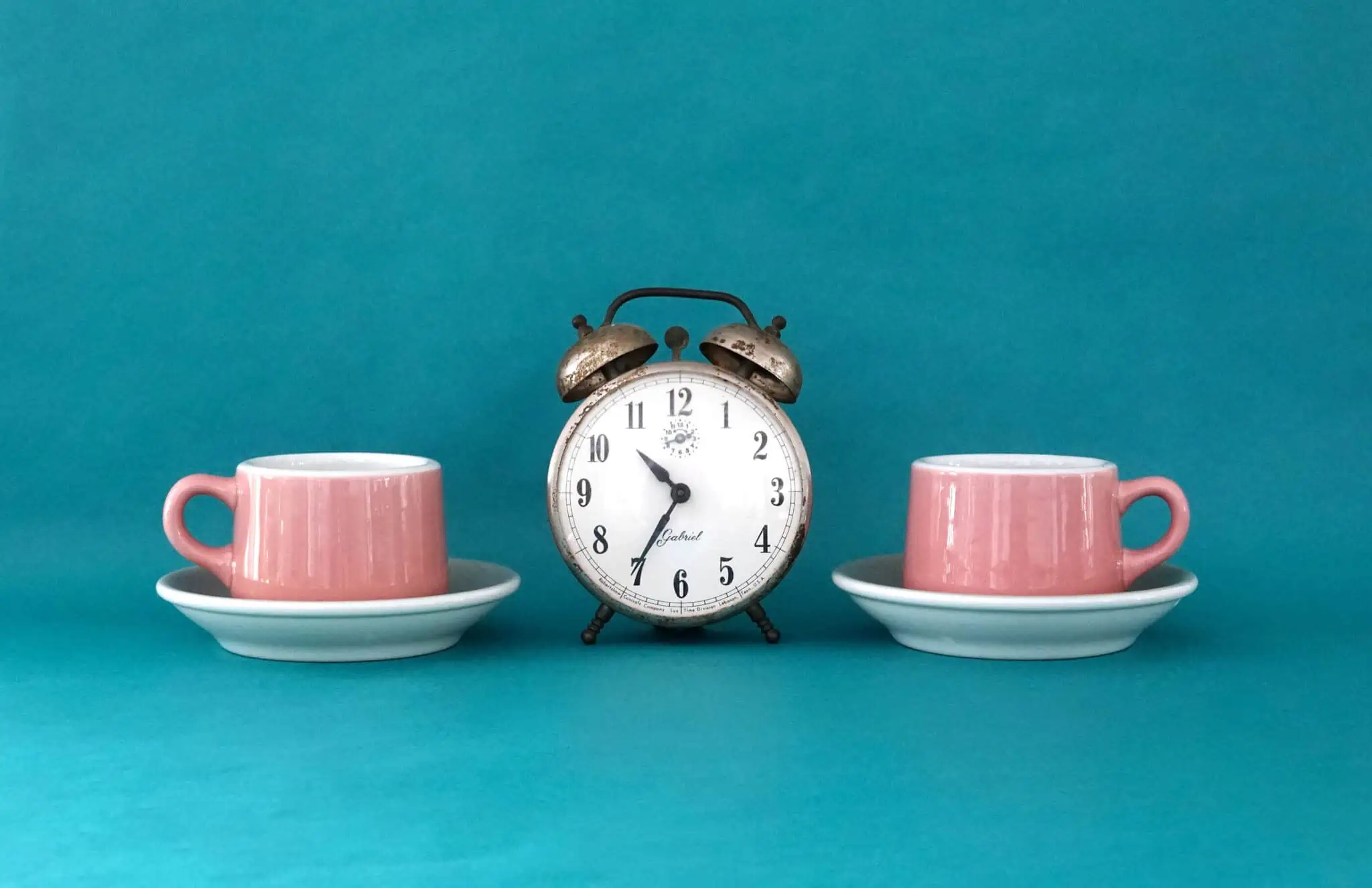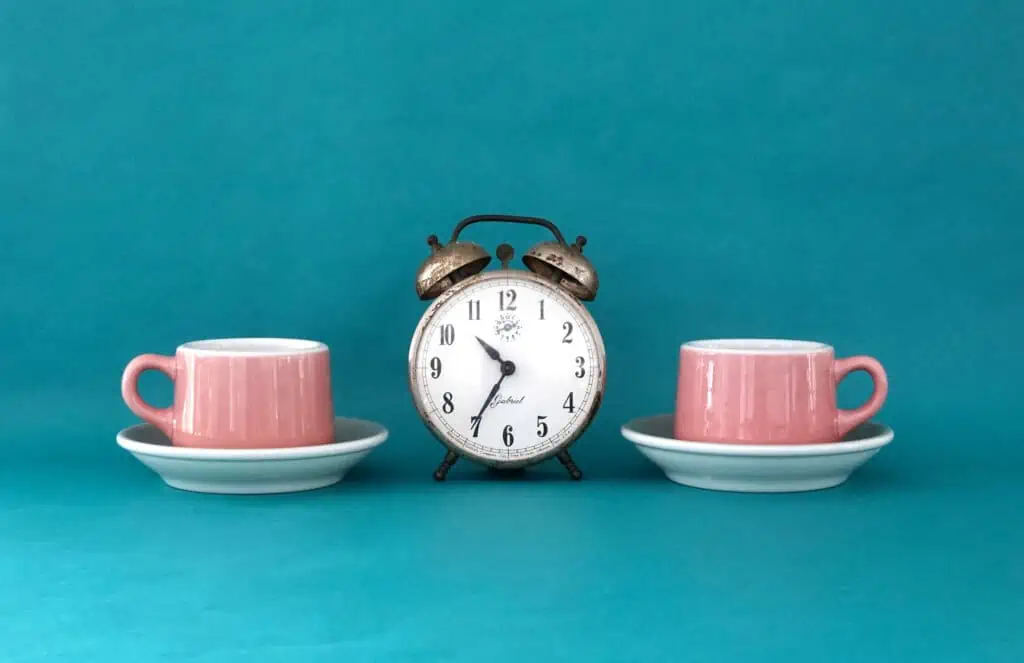 Pink Cups by Blair Jackson; Photography
"Like a minimal haiku, the decision to use very few elements to create one bold composition and the possibility of many narrative throughways make this piece at once charming, funny, and stark."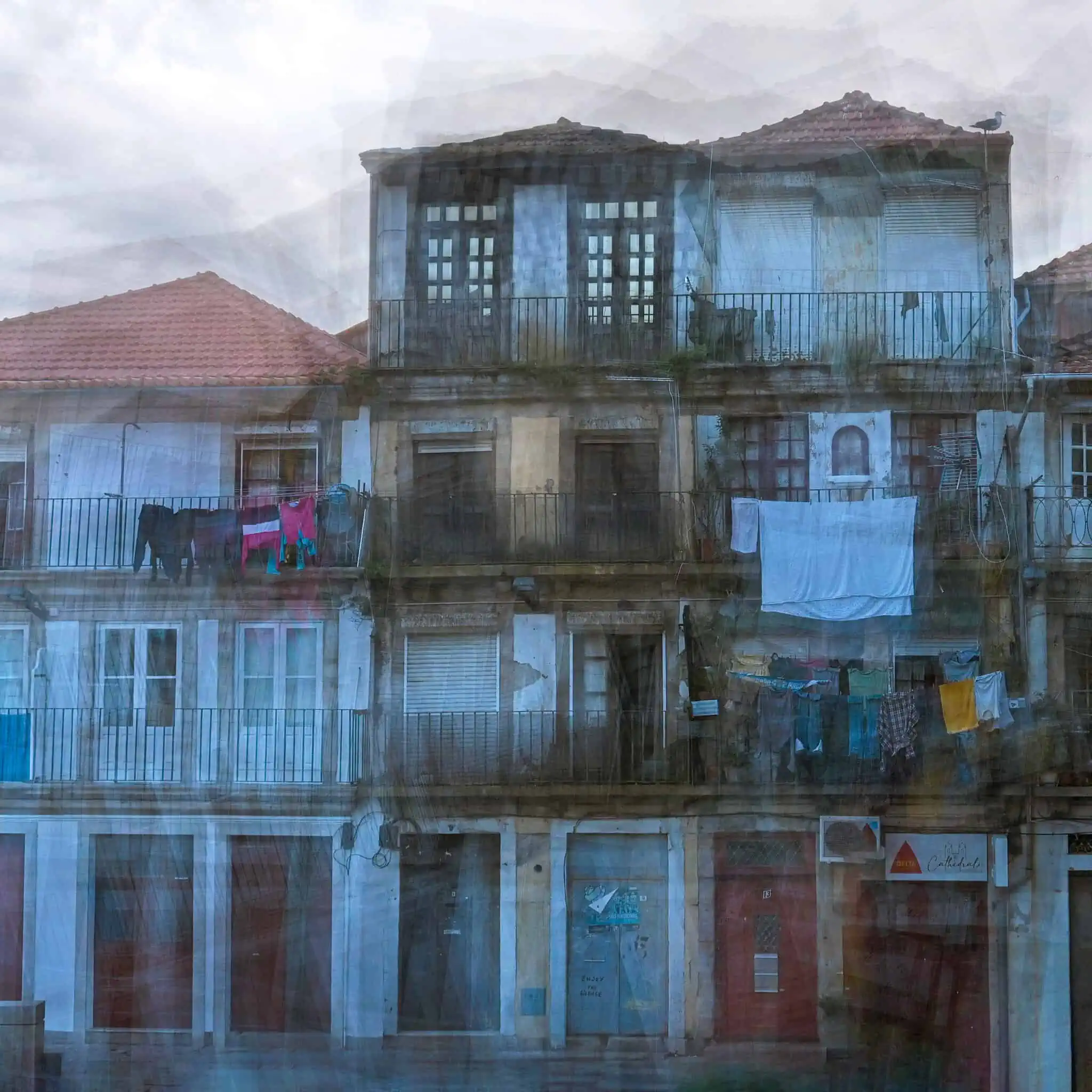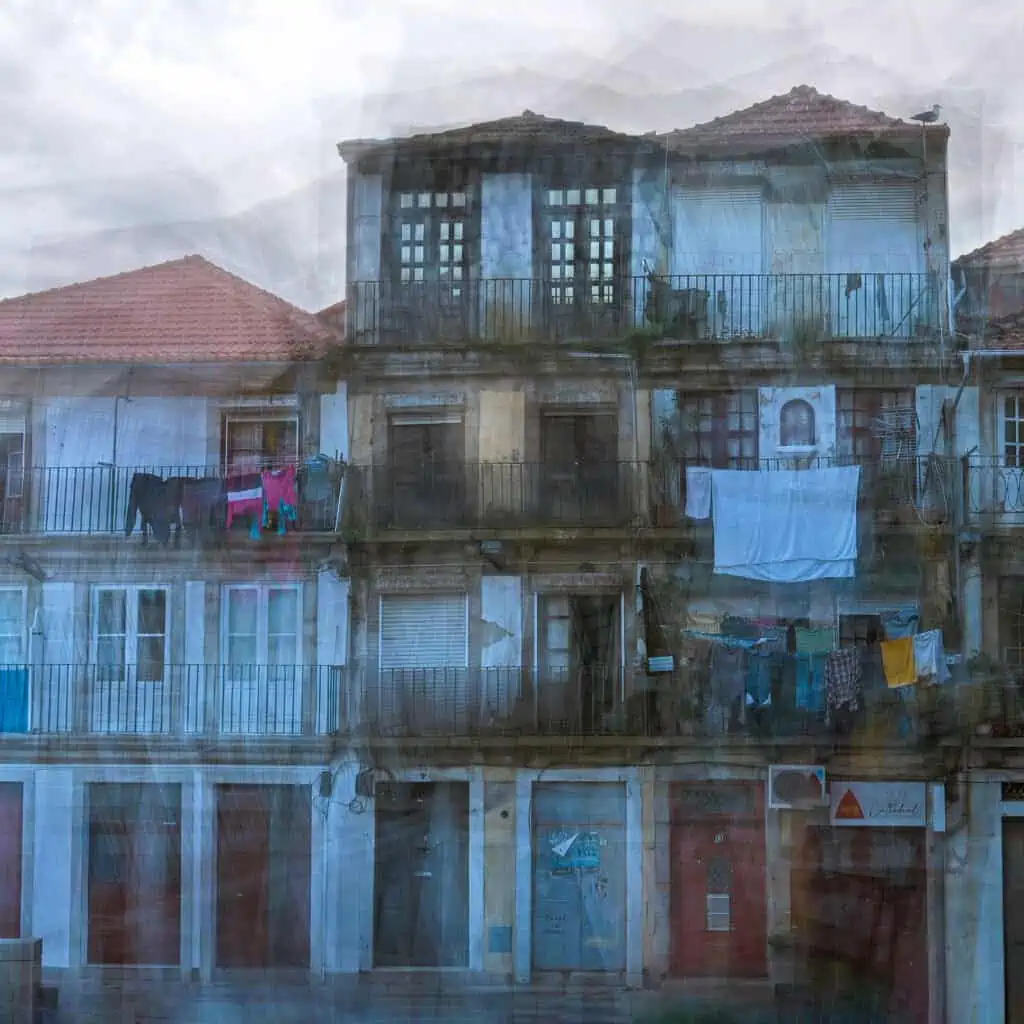 House with the Wash Hung Out by Joonhyun Lee; Photography
"As a non-photographer, I couldn't tell if the effects in this piece were created by shooting in multiple exposures, or created digitally in post production, but the effect is surprisingly painterly, providing friction and movement but also a dream-like softness."
I deserve my flowers all day everyday by Tyger Williams; Oil; dried flowers on canvas
"The combination of dramatic joy and confidence in the piece combined with the use of delicate, textured dried flowers telegraph a glorious tension. I loved the boldness of the figure's facial expression, title, and the artist statement accompanying the painting, combined with the ethereality of the flowers."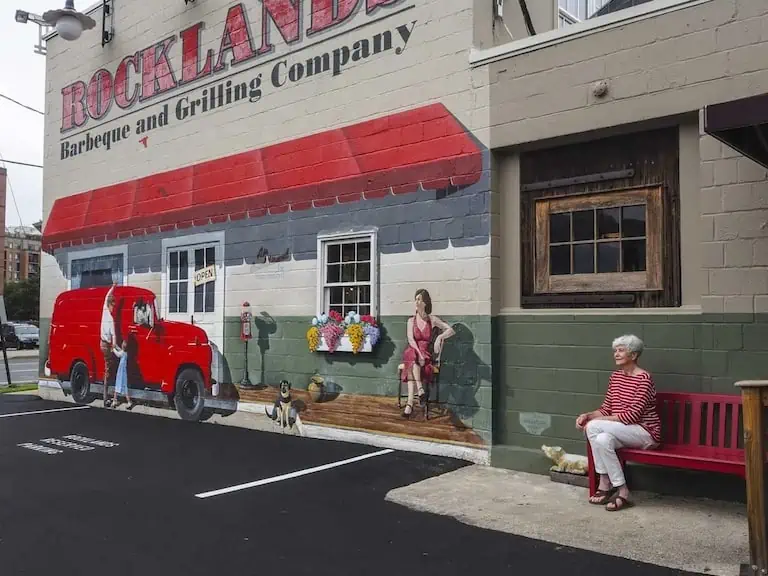 Anne by Jo Ann Tooley; Photography, archival pigment print
"The mirroring of the two figures in this photograph, one real and one painted, captured me when looking at this piece. That mirroring makes me question memory, reality, painted space and the history of nostalgic Americana murals—a delicious amount of complexity in an image that could originally be seen as a simple study of a woman sitting on a bench."