Welcome to Artful Weekend
-our listing of area art exhibits and events-
This weekend: December 2022 Exhibit, Homestead Elegy by Cindi Lewis, and Petite December at the League; Mending time at Cody Gallery; A Window Suddenly Opens: Contemporary Photography in China at the Hirshhorn; and Faraway So Close: Swedish Artists Look at the United States at House of Sweeden.
December 2022 Exhibit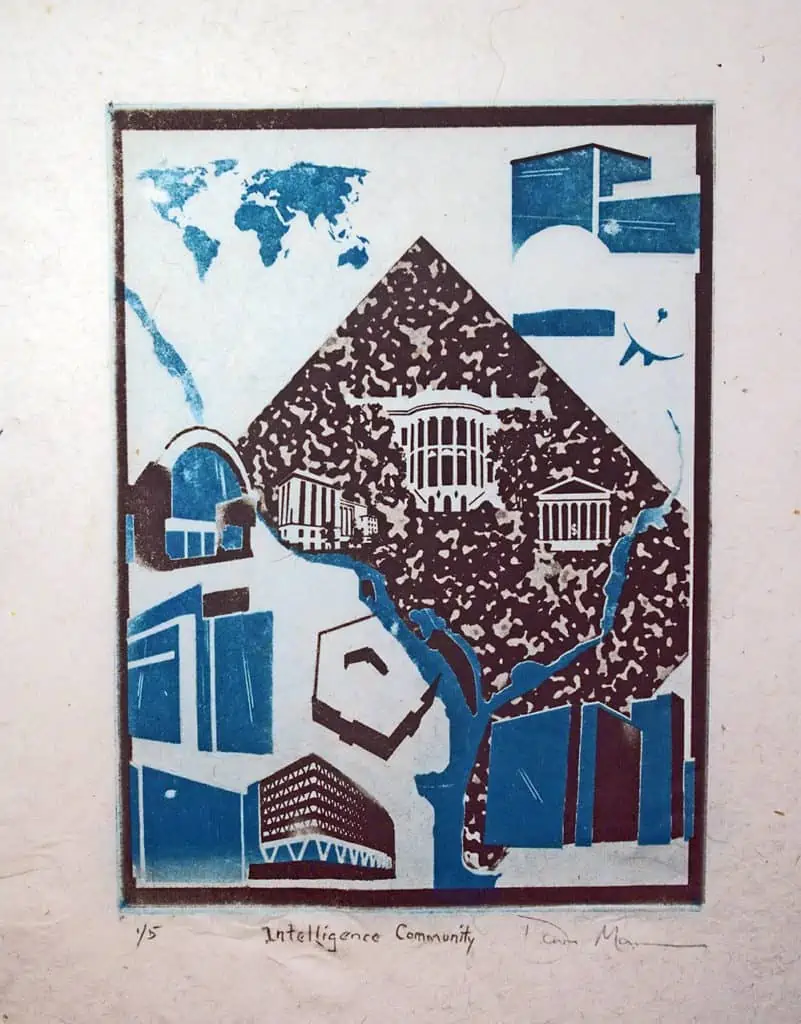 Diverse works in different mediums are the feature of member exhibits at The Art League. This month's show features 98 artworks in oil, acrylic, watercolor, ceramic, photography, printmaking and more. It was juried by Jenn Bratovich, Director of Exhibitions & Programs at Print Center New York.
This months Best-in-Show Award winner:
Blue Cheese Collection #5 by Gale Waller; Acrylic on panel
Honorable mentions:
Woodland Reflections by Diane Dunn; Mixed media on canvas
Yellowstone Bourbon Prohibition Era Bottle by Brie Haydun; Pencil on paper
Tomorrow is Another Day by Camille Kouyoumdjan; Acrylic, collage on canvas
Vaunita by Linda Lowery; Encaustic on birch panel
Sunlight From the Garden by Samuel C. Miller; acrylic on mixed media in internally lit
Floral Fantasy by Liz Santulli
Tyger 15—Celebrating the Year of the Tiger by Jasmin Smith
December's member exhibit is on view through January 8. 2023.
Homestead Elegy by Cindi Lewis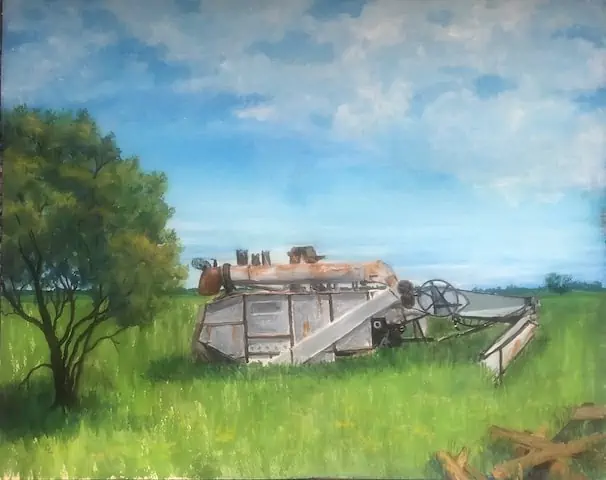 In her solo exhibit Homestead Elegy, painter Cindi Lewis depicts the fate of a late 19th-century North Dakota homestead. Built by her husband's great-grandfather, a German immigrant, the structure housed three generations. The last occupants are long gone, but the house and its contents—a profusion of abandoned furniture, appliances, and personal possessions strewn about in every room—remain.
Lewis' warm, gouache renderings of the home's chaos become a game of seek–and–find, compelling viewers to identify the many items that abound. Whether the accumulations of belongings were a reaction to Depression-era privation, physical frailty brought on by age, or something else, Lewis' perspective provides a touching glimpse of a rugged way of life and a striking contrast with the spare beauty of the surrounding North Dakota landscape.
Petite December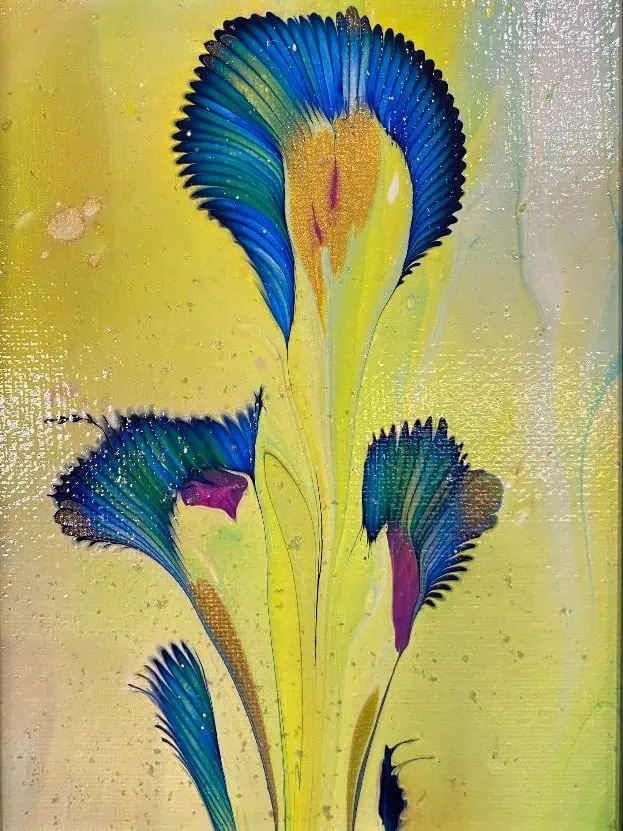 Our annual Petite December exhibit features miniature works available for immediate purchase during the holiday season. Sculptor and filmmaker Lydia Ricci juried this year's the exhibit. Suzanne McIntire received the Best-in-Show Award for her black-and-white photograph Because Mom Said So, which is also this week's cover image.
Mending time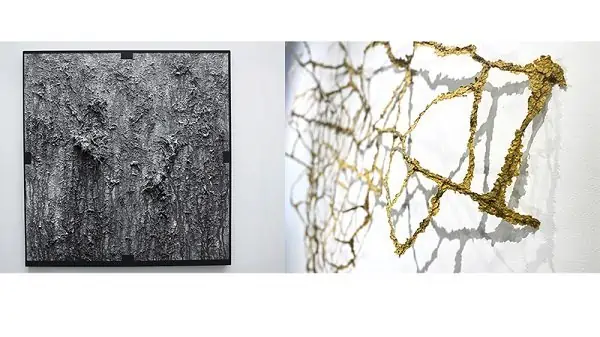 Mending time brings together Emily Fussner's cast paper installations with Ryan McCoy's large mixed media paintings. Each artist's ability to weave together the fragility of time with the grit of the earth opens a powerful space for transformation and rethinking. Texture, shadow, materiality, and process are delicately and thoughtfully integrated into their work and provide a solid ground to delve deeper. Their work beckons hope and transfiguration. Mending time is on view through January 4 at Marymount University's Cody Gallery, 2807 North Glebe Road, Arlington, VA.
A Window Suddenly Opens: Contemporary Photography in China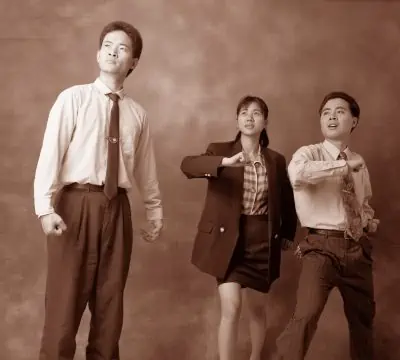 A Window Suddenly Opens: Contemporary Photography in China, the Hirshhorn Museum's first survey of photography by leading multigenerational Chinese artists made between the 1990s and 2000s, chronicles how emerging Chinese artists independently embraced the immediacy of print and digital photography, recorded performance and video art during an unprecedented cultural shift away from the priority of the collective to a revived focus on the self. It's on view through January 7, 2024. The Hirshhorn Museum is located at Independence Avenue and 7th Street NW, Washington, D.C.
Faraway So Close: Swedish Artists Look at the United States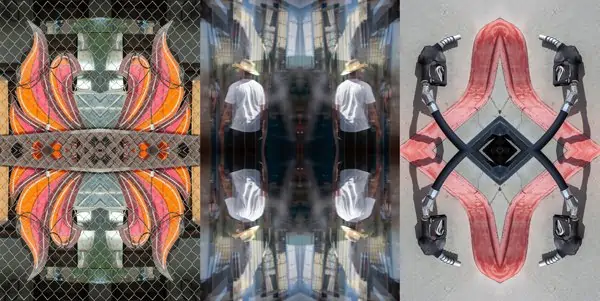 Following the Second World War, American popular culture grew and spread in Sweden, and it has been a dominant factor in the Swedish cultural scene ever since.Faraway So Close: Swedish Artists Look at the United States, an exhibition with photography and video art, shows how American culture and society have been depicted by prominent Swedish artists. Documentary images from the 1960s are shown in parallel with contemporary Swedish artists' views of the United States today. Many of the participating artists are particularly interested in exploring a different reality of the United States—one that goes beyond the more traditional and idealized view that is often encountered in Sweden. It is on view through February 19 at House of Sweden, 2900 K Street NW, Washington, D.C.
Enjoy the weekend and happy New Year!