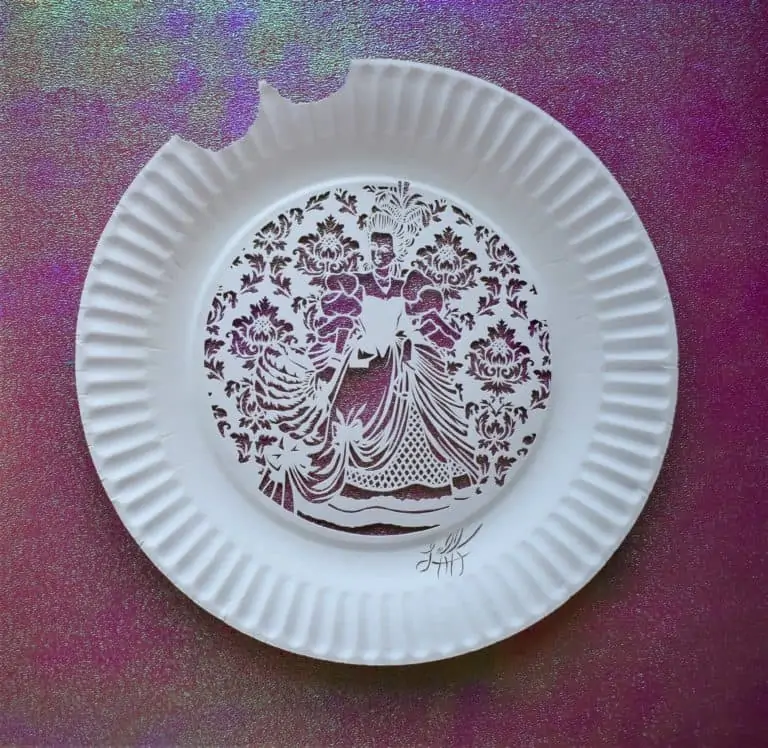 "Let Them Eat Plate"
Expectation/Reality, Rosa Leff's show of intricate papercuts, is on view at The Art League Gallery in person and online October 7—November 8, 2020.
Each of Leff's papercuts is cut by hand from a single sheet of paper using a knife. Her cityscapes are based on photos she's taken in her neighborhood and all over the world. While Leff is best known for her ability to capture thin tangles of powerlines and intricate brickwork, she also enjoys experimenting with novel media such as paper plates and paper towels. Leff delights in bringing a modern, urban perspective to a traditional folk medium.