We invited Brooklyn-based artist, curator, and writer Catherine Haggarty to select works for our January 2020 Open Exhibit. She is known for her bright and colorful paintings that, according to Conversation Project NYC, "…explores the sublime and the absurd." Haggarty's paintings and curatorial work have been reviewed and featured in Hyperallergic, Art Spiel, Two Coats of Paint and The New York Times. When she is not painting or curating, she shares her expertise as an adjunct professor at The School of Visual Arts (SVA), and co-directs NYC Crit Club, which offers grad-school style critique classes. Haggarty spoke with Haven Ashley of The Art League Gallery and shared why she avoids binary language when assessing art, common themes she observed in January's show, and what about her award-winning selections stand out.
The Art League: What do you look for in a successful work of art?
Catherine Haggarty: I avoid the binary language of "successful" and "non-successful" as much as I can. The distinction is too black and white⁠. There is gray space in work and most work lives in these gray areas. I will say that when work is done in an honest way, it has agency, it is alive and it is providing something necessary. How do I tell those things? Well, the truth is I can't always⁠, but often an honest piece of work will avoid typical tropes, it will be sweet at times, unassuming at times, assuming when needed, physical at times, and quiet at other times⁠. It has autonomy. Artwork reflects us, and when we are most successful and our best selves we are patient, good at listening, honest, and curious.
So, work that makes me ask questions [is what I'm looking for]. Work that asks me to look further, work that defies logic, but sometimes work that both embraces logic and spontaneity. Work that feels like it has to be made⁠—like there is no other option. You can sense this, particularly after looking at art all the time.
TAL: How important is subject matter and narrative in a successful work?
CH: Well, subject matter that is nameable does not always mean strong narrative⁠—these two things can sometimes be disparate. Also, defining a "successful" work is really hard to do⁠. When I look at a piece and feel an immediate emotional or physical reaction⁠, then I'd say the work is doing something exciting. At the end of the day⁠ a work of art is alive, it has needs, and it has to be done the way it was.
Subject matter also alludes to representational work⁠ and that excludes abstraction in a way. I think narrative is possible within abstraction, and often more so. Subjects that are nouns⁠, meaning nameable⁠, sometimes lack engagement with the material, composition, and mood. They do not become narrative just because they are a thing, a person or a place. Narrative depends on connection and materiality too.
TAL: Based on the artworks you selected, what is the overall mood of the January exhibit?
CH: I observed a lot of objects in the January applications for the exhibit⁠—I sensed a consistent narrative of figures, of being outside the norm, of feeling like an outsider…I couldn't place it while I was viewing the artworks, but a lot of the work in retrospect seemed to be about observing and about being aware of itself.
TAL: Is there anything you wish you had seen more, or less, of? Was there a common subject matter that kept surfacing among submissions?
CH: Less of? Well…this is subjective. I think there is a line between work that seems to be done to please others, and work that has to be done for the reason we all need to breathe, you know? A work that seems to try to please me, or the academic system, or the market⁠ falls short. This means work that lacks content honesty, no meaning for the marks, no meaning for the way things are drawn⁠ may feel like homework assignments and not Art with a capital A. Work like this⁠, post-school, I'd like to not see. Also, I don't want to see screen savers! I don't want to see photography that looks like a screensaver⁠. It lacks agency and it feels like advertising or something.
I tell my students at The School of Visual Arts that they need to begin thinking about art with a capital A—that it means something, that it has to exist and that it connects them to the world, the unconscious or conscious. Not an assignment.
TAL: What advice do you have for artists submitting their work digitally?
CH: Better photos! Photos matter so much. Invest in a good photographer or trade with a friend or peer. Please do not submit poorly photographed work. This is the presentation of your work, and it affects the way it is consumed.
TAL: Did your own work as an artist influence your decisions?
CH: I try very hard not to have my taste affect these processes. As I said before, I try to separate what I know and what I don't when I review work. It always has some effect, but I love the work I can't do, work I've never thought of doing⁠. Such work is probably less critically reviewed by me. My work as an artist influences the jurying or reviewing in that I know how things are made, I know how certain processes make work better, I know how subject matter appears authentic and specific. That is it.
TAL: What made the award winners stand out?
CH: Bravery and the ability to be weird and a bit out of line. The award winners were pieces I stopped at and looked at longer. Things that made me ask questions, and art objects that felt specific. Of course, seeing things online is different than in person. I wish I could have reviewed everything in person, too.
In addition to her Best-in-Show selection, Haggarty picked 14  Honorable Mention awardees, an unprecedented number for League juried shows. Here's what she had to say about the top winner and the other works that impressed her (four of which are pictured below):
Best-in-Show winner The White Sock by Dicxon Vergaray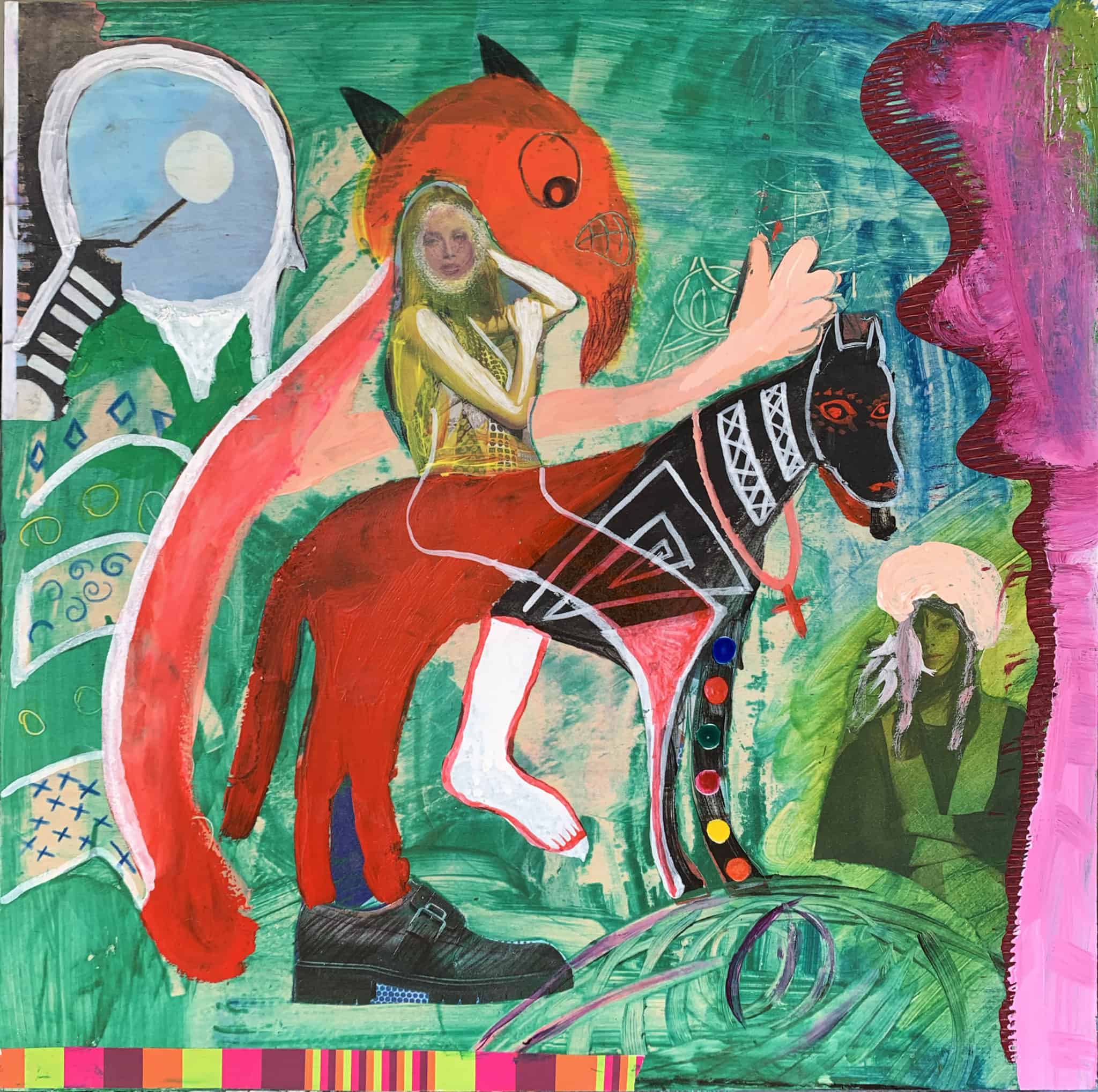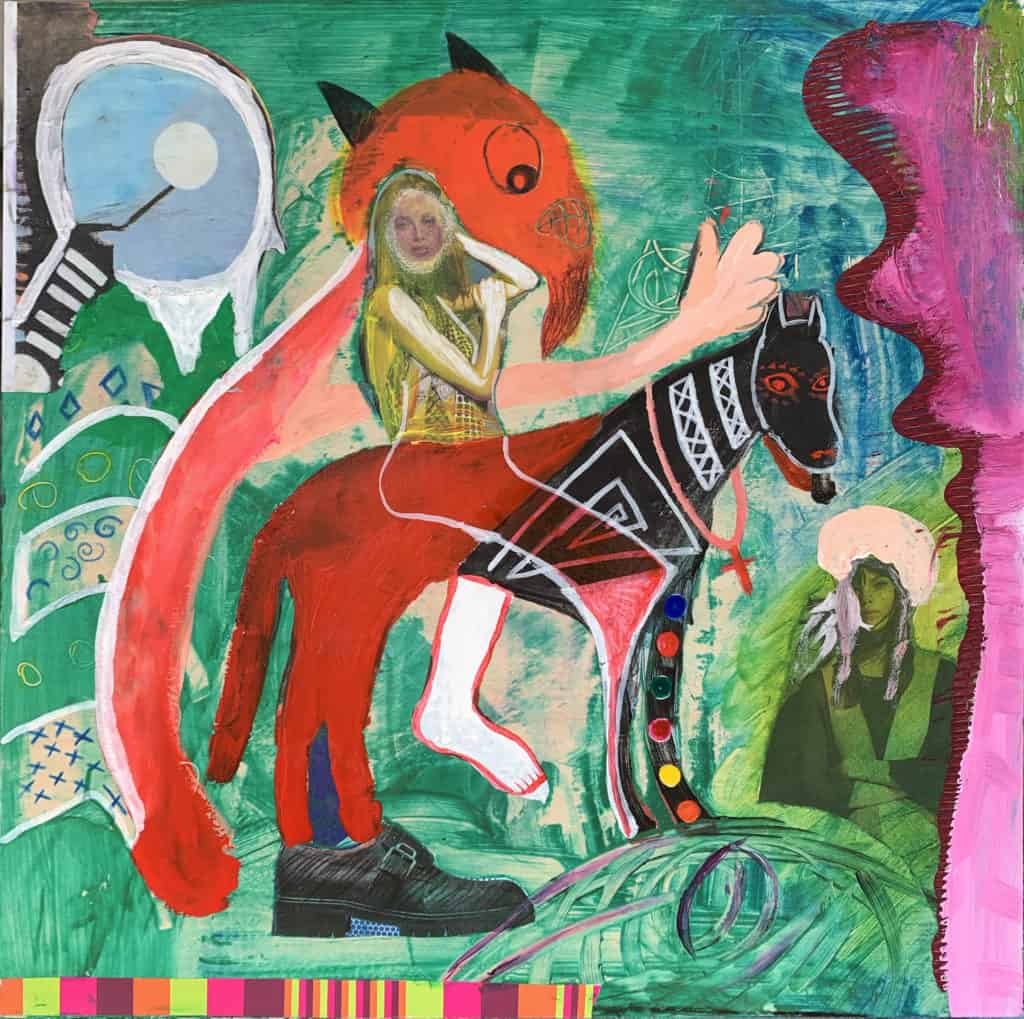 "I thought this piece was brave—complex yet straight forward. There seemed to be a collage image and material element that made the piece feel alive and from a good place, like it had to be made and only that way. I love the symbols, layering of strange spatial elements."
Honorable Mentions
One Enchanted Evening by Martin de Alteriis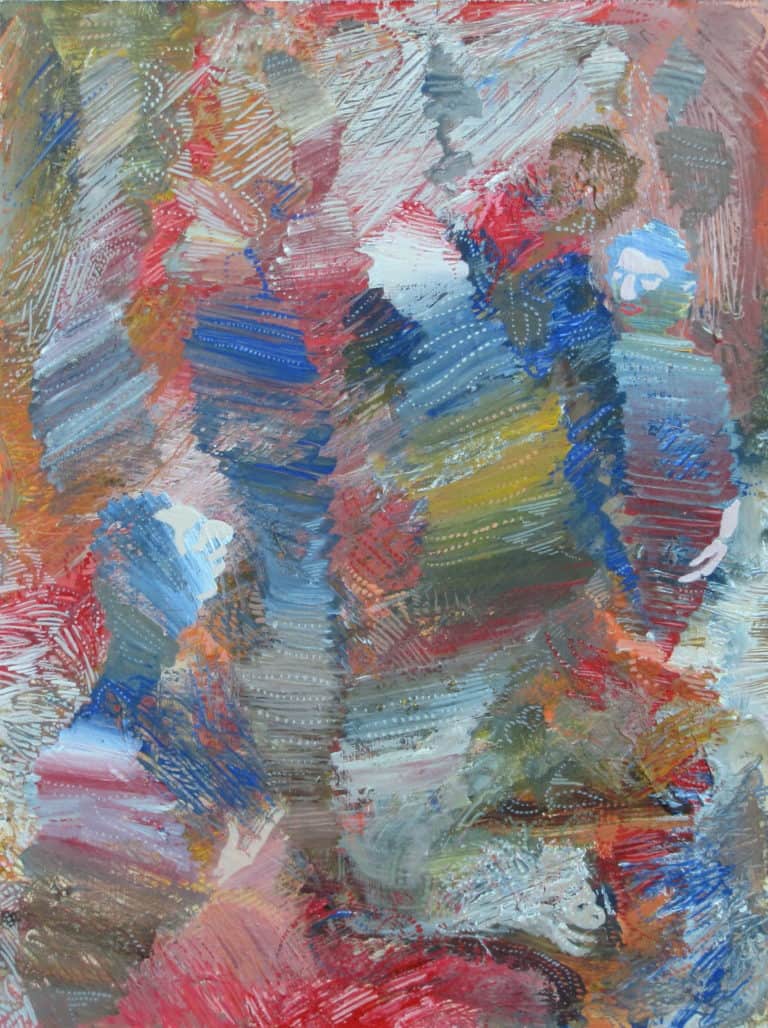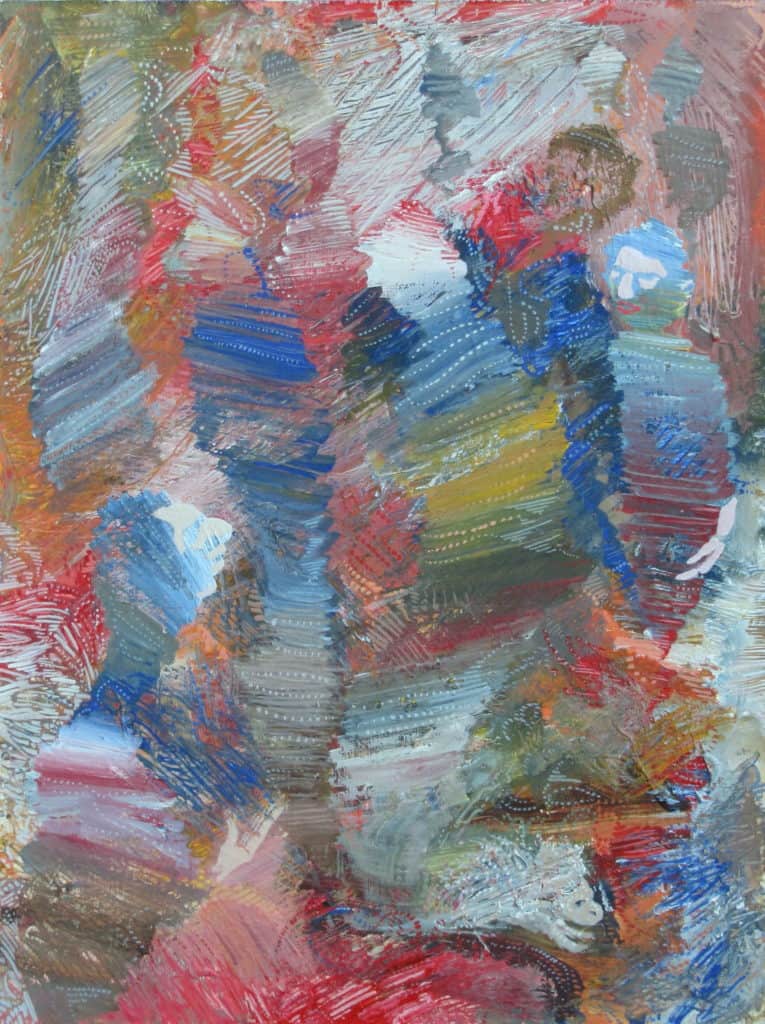 Mount Vernon Shed by Norman Smith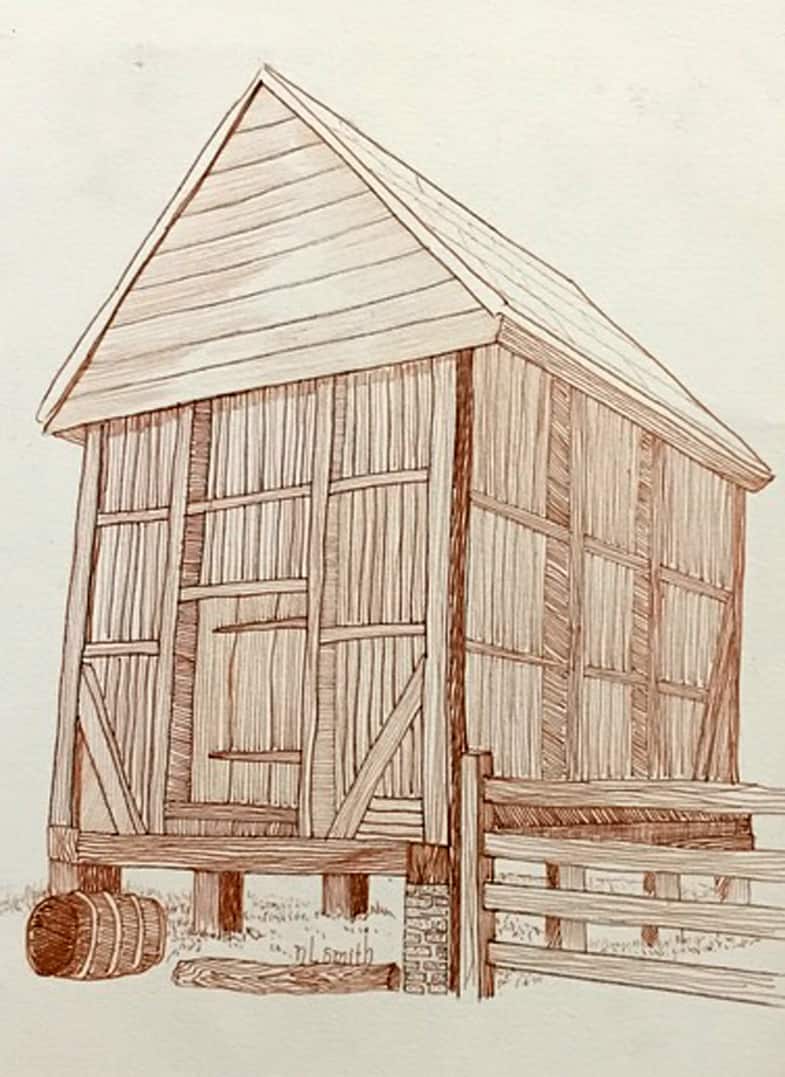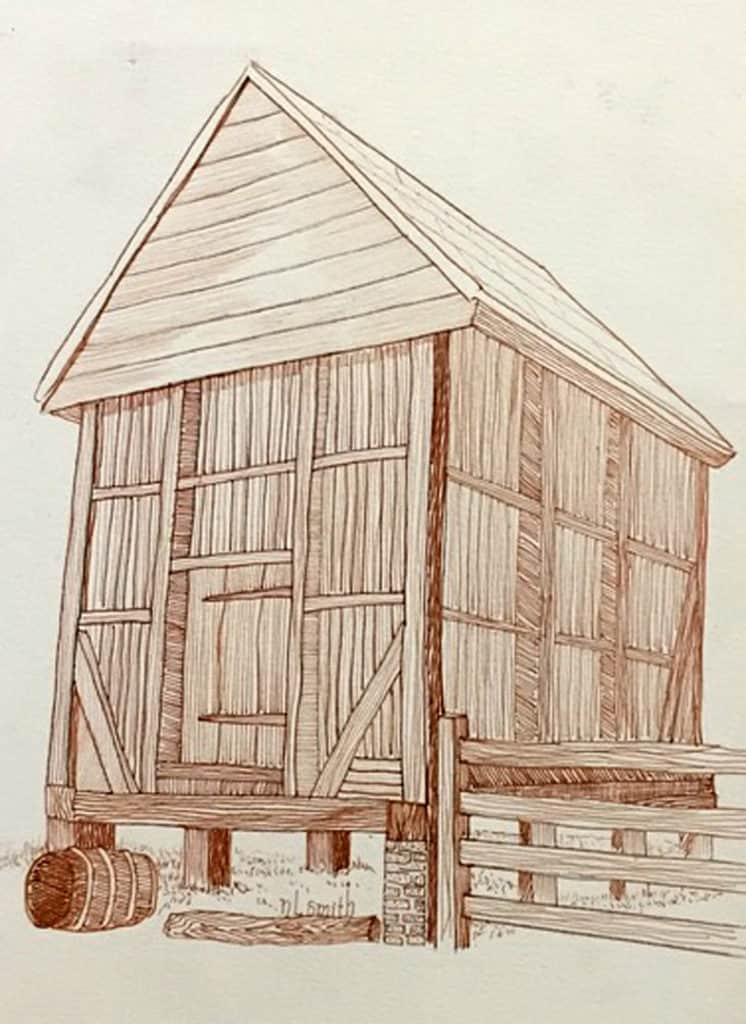 The Bike Trick by Susan Sanders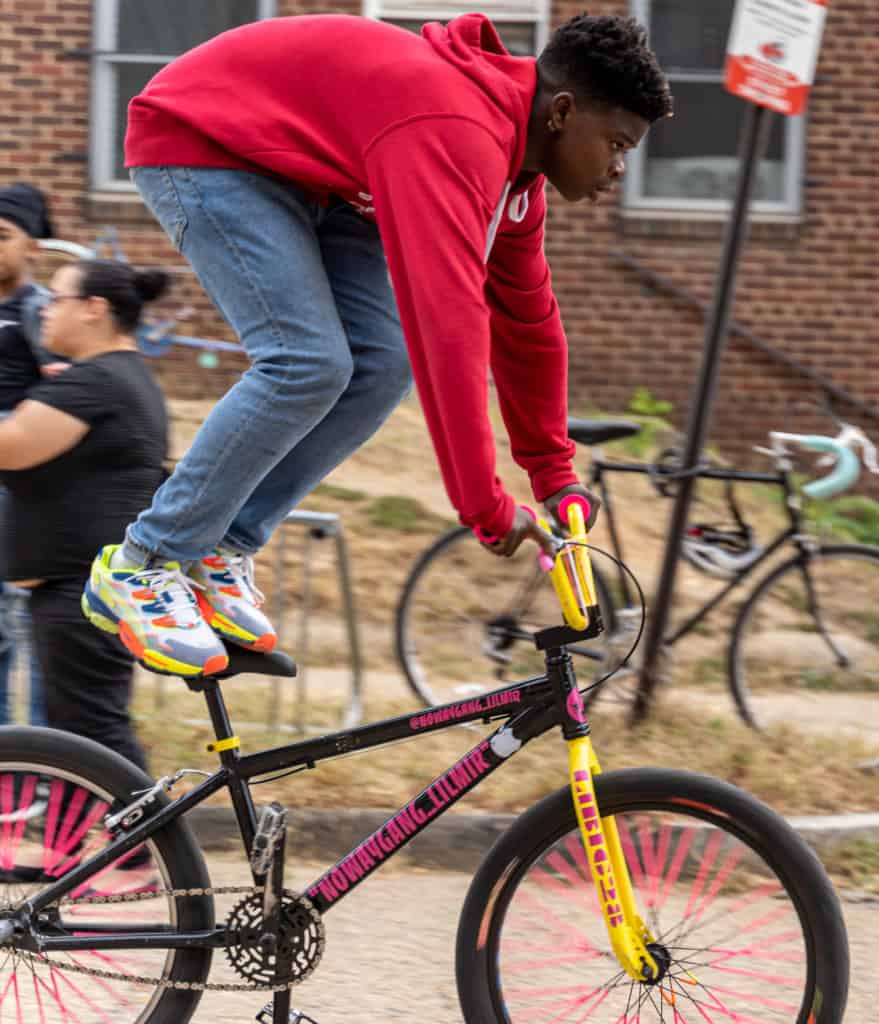 Untitled by George Elliott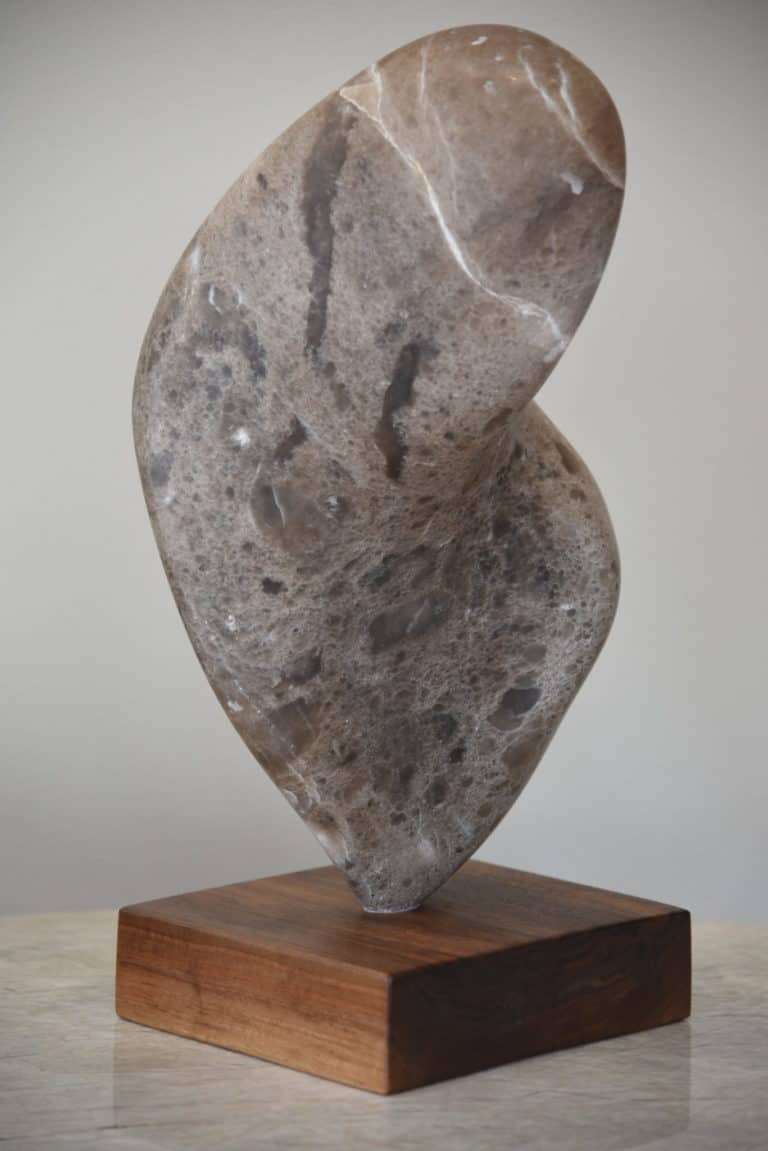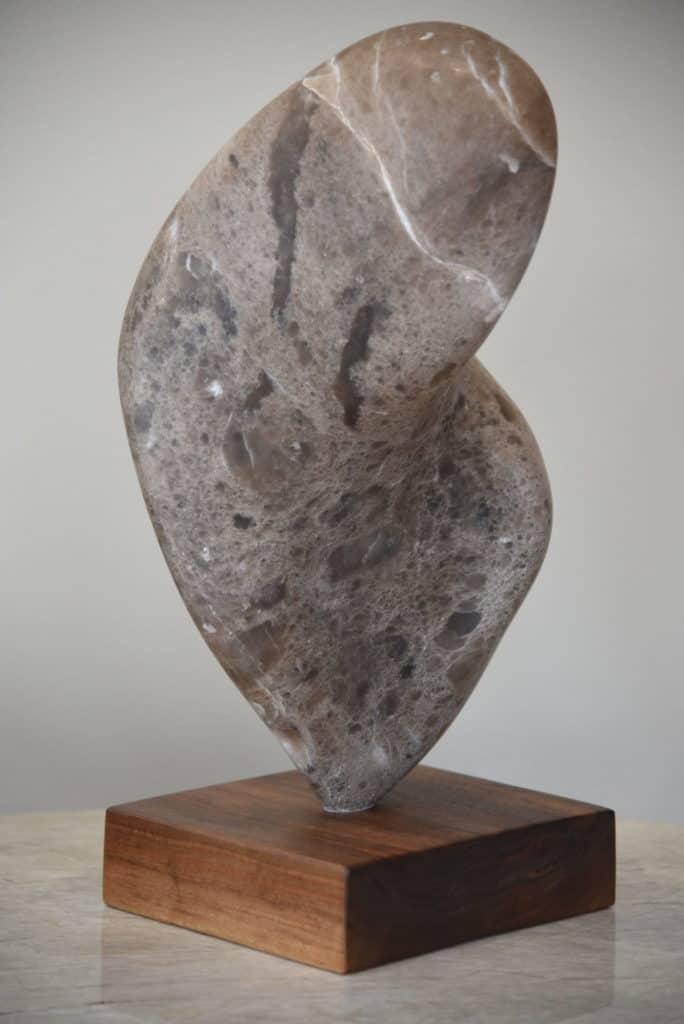 "I really enjoyed each one for its sensibility and reality —in different capacity. All stand alone as strong images and I wish I could see more [work] by each of the artists."