Welcome to Artful Weekend, our guide to fun and interesting ways to enjoy art in person or virtually.
This weekend: The Color of Happiness, Earth and Steel, and the November Open Exhibit at the League; Helen Frederick's wide ranging artworks at Terzo Piano; Michael Andrew Booker's large and colorful drawings at Morton Fine Art; and the return of  DC Art Now.
November 2021 Open Exhibit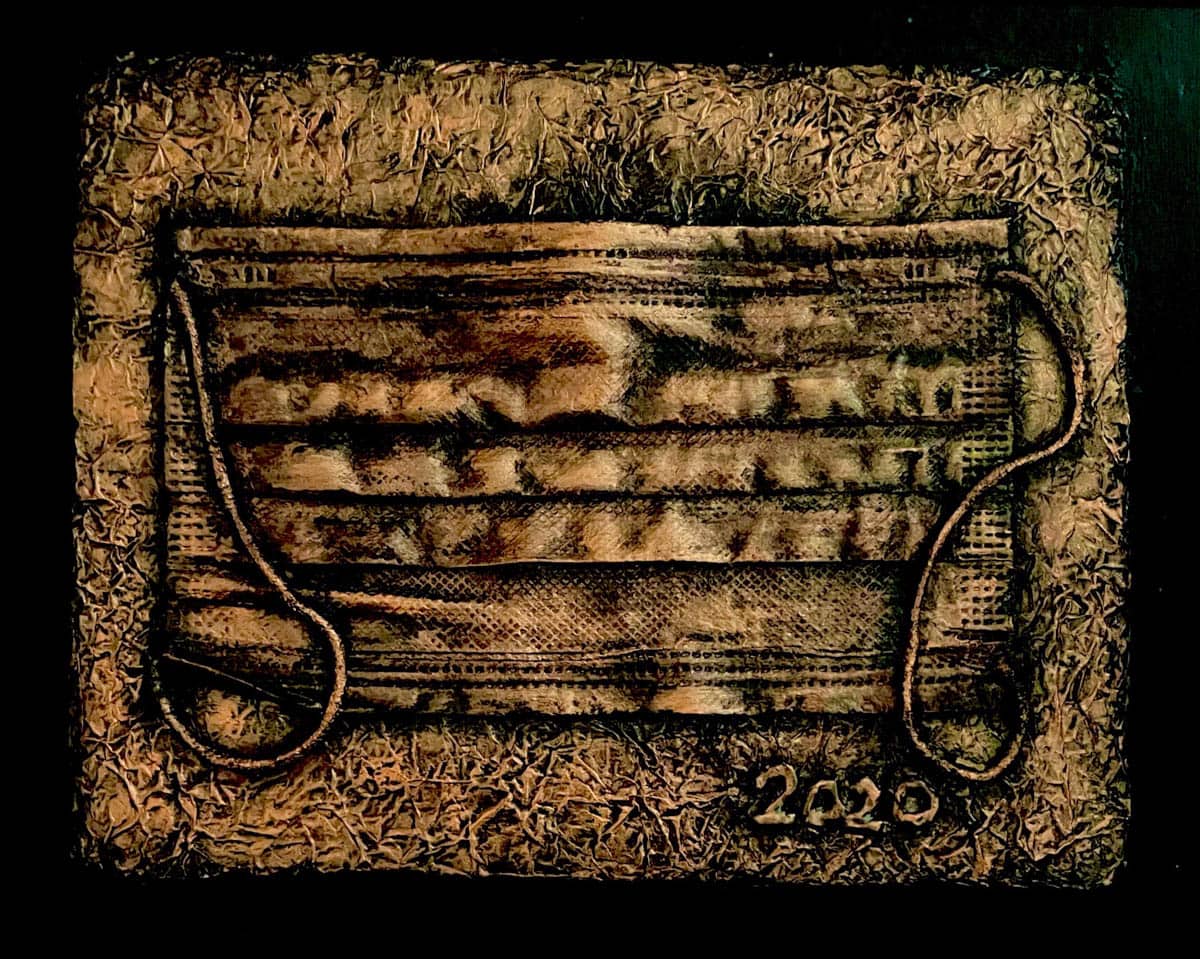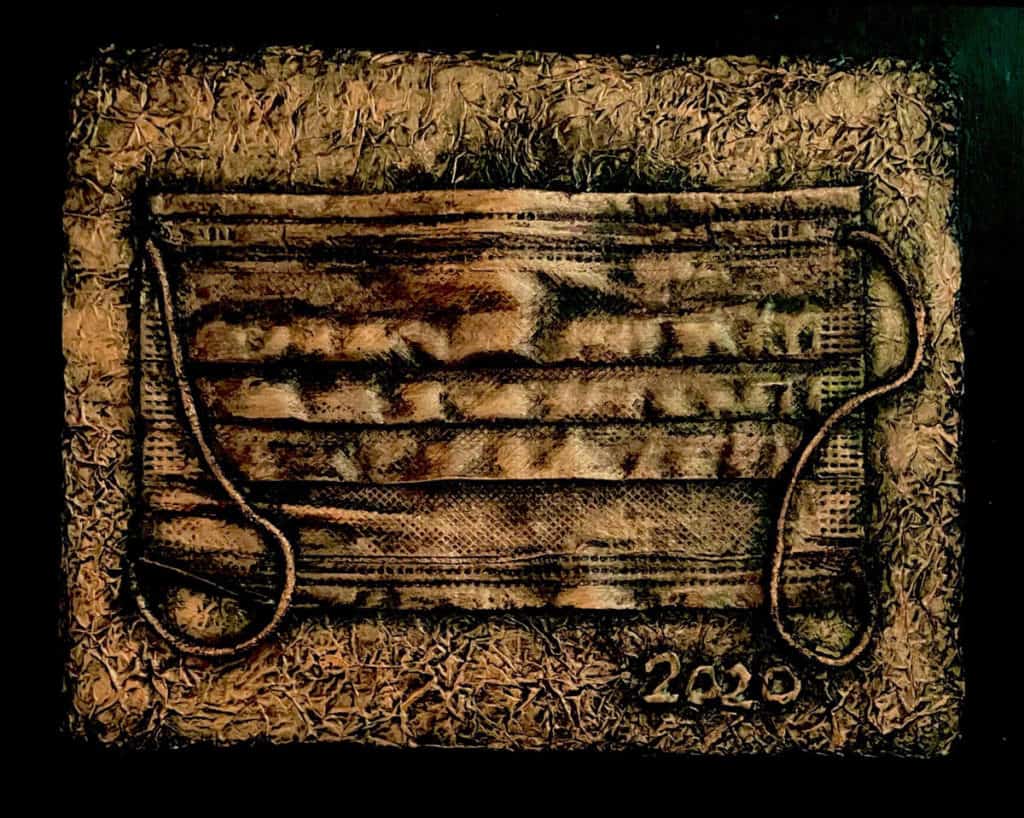 This month's Open Exhibit, juried by Nicola Charles  of D.C.'s 11:Eleven Gallery, is now on view! Open exhibits are a great way to view the breath of mediums and styles of our member artists. November's Best-in-Show winner is Flamingo Pair, a frolicsome digital media piece by Kip Platto, a first at the League for this contemporary medium.
Sculpture artworks are particularly prominent this month. They include The Tuscan, a terra-cotta bust by Melanie Vacchio; The Couple, a gazing duo made of  hand-built porcelain by Christine Moerenhout- Hubloue; the whimsical, bisque stoneware In the deepest water by Christina Andreasson; the lapis-tinged Check Mate/s, king and queen set by Sabine Arndt; and I Dissent, Barbara Wilson's likeness of  late Supreme Court Justice Ruth Bader Ginsberg gesturing as the title suggests. It is on view in the Gallery and online through Sunday, November 7.
Edward Ugo: The Shape of  Happiness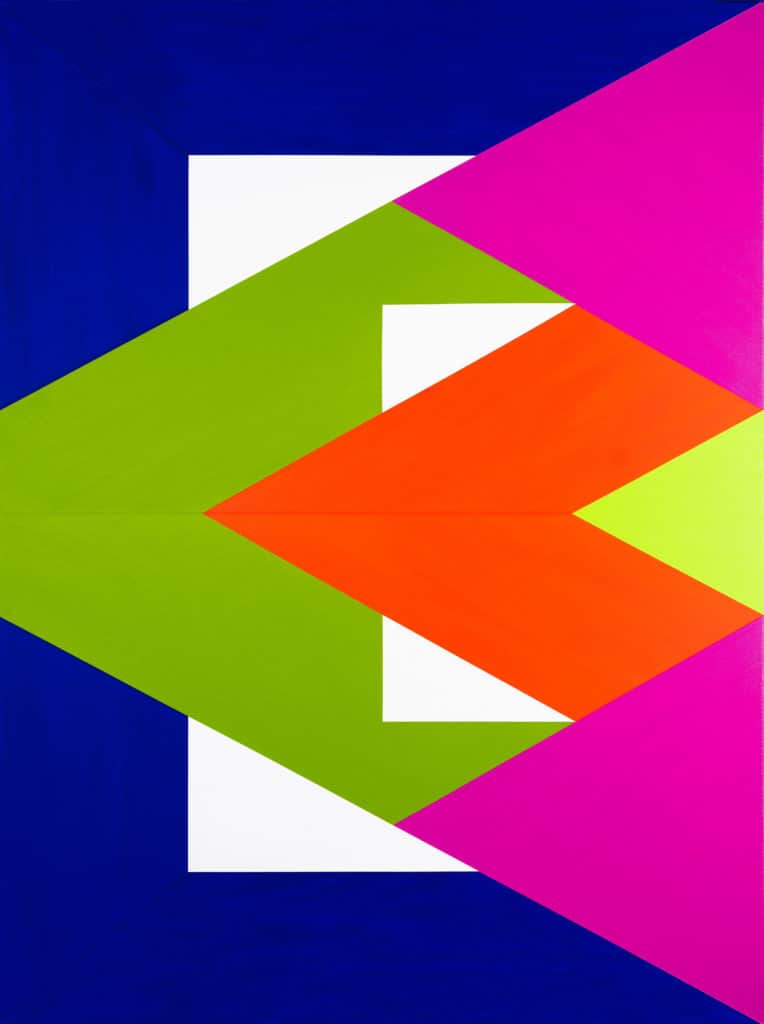 Bold, colorful geometrics strike an upbeat chord in The Shape of Happiness, painter Edward Ugo's solo exhibition at The Art League Gallery. It opens Thursday, November 11, and will be on view through December 5.
Earth and Steel IMPart Special Exhibit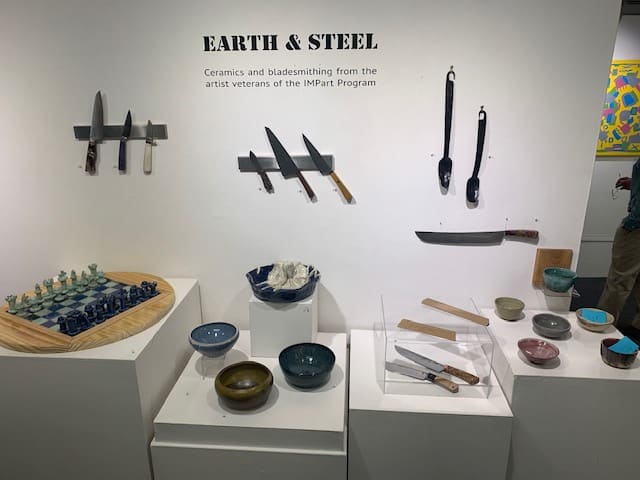 This special exhibit, features ceramics and bladesmithing works created by artist veterans at The Art League. The IMPart program connects recent Injured Military Personnel with visual arts experiences created for personal enrichment, relaxed social engagement, the improvement and redevelopment of fine motor skills, and expressive catharsis.
Helen Frederick: SANJEEVANI, From Here to There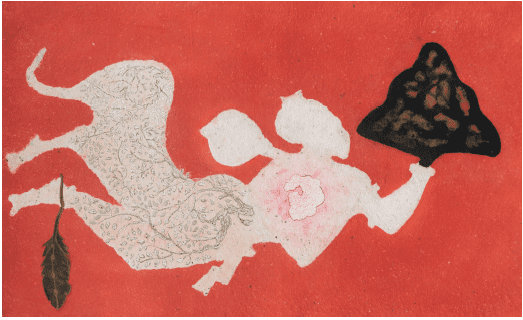 Terzo Piano presents SANJEEVANI, From Here to There, an exhibition of work by D.C. artist, educator, and curator Helen Frederick. The show features a wide variety of works, including paintings, drawings, constructions, prints, and handmade artist books, as well as techniques in which Frederick is a key innovator—hand papermaking and pulp painting; on view through January 9th, 2022, 1515 14th Street NW, Third Floor.
Michael Andrew Booker: Veil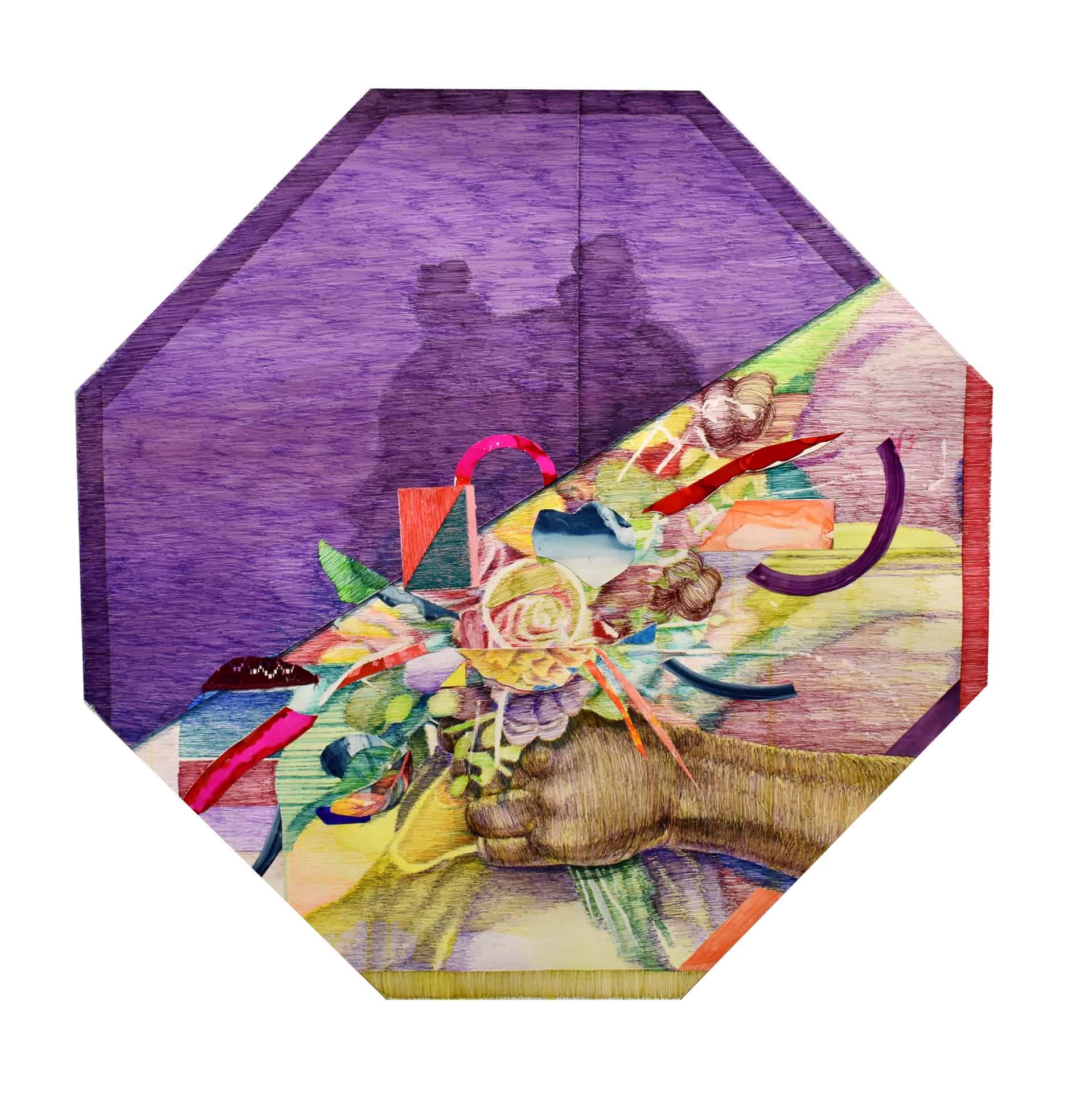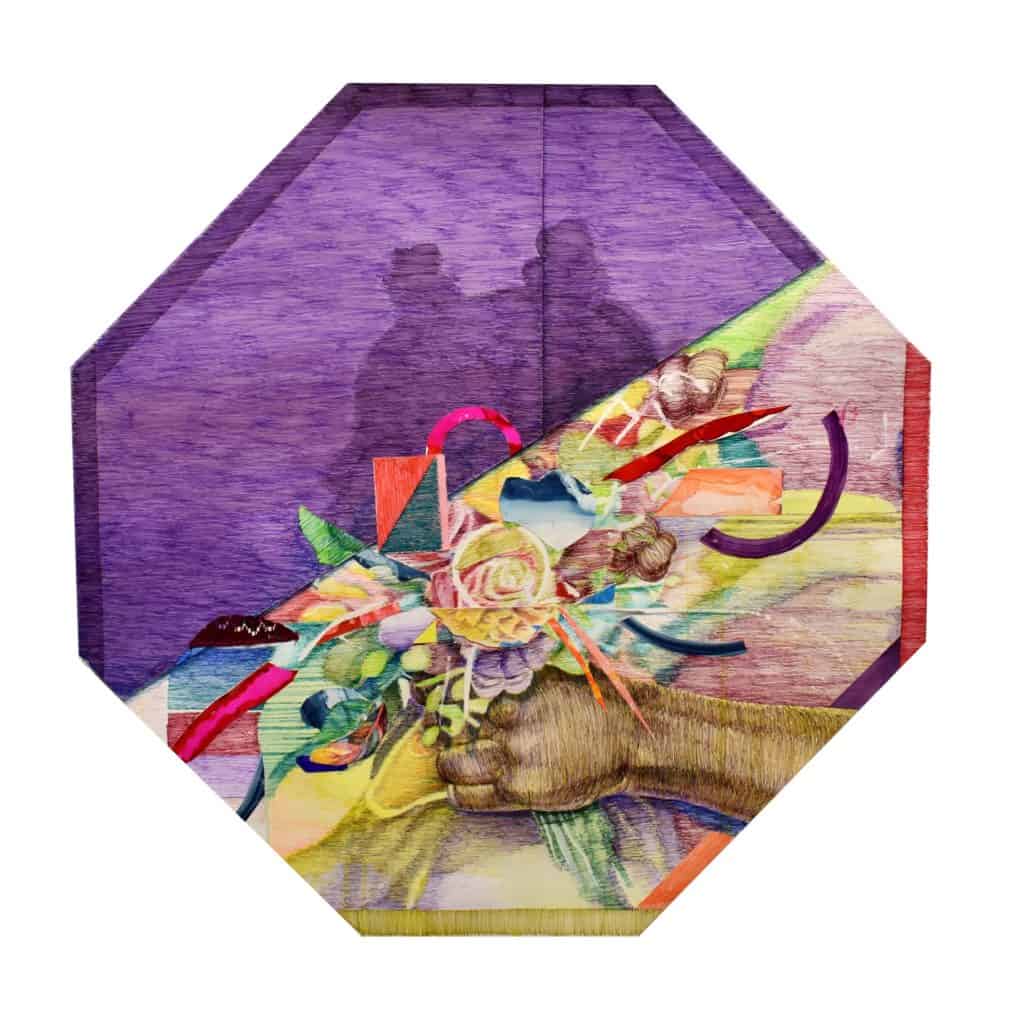 Veil, a solo exhibit of new works by artist Michael Andrew Booker, depicts surreal scenes evocative of the artist's psychological journey through tumult and towards inner peace amidst the COVID-19 pandemic and concurrent instances of social injustice. Rendered on paper and Yupo, Booker's large-scale drawings are rich in dynamism and detail, the artist acting as a conductor of a broad symphony of colors and tones; on view through December 4 at Morton Fine Art, 52 O Street NW, #302.
DC Art Now 2021


DC Art Now 2021 is the DC Commission on the Arts and Humanities' annual exhibition of selected work by finalists for the Art Bank Program grant. It features many of the most exciting emerging and established artists working in the DC metropolitan region today. See it through December 10 in the CAH Gallery, 200 I Street SE,  or on their virtual platform.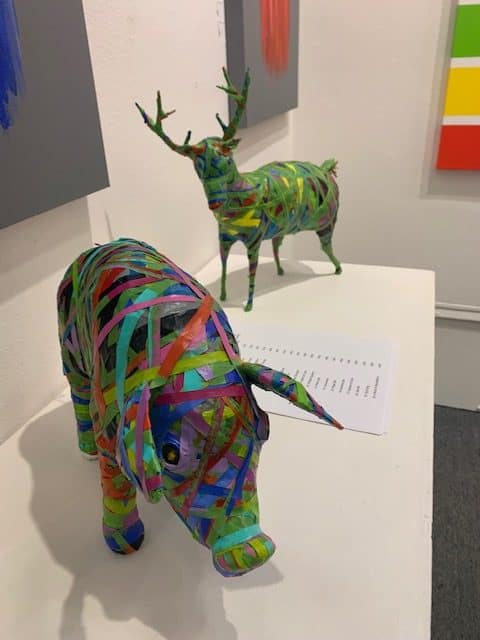 In addition to his vibrant paintings, our November Solo Artist Edward Ugo crafts whimsical animals from the leftover colored tape he uses to structure the geometric shapes in his artworks. We hope your weekend is as delightful as they are!