Welcome to Artful Weekend, our listing of area art exhibits and events.
This weekend: The August Open Exhibit and Wild Suburbia by Andrea Cybyk at the League; Color + Form = Blackstraction at Honfleur Gallery; Velocity at Van Landingham Gallery; and via: Color at Betty Kramer Gallery & Music Room.
August 2022 Open Exhibit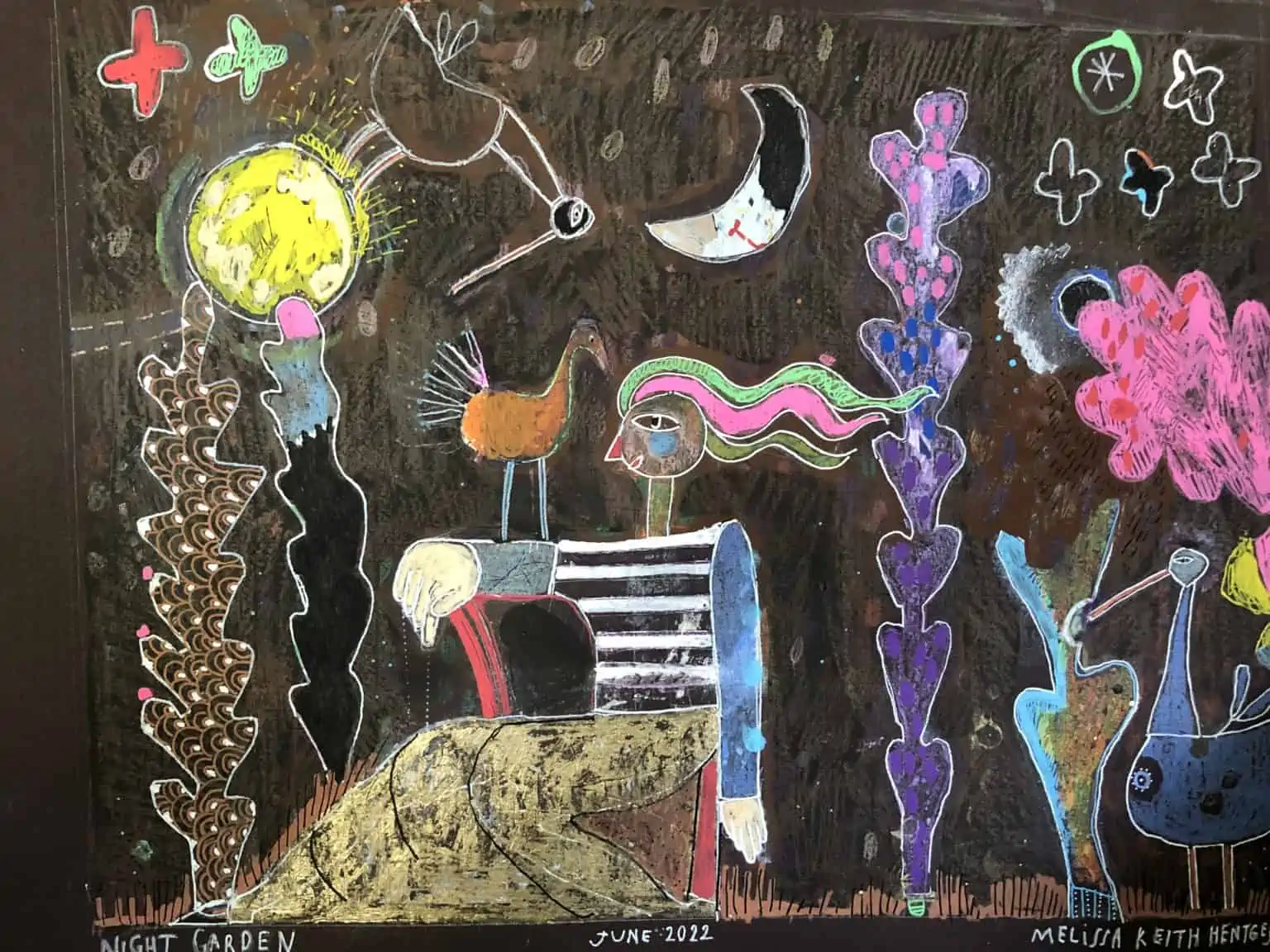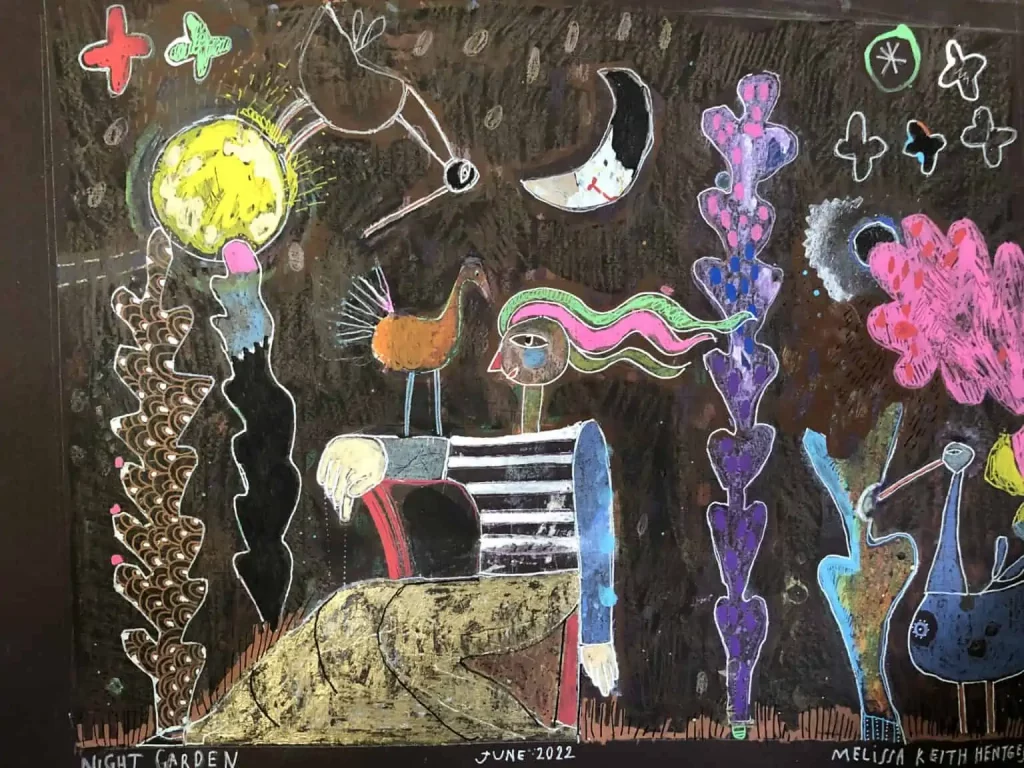 Wild Suburbia by Andrea Cybyk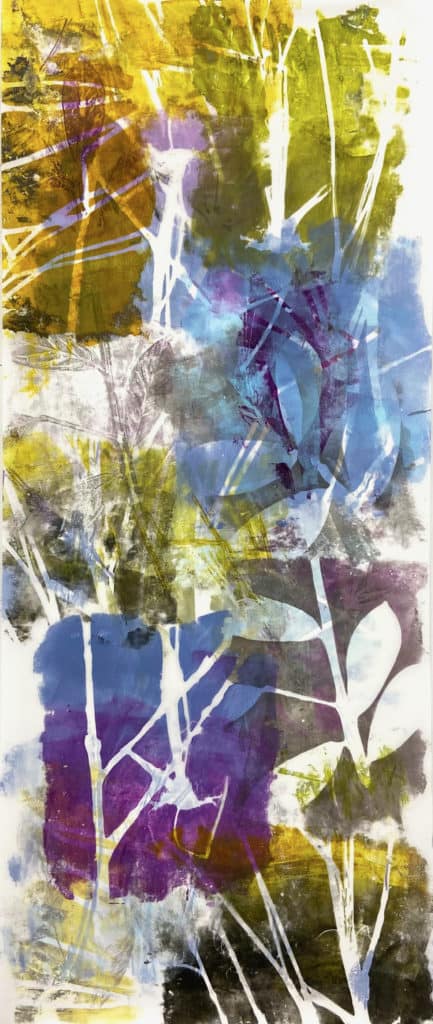 Andrea Cybyk, our August solo artist, finds beauty in the scourge of gardeners everywhere: common weeds. Wild Suburbia celebrates these botanical outcasts—from the petite and humble to the huge and invasive—that thrive in sidewalk cracks, abandoned fields, gravelly roadsides, and other forgotten spaces. In Cybyk's colorful artworks—a combination of painting and printmaking—these uninvited garden guests appear wondrous.
Cybyk will be in conversation about Wild Suburbia and her artistry on Sunday, August 21, from 2–3 pm. RSVP here.
Color + Form = Blackstraction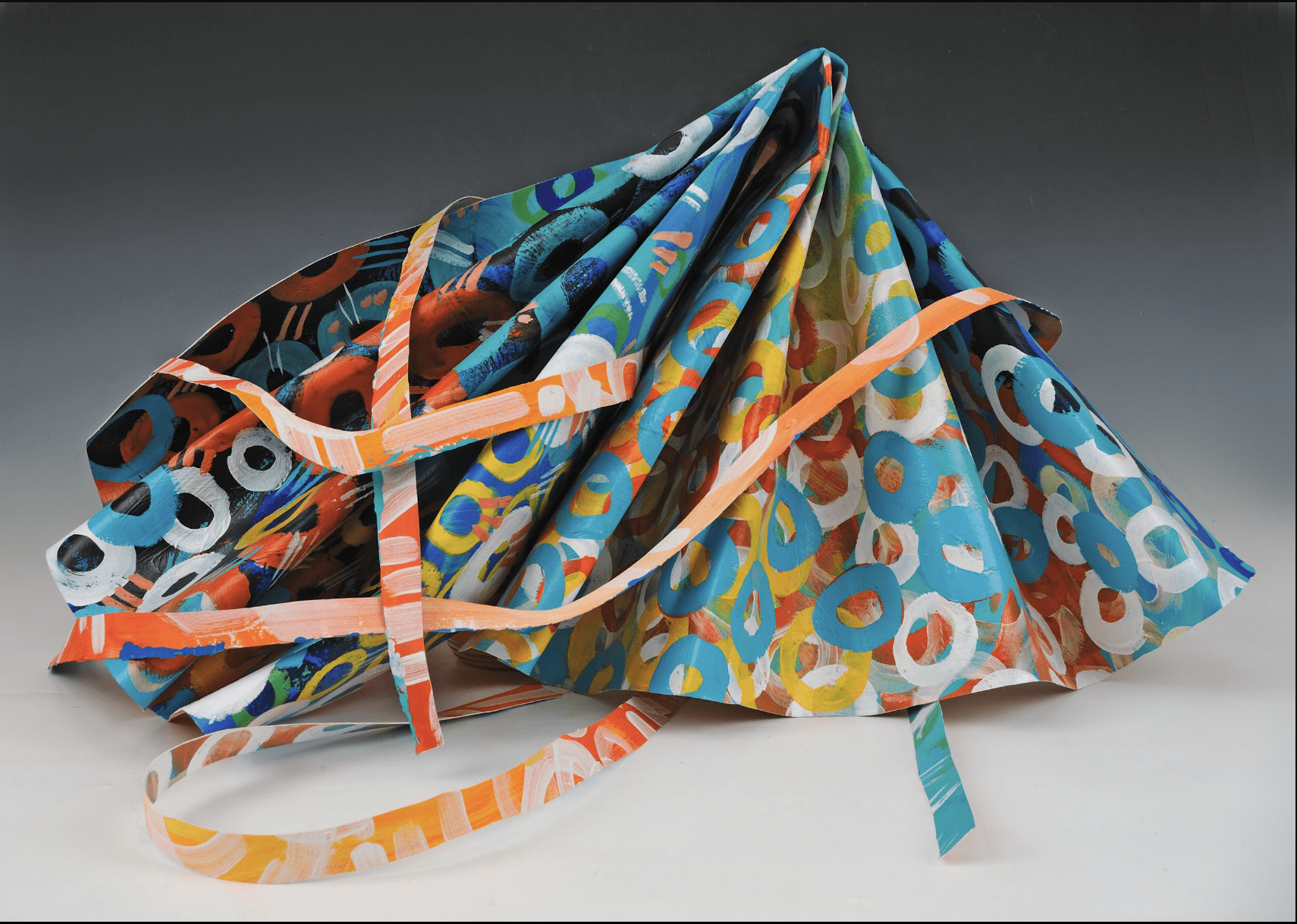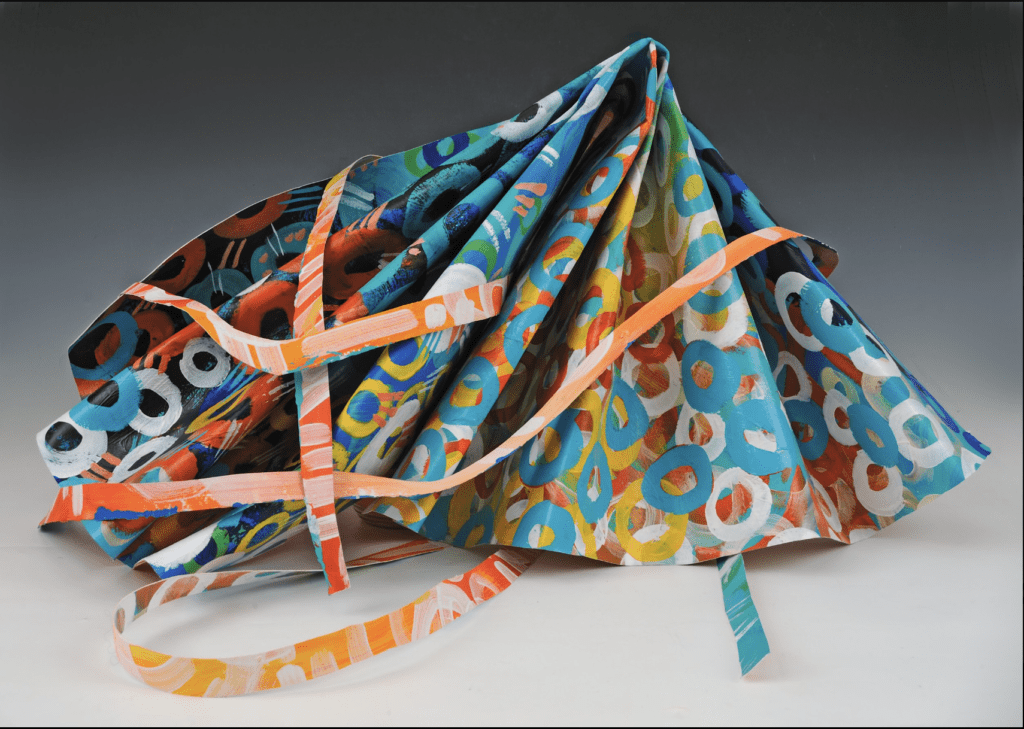 Honfleur Gallery presents Color + Form + Blackstraction, a group exhibition by Claudia Gibson Hunter, Gail Shaw-Clemons, Adjoa J. Burrows, and Sheila Crider of the D.C.-based artist collective Woman of an Undetermined Age. In their works, surface, form, structure, image and material are employed through painting, printmaking and sculpture in an improvisation of process and experience that pushes the boundaries of each discipline. It opens Saturday, August 20, and is on view through September 24 at Honfleur Gallery, 1241 Good Hope Drive, SE. There will be an artist talk Saturday, September 17 from 2–4 pm.
Velocity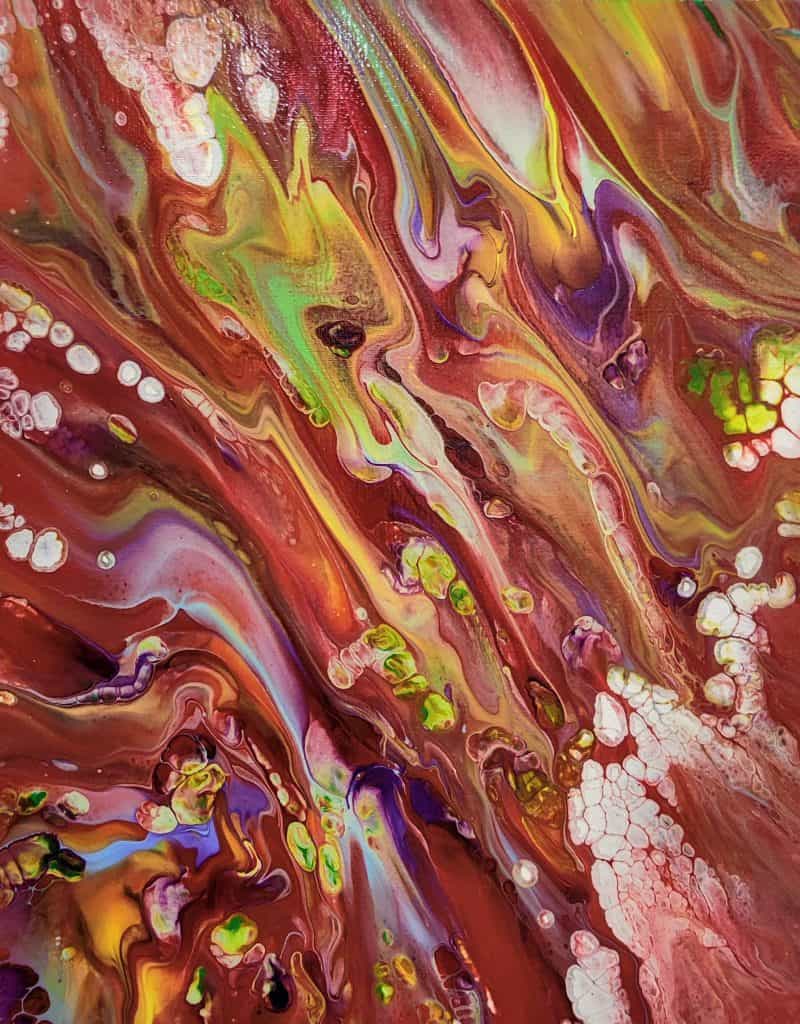 The Torpedo Factory Artists Association's Van Landingham Gallery presents Velocity, a juried membership show featuring artworks by Beverly Ryan, Joyce Zipperer, Samantha Shelton, Guido Zanni, Tom Kelly, Eileen O'Brien, Jennifer Brewer Stone, and Rebecca McNeely. Additionally the gallery is offering small gifts, art cards, and jewelry. Velocity is on view through August 31 in Gallery 311 at the Torpedo Factory Art Center, 105 N. Union Street, Alexandria, VA.
via: Color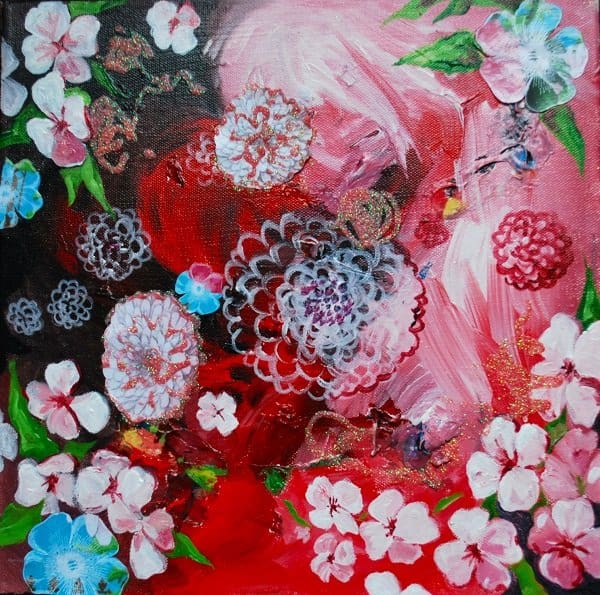 In celebration of the spectrum of hues this season brings us, via: COLOR, presents works by three Montgomery County, Maryland-based artists who employ color and textural vistas to elicit resonant connections with their viewers. Featuring artworks by Roslyn Cambridge, Julee Dickerson-Thompson, and Marta Lopez Teigeiro, this exhibition explores color as a method of expression and a means for deep engagement. via: Color is  on view at Betty Mae Kramer Gallery & Music Room through October 15, 801 Elsworth Drive, Silver Spring, MD. 
Enjoy the weekend!