Welcome to Artful Weekend
-our listing of area art exhibits and events-
This weekend: Patterns and Working on the Railroad by Raymond Burns at the League; What's Going On? opens the new Rubell Museum DC; Kinship at the National Portrait Gallery; and Embracing the Storm/Mixed Media Paintings by Gavin Sewell at Zenith Gallery.
Patterns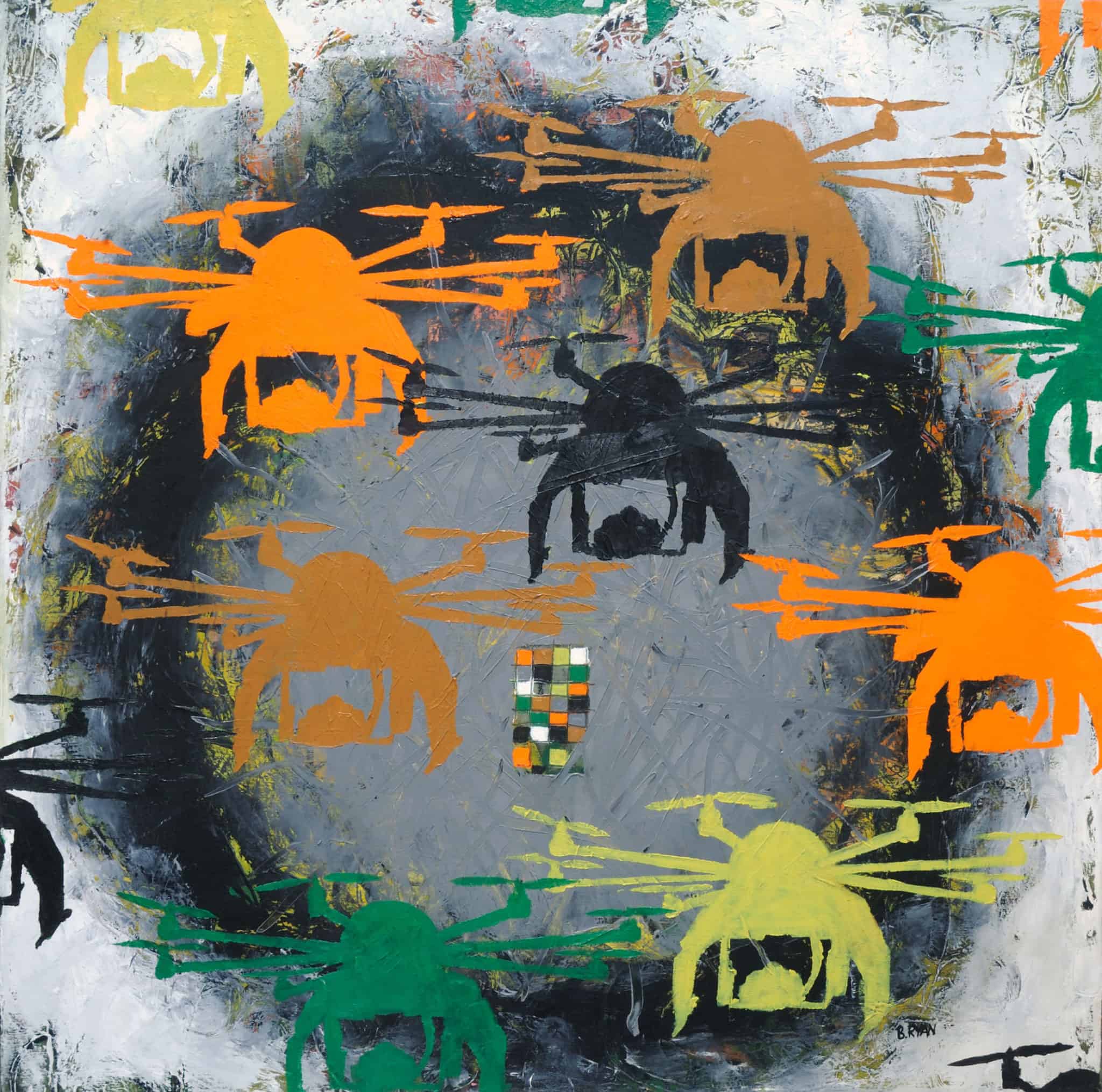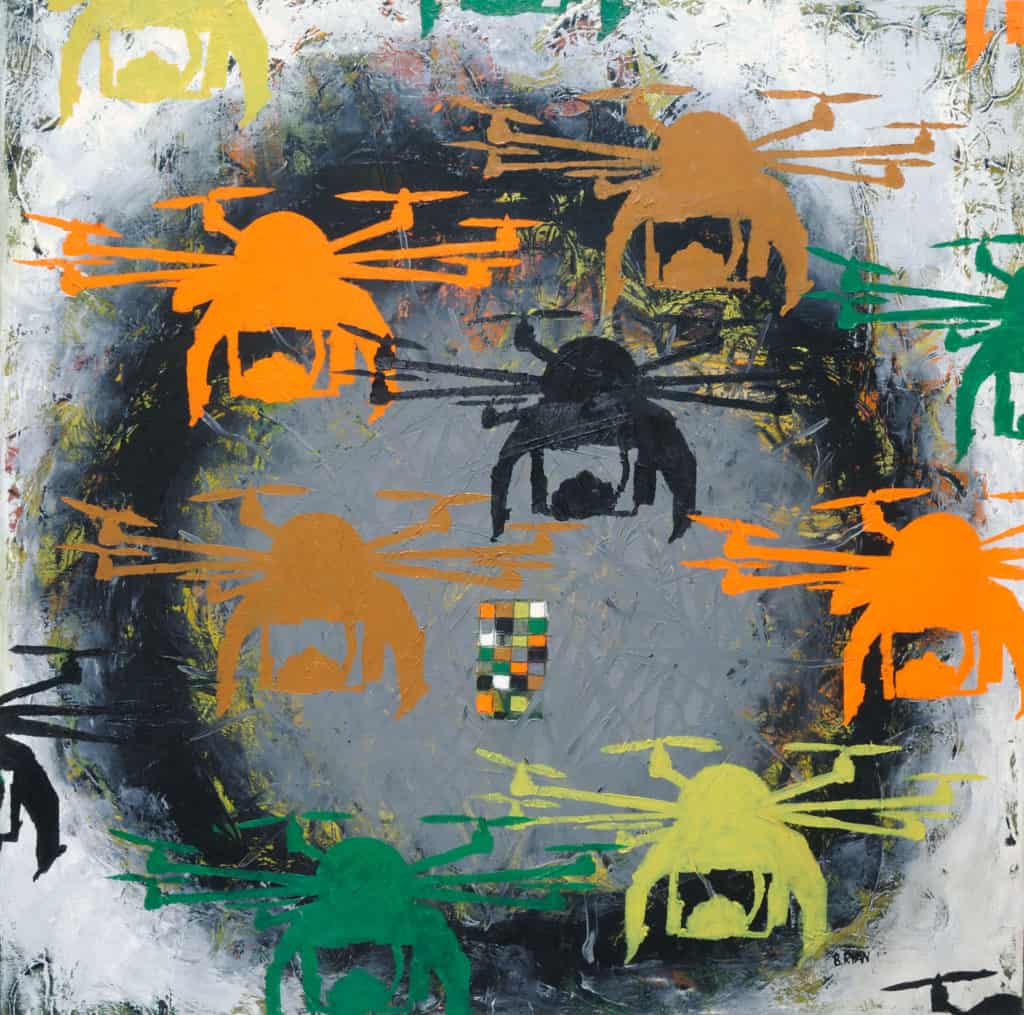 Patterns are all around us whether they are found in nature—think of grooves on tree bark or the veins in a leaf—or things in manmade environments like scaffolding, window pains, or the bricks on a building. Patterns can also refer to a repetitive process. All of these are explored in Patterns, our October 2022 Themed Exhibit.
"There's just something inherently satisfying about looking at patterns," says The Art League Gallery Director Haven Ashley who conceptualized the theme. "It just kinda scratches something in your brain." Patterns is comprised of 91 artworks in mediums ranging from acrylic and oil paintings to photography and mixed media. It was juried by New York-based painter Cecelia André, and is on view through November 6.
Working on the Railroad by Raymond Burns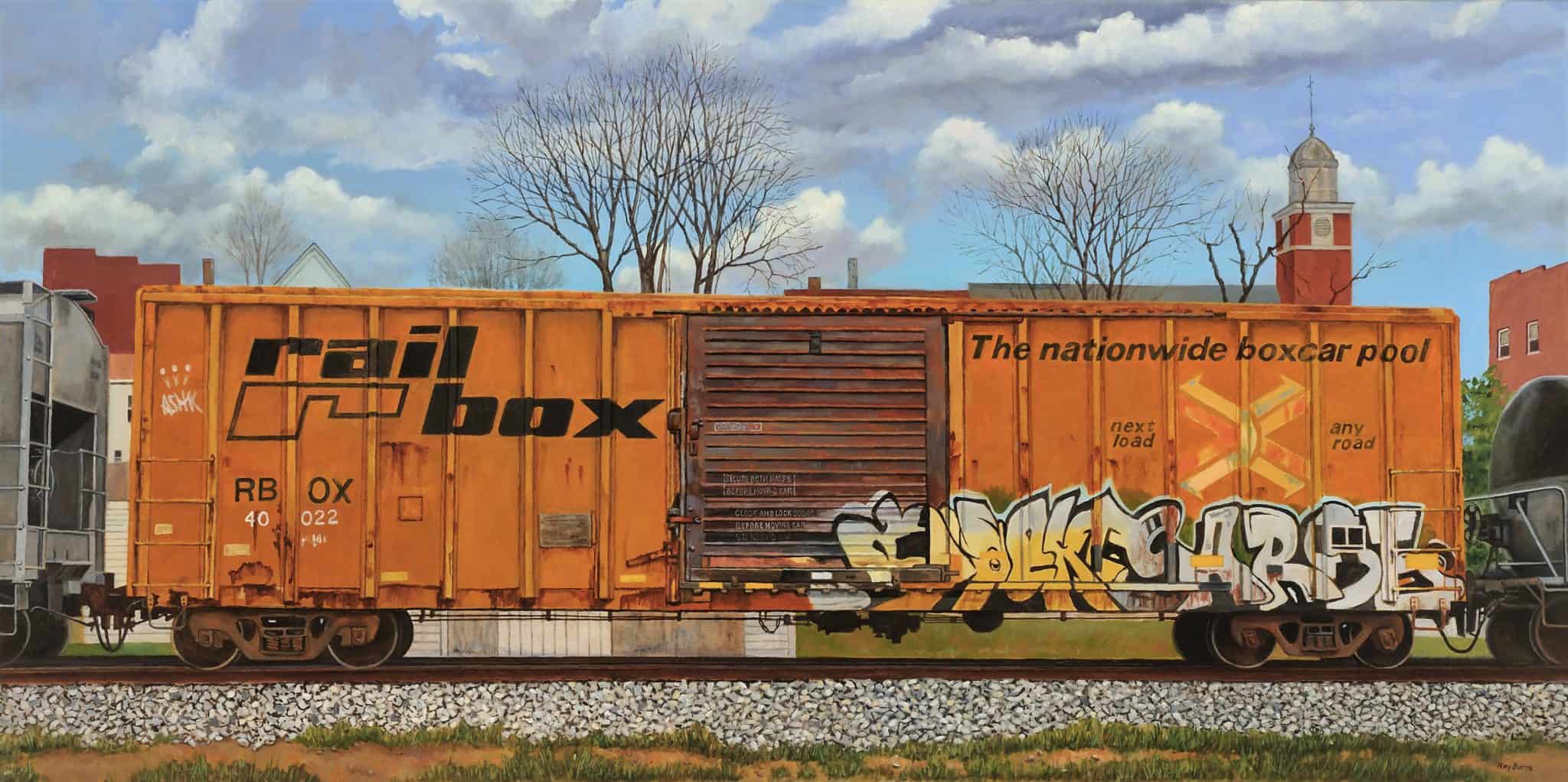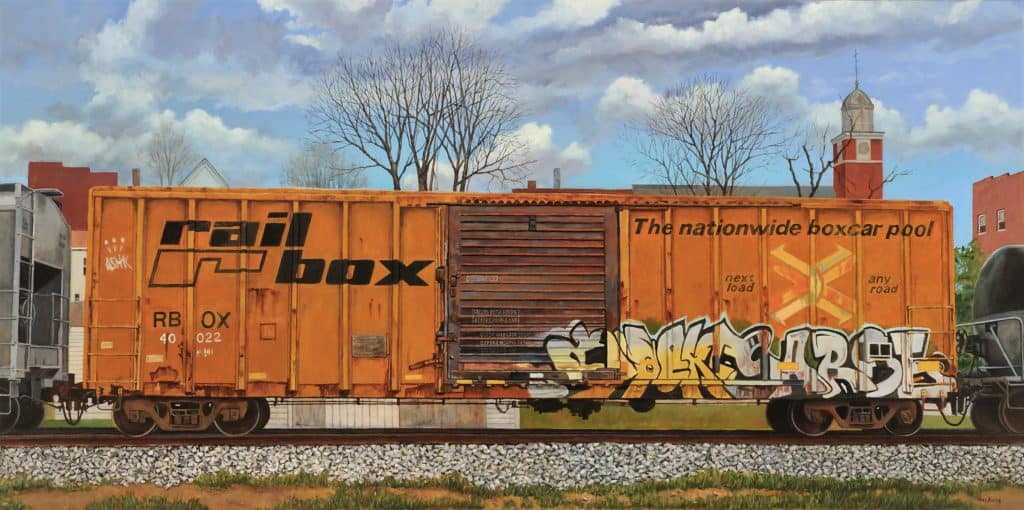 In his solo exhibit Working on the Railroad, oil painter Raymond Burns showcases the rugged character of the railroad in lush detail and rich color, highlighting the unique weather-worn patina of aging locomotives. Working on the Railroad is on view through November 6.
What's Going On?/ Rubell Museum DC Opening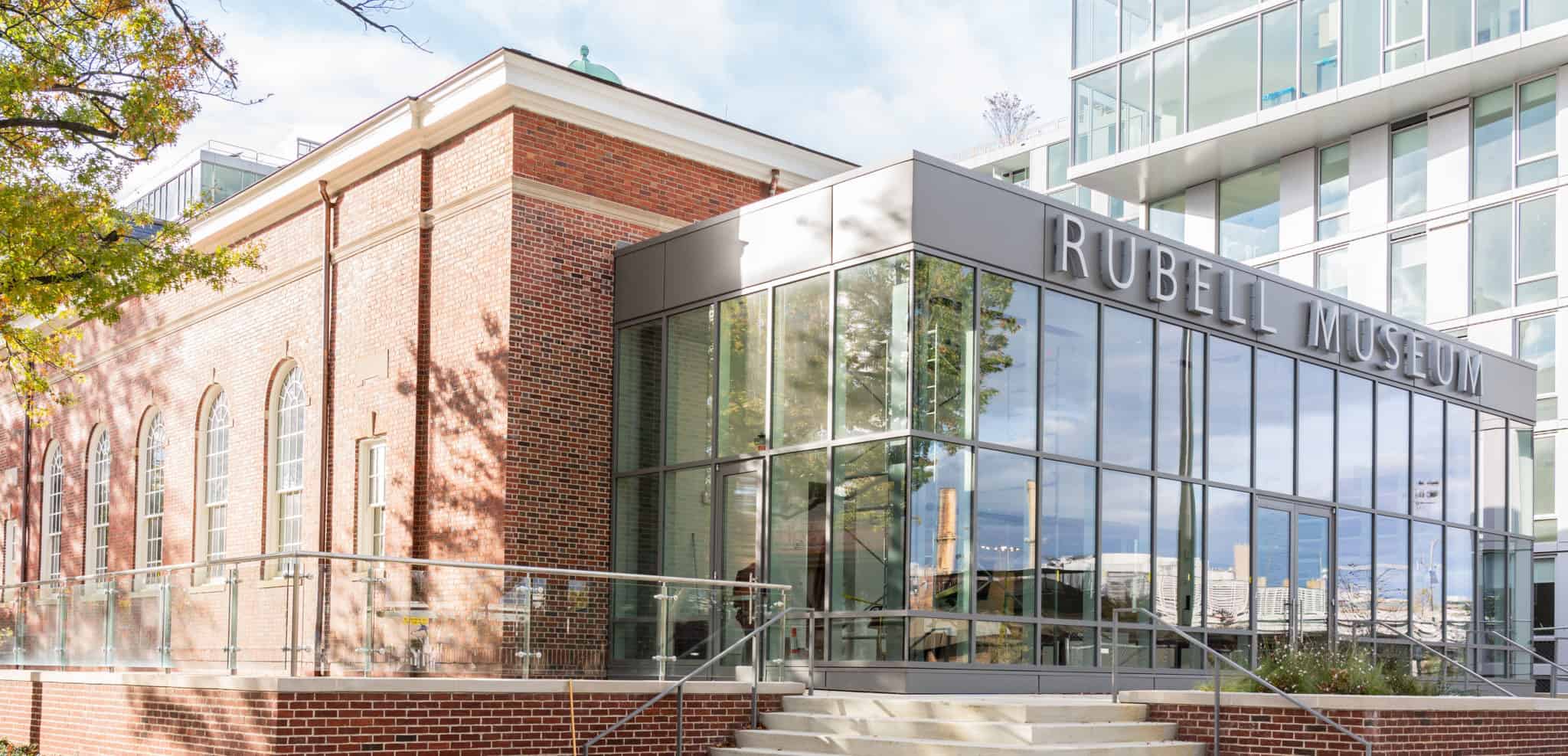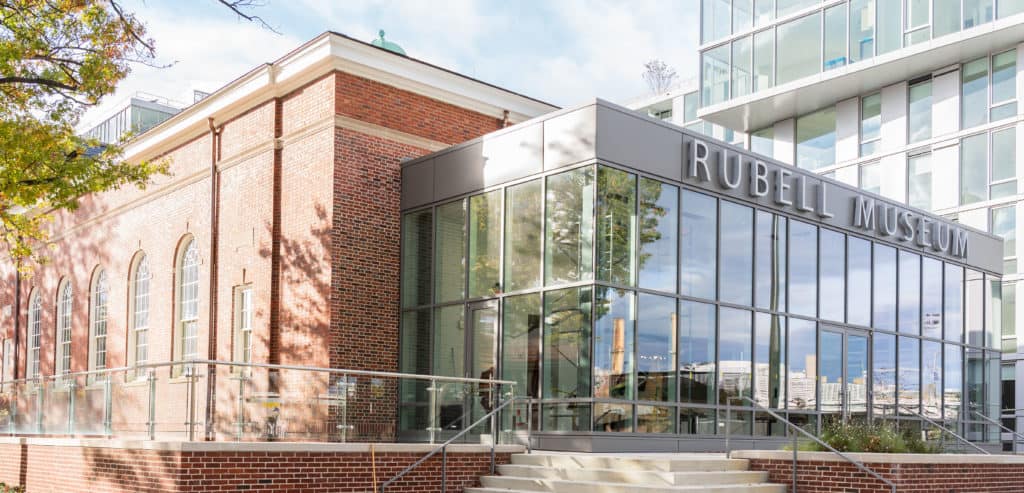 The much anticipated Rubell Museum DC opens to the public Saturday, October 29! Located in the former Randall Junior High School, a historically Black public school in Southwest,D.C., the museum is dedicated exclusively to contemporary art and will feature prominent artists from around the world.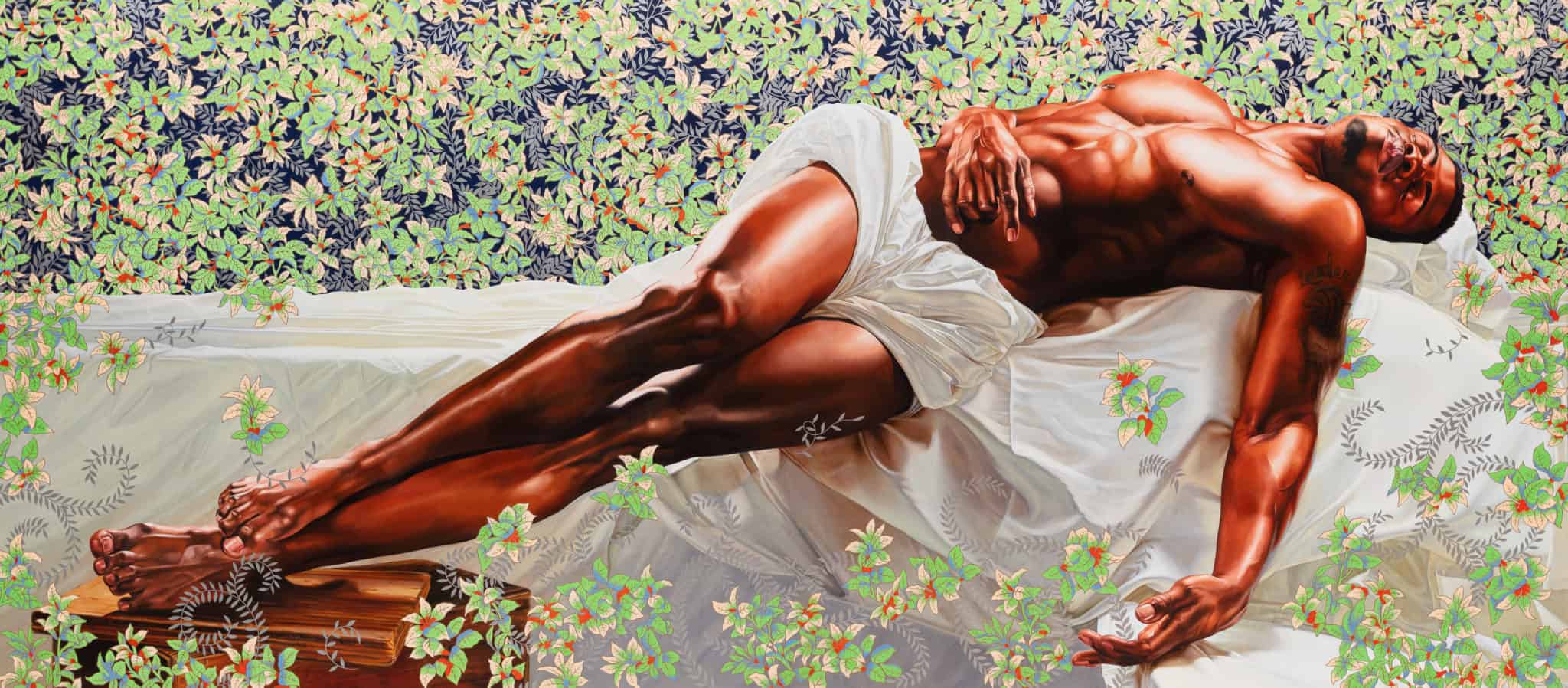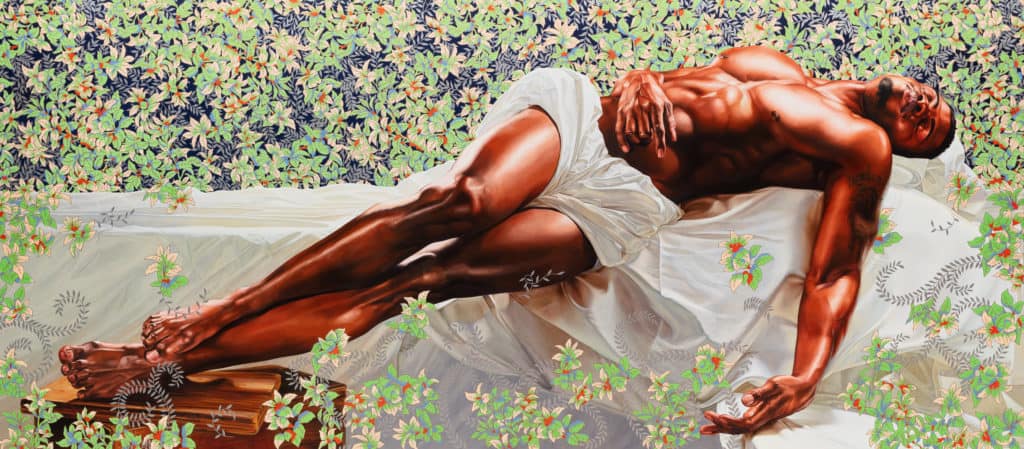 What's Going On draws its title from the groundbreaking 1971 album by Randall Junior High School alumnus Marvin Gaye that spoke to the social and political issues of that era. The exhibit brings together more than 190 works by 37 artists—Mickalene Thomas, John Waters, Carrie Mae Weems, Kehinde Wiley and Keith Haring to name a few—whose works speak to pressing social and political issues of today. What's Going On is on view through 2023; 65 I Street SW.
Kinship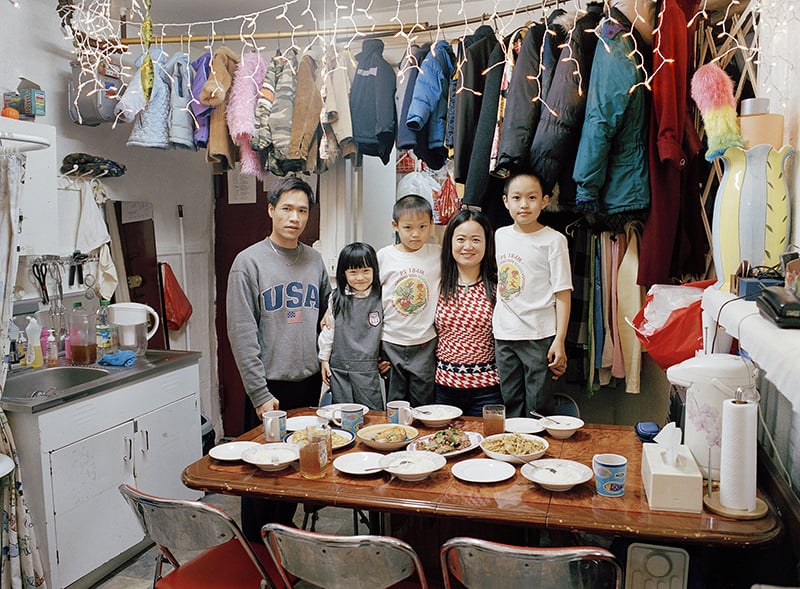 Kinship, at the national Portrait Gallery, features the work of eight contemporary artists who illuminate the complexities of our closest interpersonal relationships through portraiture. Njideka Akunyili Crosby, Ruth Leonela Buentello, Jess T. Dugan, LaToya Ruby Frazier, Jessica Todd Harper, Thomas Holton, Sedrick Huckaby, and Anna Tsouhlarakis poignantly visualize the nuances of this theme within and outside of family units. Through painting, photography, sculpture, and performance, the artists reveal how kinship, by its very nature, embraces contradictions. They also highlight the crucial role that storytelling and memories have in connecting different generations, encompassing both the living and the dead. Kinship is on view through January 7; 8th and G Streets NW.
Embracing the Storm/ Mixed Media Paintings by Gavin Sewell


Mixed-media artist Gavin Sewell's contemplative, large-scale collages and intricate wall-sculptures often explore themes of history and time, and can be seen as contemporary takes on mandalas, icons, memory gardens, or totem poles—thought provoking objects in which viewers may find reflective calm or personal insight in the face of deep complexity. See twenty-one of these meticulously crafted works in Embracing the Storm, opening Friday, October 28, at Zenith Gallery. Meet Sewell at the opening day reception from 4–8 p.m., and a second one on Saturday, October 29, from 2–6 p.m. Embracing the Storm is on view through November 26 at 1429 Iris Street NW, and online here.
Enjoy the weekend!