Welcome to Artful Weekend
-our listing of area art exhibits and events-
This weekend: May Open Exhibit and Summer Garden by Keith Parks at the League; Gathering by Chris Malone at 355 POD Space Gallery; All Member Show L–Z at Falls Church Arts; and Robert Houle: Red is Beautiful at the National Museum of the American Indian.
May Open Exhibit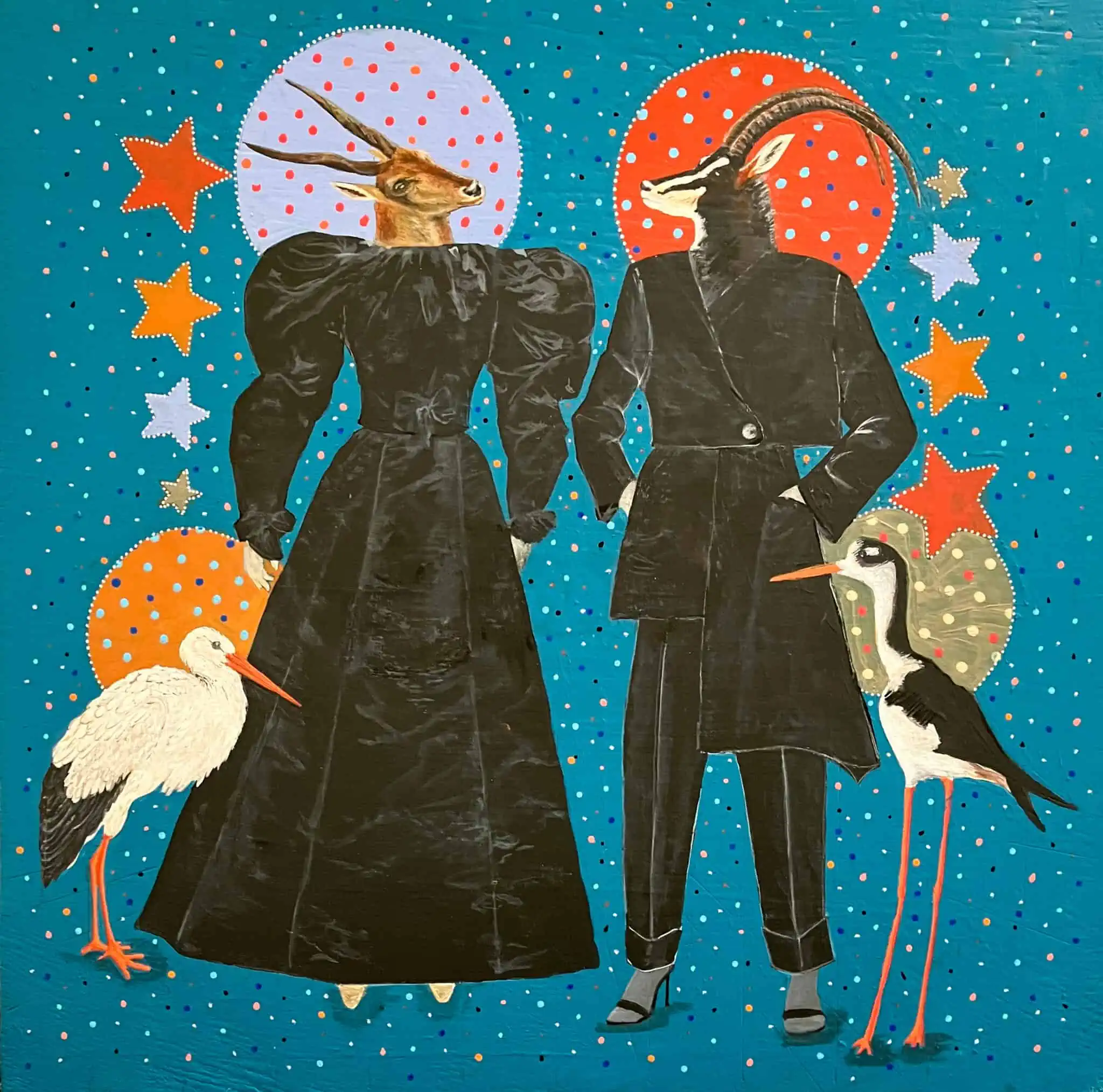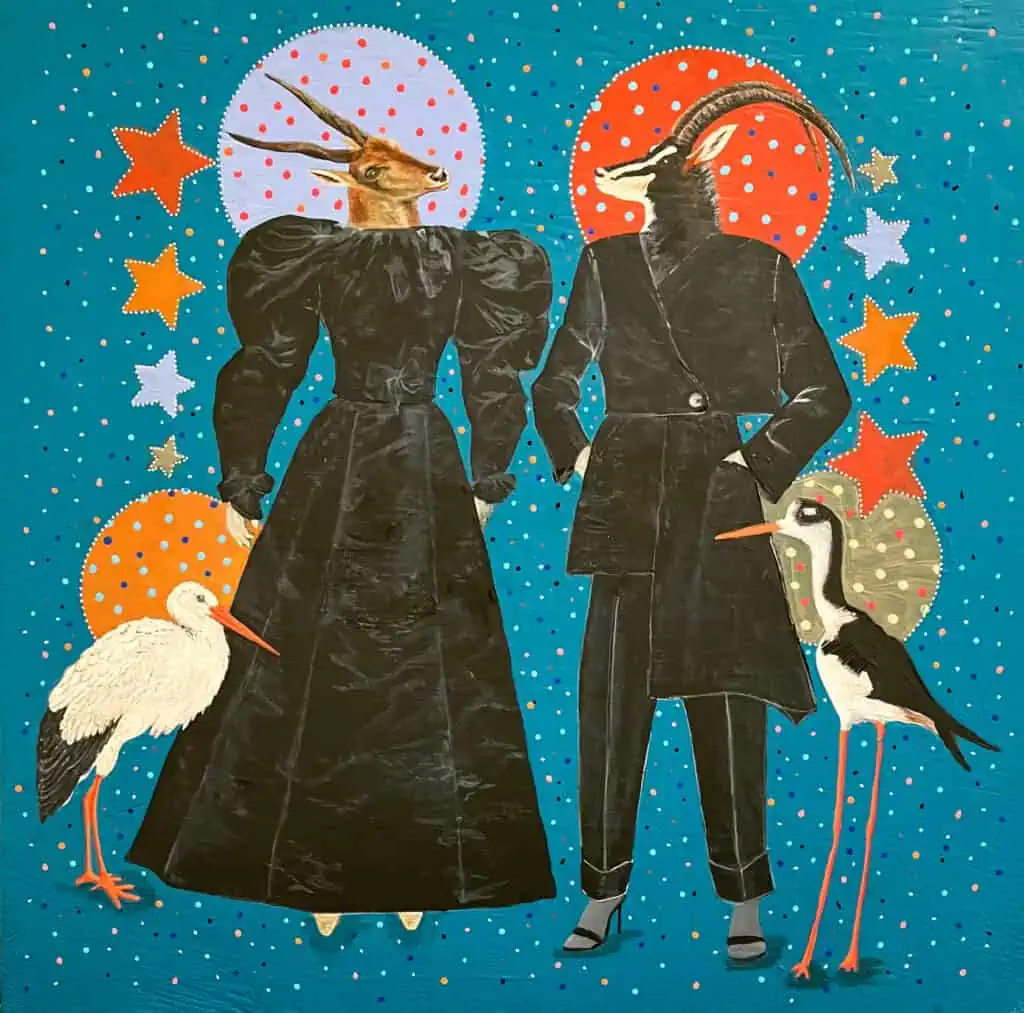 Diverse artworks by member artists are the feature of Open Exhibits at The Art League. Seventy-nine pieces—painting, drawing, photography, mixed media, sculpture, and more—are on view at this month's show. It was juried by multimedia artist Corin Hewitt. The May Open Exhibit is on view through June 4.
Summer Garden by Keith Parks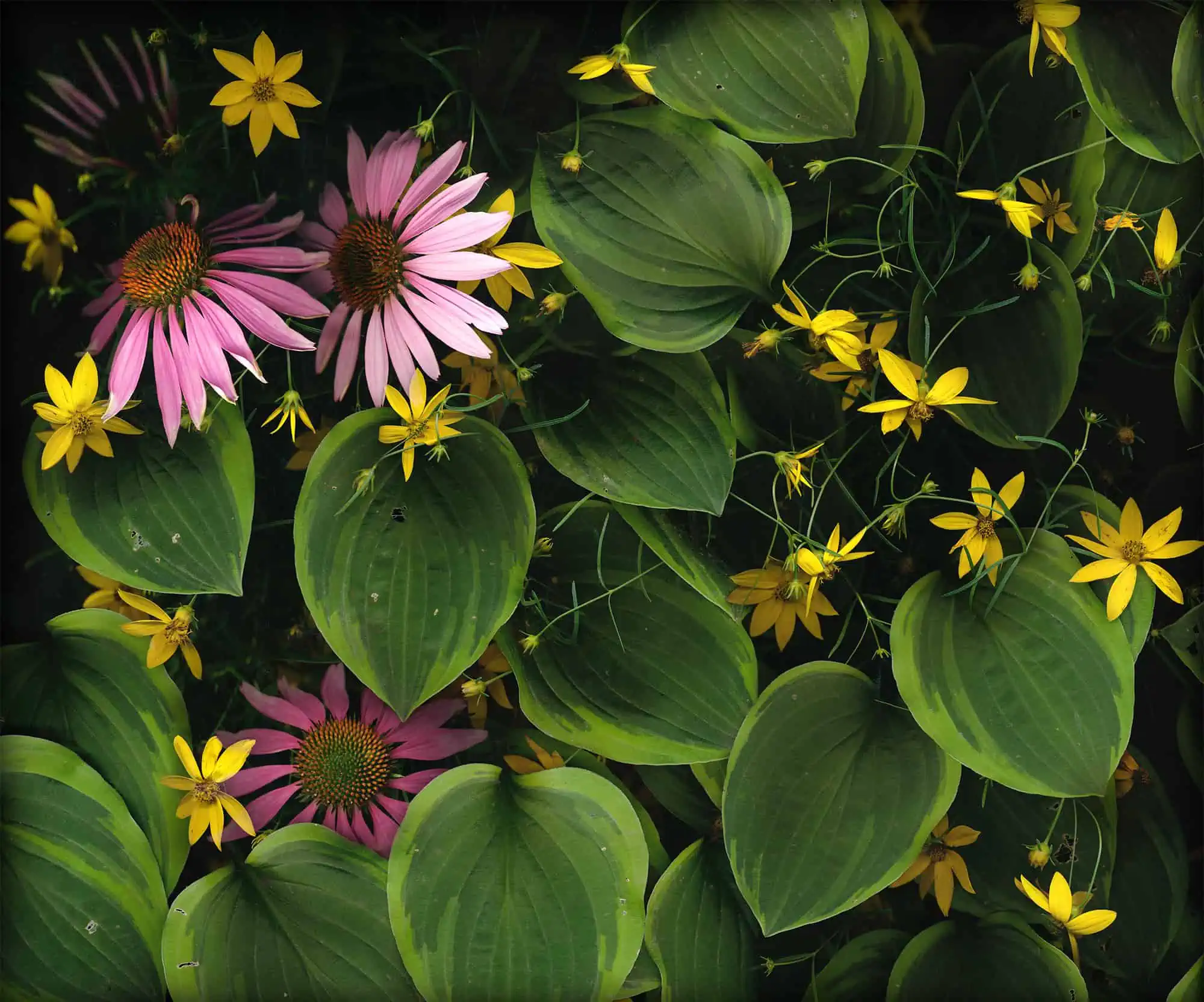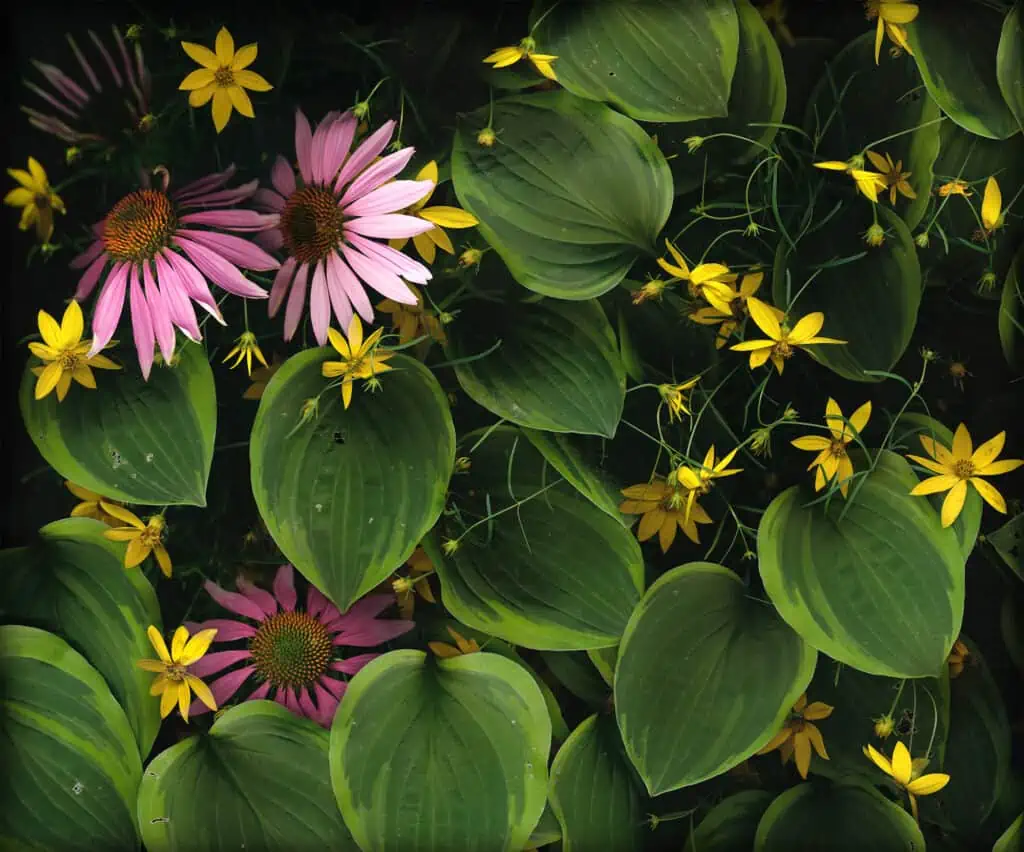 Photographer Keith Parks' fascination with the lush plant life growing around his Virginia home is is the inspiration for his solo exhibit Summer Garden: A Californian's view of a Virginia Garden. His series of stunning photographs, taken in situ then arranged digitally, reveal the brilliance of the flora and foliage he so admires. It is on view through June 4.
Chris Malone: GATHERING
"When I am creating my work, I have exotic fabric, beads, and feathers on a table in front of me and I let the universe (spirit) guide me in what to do with it," says League member artist and instructor Chris Malone, whose recent work has evolved from representative doll making to metaphysical figurative sculptures. VisArts, in partnership with Morguard North American Residential REIT, presents GATHERING, an exhibition of Malone's mixed media ceramic works at their 355 POD Space Gallery. It is viewable 24/7 from the sidewalk and street at 355 Hungerford Drive in Rockville, MD. Join VisArts for an opening reception and artist talks for GATHERING and other exhibits on Friday, June 23, 7 – 9 p.m. at their main building, 155 Gibbs Street, Rockville, MD.
Falls Church Arts All Member Show L–Z
This All Member Show features the work of emerging and established member artists from Falls Church Arts and encompasses an extensive range of media from the more traditional watercolor, acrylic, mixed media, pastel, fused glass, oil, photography, and sculpture to a wide variety of mixed media and printing techniques. The second part of this extensive exhibit includes works by eighty-eight artists with last names from L-Z, on view through July 25. Come for the opening reception Saturday, May 26, 7 – 9 p.m.; 700-B. West Broad Street, Falls Church, VA.
Robert Houle: Red is Beautiful
For Robert Houle (Saulteaux Anishinaabe, Sandy Bay First Nation, b. 1947), color is powerful, expressive, and lies at the foundation of his artistic practice. The spiritual power of ancient Indigenous knowledge not only endures, but also is essential to his creation of contemporary art. He works at the nexus of Western and Indigenous artistic traditions, whether he pierces the canvas with porcupine quills, reworks a grand history painting from an Indigenous perspective, or reconceives what is sacred while acknowledging his ancestors. In this way, Houle constructs a transcultural path forward with color, light, and gesture, grounded in Indigenous sovereignty. Red Is Beautiful, at the National Museum of the American Indian, the first major retrospective of his work, celebrates more than fifty years of this singular artist's remarkable career. It's on view through June 2; Fourth Street & Independence Avenue SW, Washington D.C.
Enjoy the (long) weekend!