Welcome to Artful Weekend
-our listing of area art exhibits and events-
This weekend: June Landscape Exhibit and Dimensions Sculpture Exhibit at the League; Everyday Every Day at Artist & Makers Studio; Smithsonian Folklife Festival on the National Mall; Hues at the Torpedo Factory's Van Landingham Gallery; and the July Opening Reception & 1st Friday Art Walk at IA&A at Hillyer.
.
June Landscape Exhibit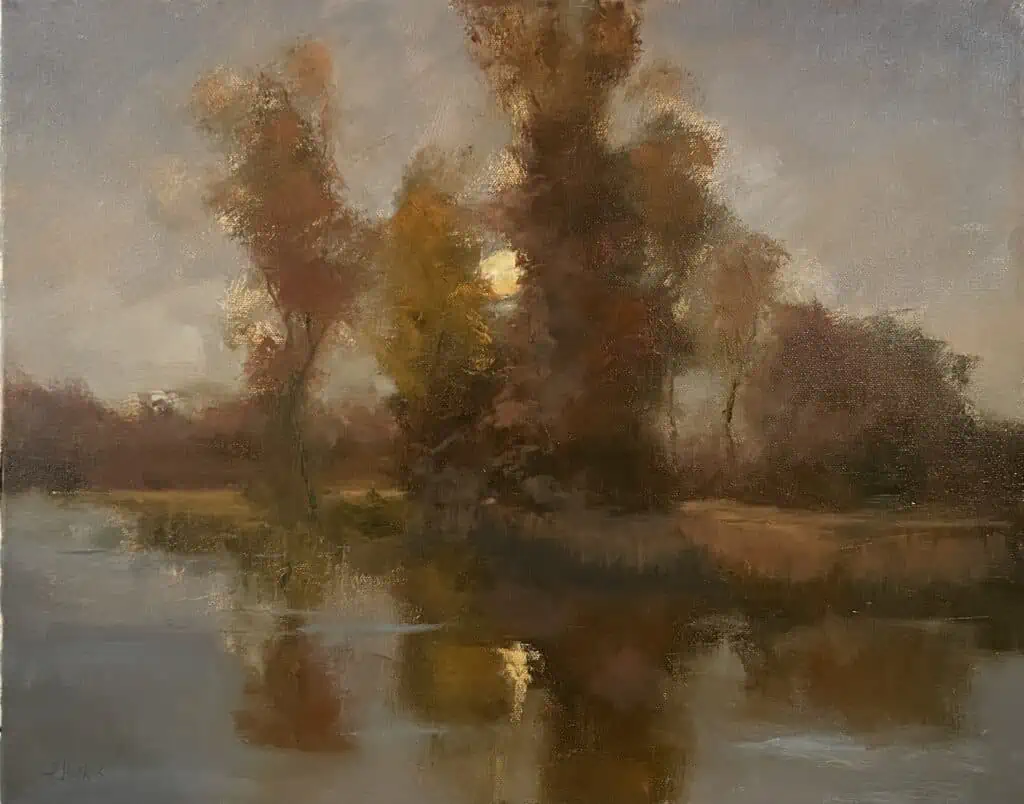 For our annual Landscape Exhibit we invited League artists to submit works that capture a sense of place. Stop by to soak in the diverse and interesting mix of scapes—pastoral scenes, urban vistas, and maritime views. This year's exhibit comprises 100 artworks, including acrylic and oil paintings, printmaking, ink and pencil drawings, glass sculpture, tile mosaic, quilt-making, mixed media, and photography. It was juried by Frederick Mershimer, a New York-based artist specializing in mezzotint printmaking who celebrates the experience of the city in his works.  The Landscape Exhibit is on view through July 9.
Dimensions Sculpture Exhibit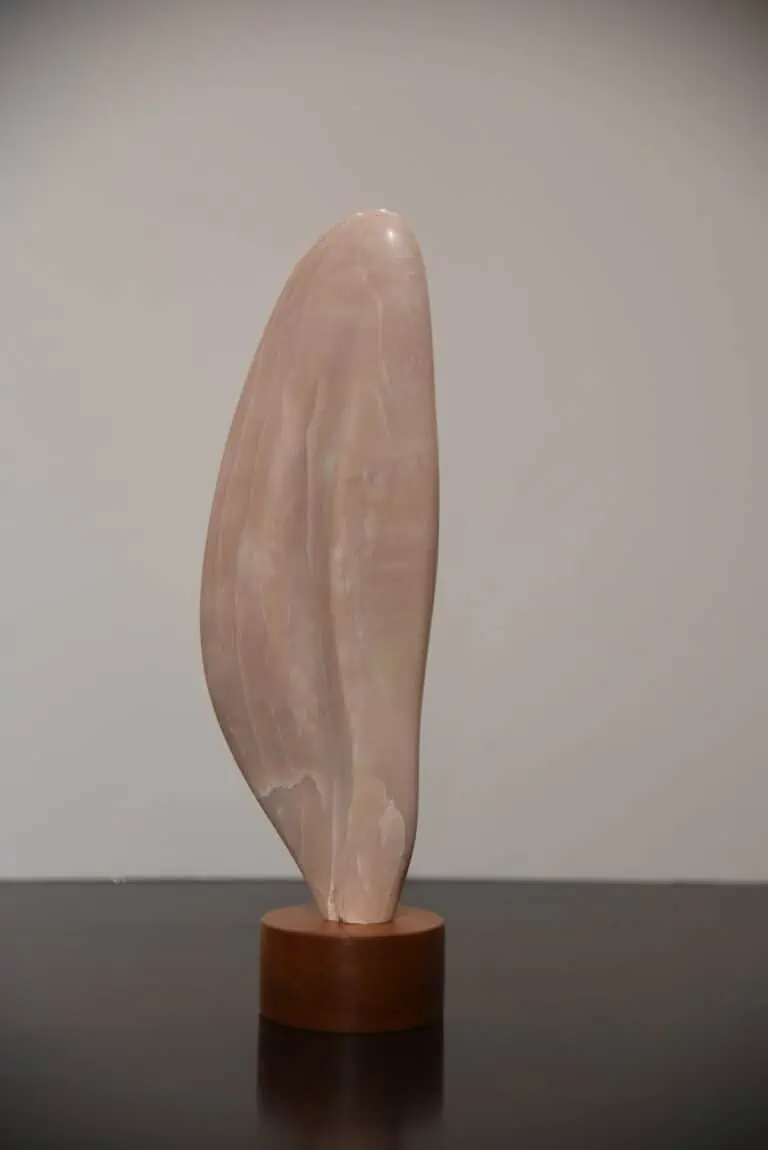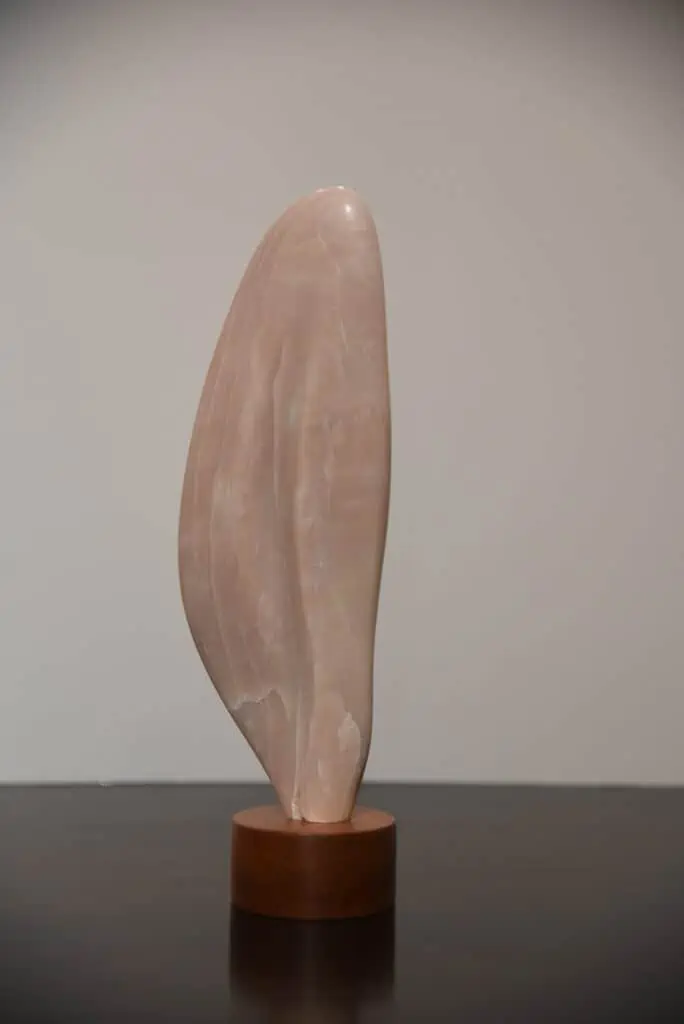 Dimensions showcases three dimensional work from a variety of media including ceramic, stone, wood, glass, metal, mixed media and beyond. This year's exhibit features 18 works by League member artists. It was juried by noted wood sculptor Jim Perry, and is on view through July 9.
Into the Wilderness by Kim A. Richards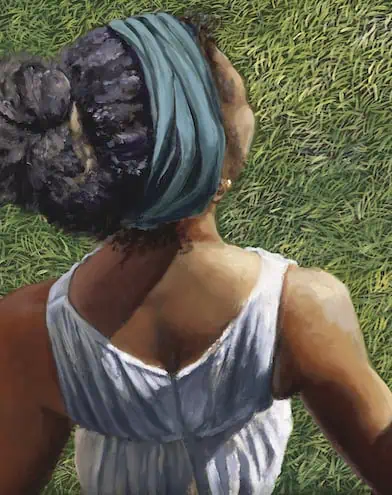 Kim A. Richards' solo exhibit, Into the Wilderness, presents a body of work rich in biblical and allegorical references. Painted in oil and acrylic, her work focuses on the sense of hope and encouragement that defies the feelings of fear, hurt, and discontent experienced throughout the "wilderness journey" of life. Richards hopes her exhibit will "strike a spiritual chord of God's unconditional love with her viewers."
Everyday and Every Day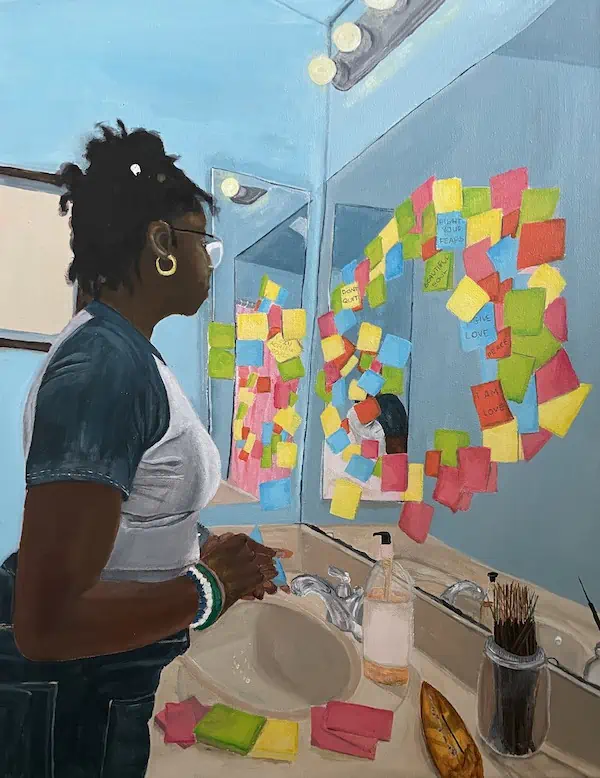 Artists & Makers Studios and Black Artists of DC presents Everyday Every Day, a group exhibition featuring works by Ralston Cyrus, Selena "Noir" Jackson, Gabrielle Moore, and Reshada Pullen-Jireh. Their artworks celebrate everyday Black humanity through portraiture. Meet the artists at the opening reception Friday, July 7, from 5 – 8 pm.  Everyday Every Day is on view through July 26; 11810 Parklawn Drive, Suite 210, Rockville, Maryland.
Smithsonian Folklife Festival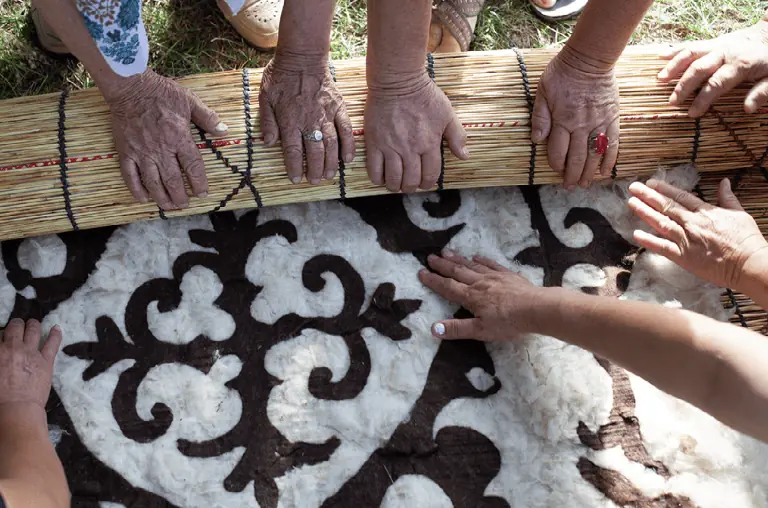 Experience the cultural landscape of the Ozarks during the final three days of this year's Folklife Festival. Most activities take place on the National Mall between 12th and 14th streets. Daytime programs by musicians, dancers, cooks, artisans, storytellers, and others will run from 11 a.m. through 5:30 p.m. On select evenings, special concerts will begin at 6 p.m. Admission to the festival is free and open to the public.
Hues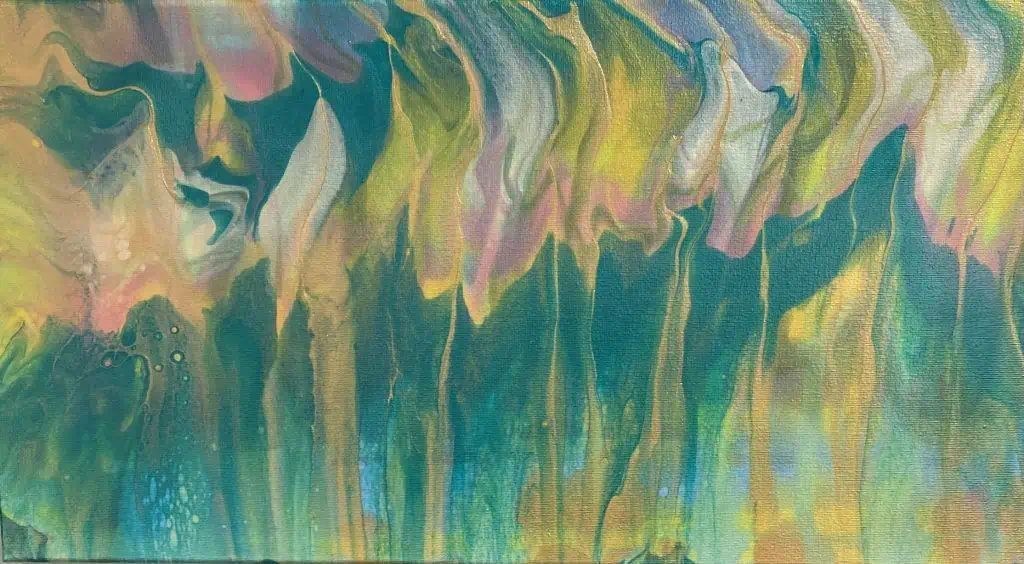 The Torpedo Factory Artists' Association's Van Landingham Gallery presents Hues, a juried membership exhibit featuring artworks that emphasize bold and vibrant colors. Works by Diana Papazian, Samantha Shelton, Guido Zanni, Abol Bahadori, Jon Kandel, Lynn Chadwick, Rebecca McNeely, Gregory Logan Dunn, Eileen O'Brien, and Andrea Cybyk are on view through July 30; Torpedo Factory Art Center, 105 N. Union Street, Alexandria, Virginia.
July Opening Reception & 1st Friday Art Walk at IA&A at Hillyer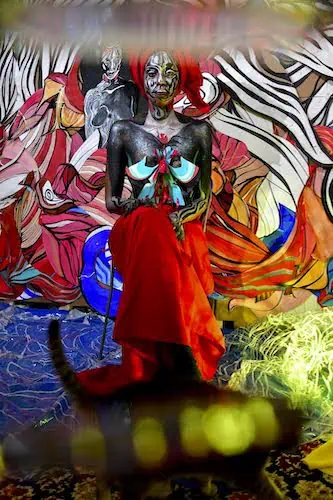 Join IA&A at Hillyer for the opening reception of Newly Selected Artists: Kelley O'Brien, Chris Combs, and Wa PaPo: David Allen Harris and Lyric Prince Harris Friday, July 7, at 6 pm. Meet the artists and mingle with fellow art lovers; 9 Hillyer Court NW, Washington, D.C.
Enjoy the weekend!