Welcome to Artful Weekend
-our listing of area art exhibits and events-
This weekend: emBODY, Tabletop 2023, and Petal Reverie: From Trauma to Beauty by Rashad Ali Muhammad at the League; NOAPS Best of America at Principle Gallery; Obscura by Tinam Valk at Athenaeum Gallery; and Out of the Blue at Gallery Underground.
emBODY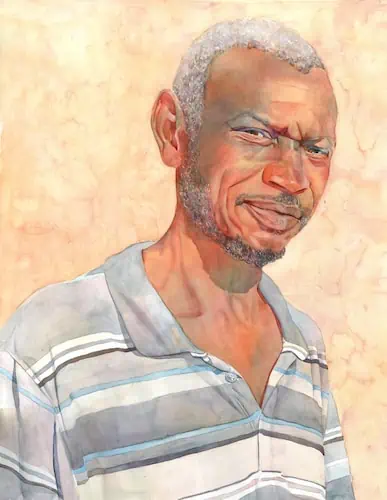 emBODY, our August 2023 member exhibit, presents artwork with an emphasis on the body, face, and gesture. Works are traditional or unexpected interpretations of the portrait genre, from self-portraits to abstract figurative work. It was juried by New York-based ceramicist Ahrong Kim. emBODY is on view through September 3.
Tabletop 2023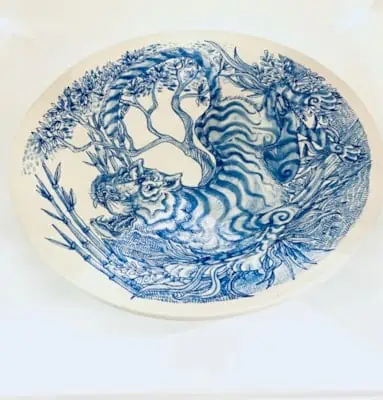 After a three year absence, one of our most popular shows returns! Tabletop 2023 showcases the artistry of various functional wares associated with the table. Mediums include ceramic, metal, fiber, wood, and glass. Tabletop 2023 was juried by master ceramist Lindsay Oesterritter.
Petal Reverie: From Trauma to Beauty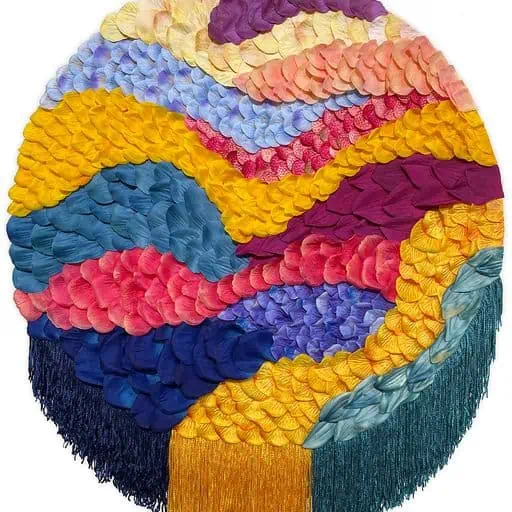 Rashad Ali Muhammad began creating faux flower petal collages during the COVID-19 quarantine. In this series, he dismantles artificial flower arrangements and rearranges the petals to create new, generative patterns. The mediative method of breaking down and rebuilding speaks to our ability to heal from trauma and see the world anew.
NOAPS Best of America
Celebrating its 33rd "Best of America" International Juried Exhibition, the National Oil & Acrylic Painters' Society (NOAPS) invited oil and acrylic painters from all across North America and beyond to apply to their exhibit honoring the best in oil and acrylic painting. Works are on view at Principle Gallery through September 11; 208 King Street, Alexandria, Virginia.
Obscura by Tinam Valk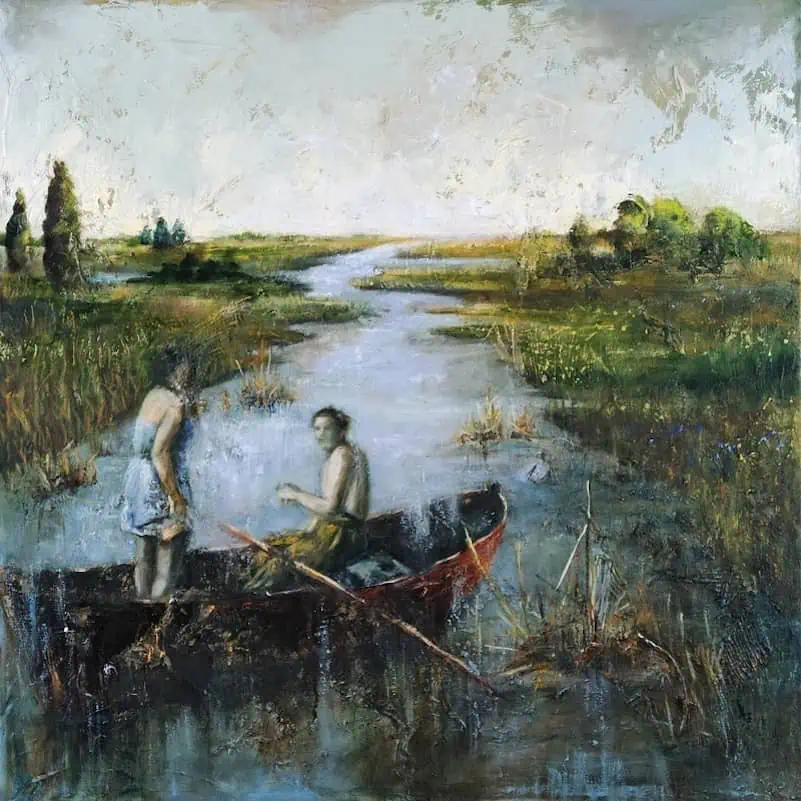 Tinam Valk's work explores the ambiguity of subjects such as oceans, rivers, landscapes, sometimes a combination of land and water, and figures or animals depicted within a land and water environment. Photographs, ranging from 60 to 100 years old in combination with sketches and memory and made-up environments, serve as a source for much of Obscura. It is on view at Athenaeum Gallery through September 3, with an opening reception Sunday, August 13, 4 – 6 pm. 
Out of the Blue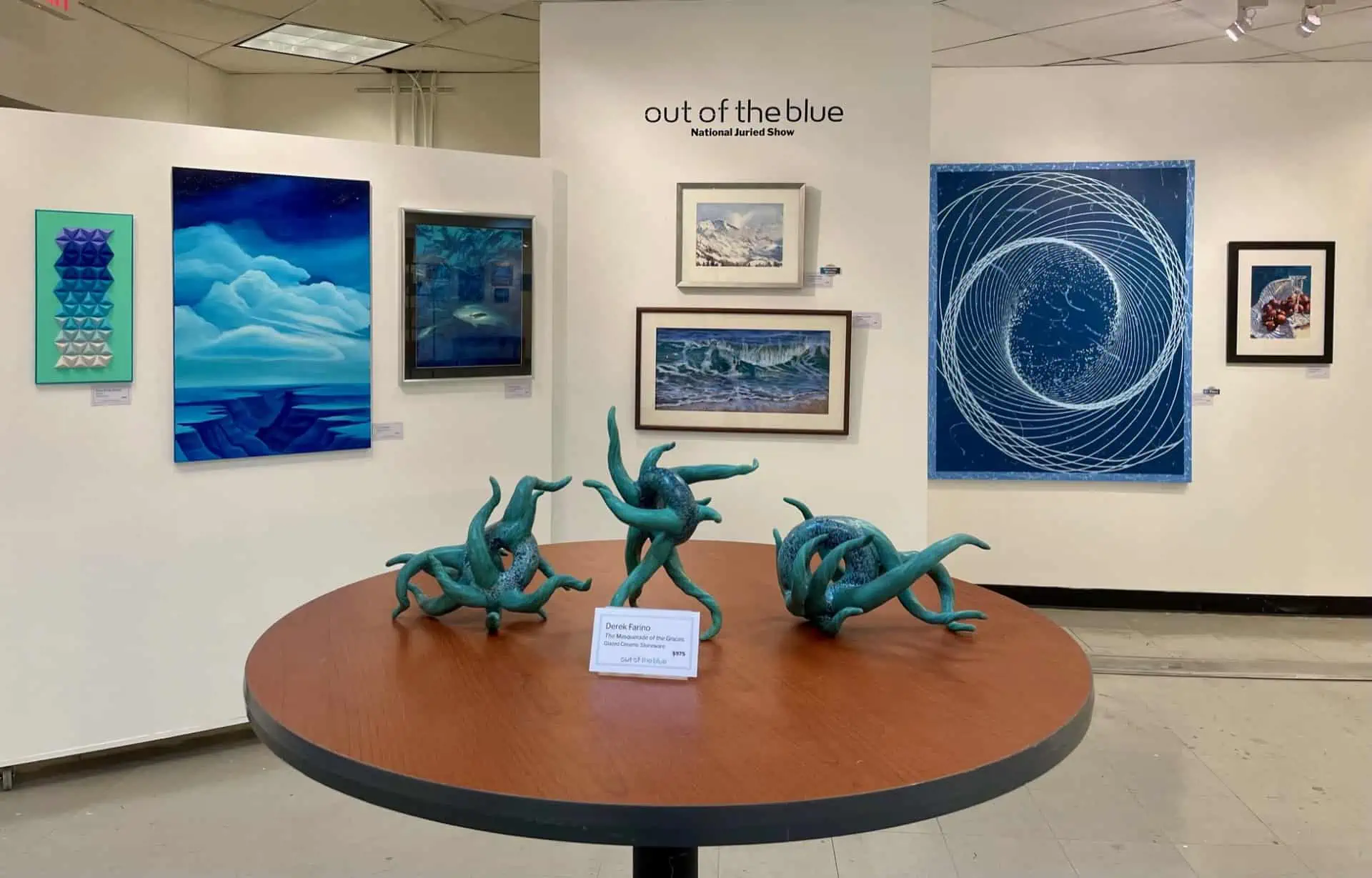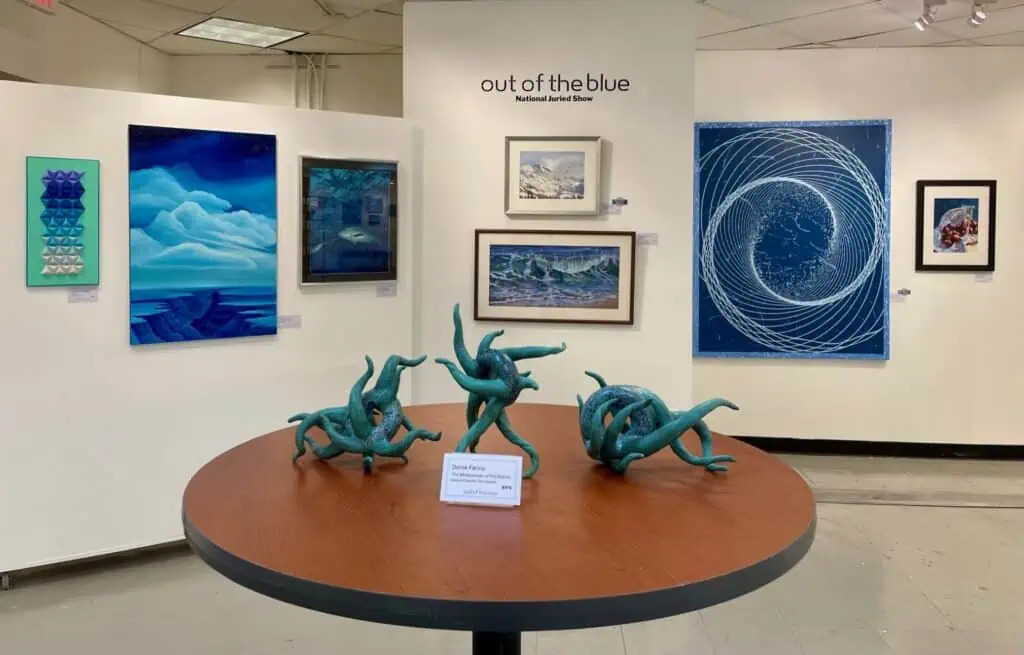 Gallery Underground holds exciting national juried shows twice a year, this summer the show's theme is Out of the Blue. This theme explores ideas ranging from sky or water scenes to depictions of the unexpected, emergence from melancholy times, or even a departure from the color blue. Out of the Blue is on view through August 24; The Shops at 2100 Crystal Drive
(2120-A Crystal Plaza Arcade), Arlington, Virginia.
Enjoy the weekend!