Welcome to Artful Weekend
-our listing of area art exhibits and events-
This weekend: emBODY, Tabletop 2023, and Petal Reverie: From Trauma to Beauty by Rashad Ali Muhammad at the League; The Coming of Middle Age by Zsudayka Nzinga Terrell at Artists & Makers Studio; Truth by Robin Davisson at District Arts; and This Land at Washington Printmakers Gallery.
emBODY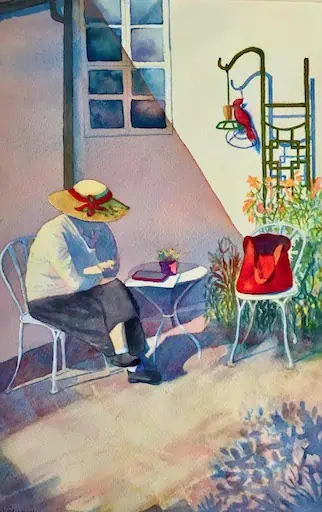 emBODY, our August 2023 member exhibit, presents artwork with an emphasis on the body, face, and gesture. Works are traditional or unexpected interpretations of the portrait genre, from self-portraits to abstract figurative work. It was juried by New York-based ceramicist Ahrong Kim. emBODY is on view through September 3.
Tabletop 2023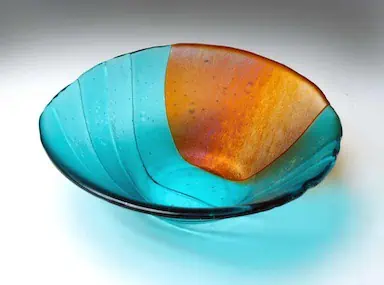 After a three year absence, one of our most popular shows returns! Tabletop 2023 showcases the artistry of various functional wares associated with the table. Mediums include ceramic, metal, fiber, wood, and glass. Tabletop 2023 was juried by master ceramist Lindsay Oesterritter.
Petal Reverie: From Trauma to Beauty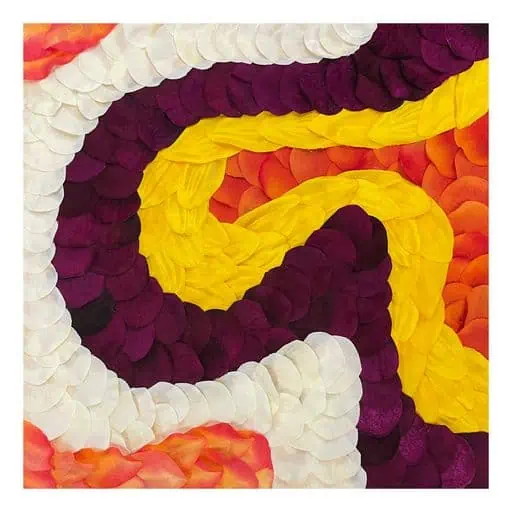 Rashad Ali Muhammad began creating faux flower petal collages during the COVID-19 quarantine. In this series, he dismantles artificial flower arrangements and rearranges the petals to create new, generative patterns. The mediative method of breaking down and rebuilding speaks to our ability to heal from trauma and see the world anew.
The Coming of Middle Age by Zsudayka Nzinga Terrell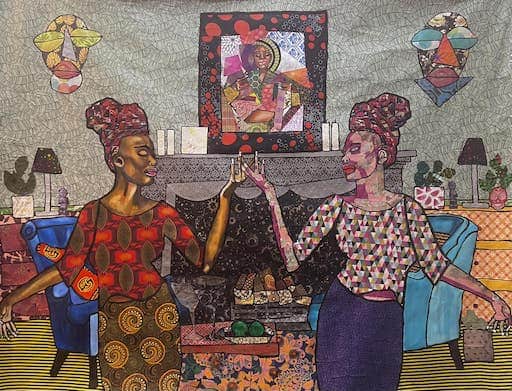 Coming of age has always focused on a protagonist transitioning from teens to early adulthood. The Coming of Middle Age, Zsudayka Nzinga Terrell's solo exhibition at Artists & Makers Studios, challenges viewers to re-engage the aging process as a system of cycles we return to. It is an intimate exploration of the mind of an artist, mother, wife, and Black woman; a glimpse into how she sees herself and the world around her told through the lens of a studio visit. Based on large scale self- portraits taken by Mariah Miranda and Underwood photography, the artist brings us into her studio to show the work behind the stories of the paintings and shares glimpses of things she is thinking about and how it comes out in her work. The Coming of Middle Age is on view through August 23. Join Terrell for an artists talk on Saturday, August 19, from 1 – 3 pm; 11810 Parklawn Drive, Suite 210, Rockville, Maryland.
Truth by Robin Davisson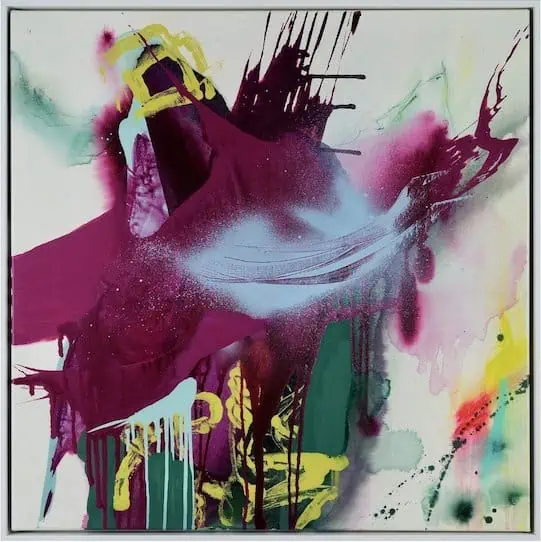 "My process is simultaneously the same as laboratory science and completely different," says artist Dr. Robin Davisson who began her career as a biomedical scientist. "Both in science and art, if you follow the data, it leads to the truth." Davisson's lyrical, process-driven artwork is at the heart of Truth, her solo exhibit at District Arts. Rooted in relentless curiosity and a love for the visceral qualities of the materials themselves, her work seeks to create knowledge in visual form. Truth is on view through August 27; 15 N. Market Street, Frederick, Maryland.
This Land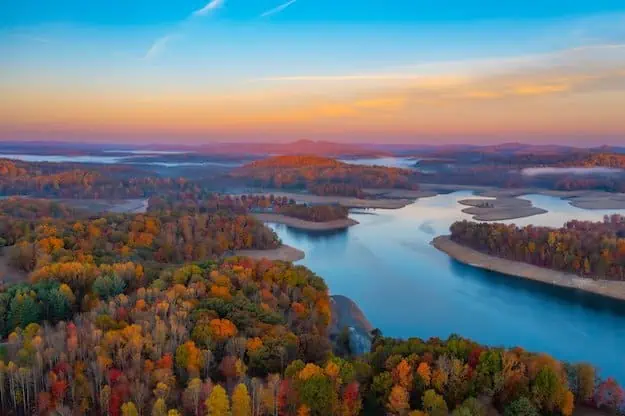 Woody Guthrie's famous song, This Land is Your Land, speaks of this beauty with his iconic words, which Bruce Springsteen once said comprise "the greatest song ever written about America." Composed in 1940, the song has often been described as a patriotic anthem, and its words do glitter across the page. But there is a deeper meaning, one that conjures up thoughts that not all Americans feel the blessings of this land in equal measure. In This Land at Washington Printmakers Gallery, member printmakers and photographers offer their views of Guthrie's ballad, each from a personal perspective. This rich collection of images promises to make you reflect on our country's glory as we look deeper into our souls. This Land is on view through August 27; 1675 Wisconsin Ave. NW, Washington, DC.
Enjoy the weekend!