Welcome to Artful Weekend, our guide to fun and interesting ways to enjoy and engage in art as you shelter-in-place or practice social distancing. 
This weekend: Fiber art with a message, sculptures celebrating sun power, geometrics on exhibit, and more!
August 2020 Open Exhibit and My Body, Shamed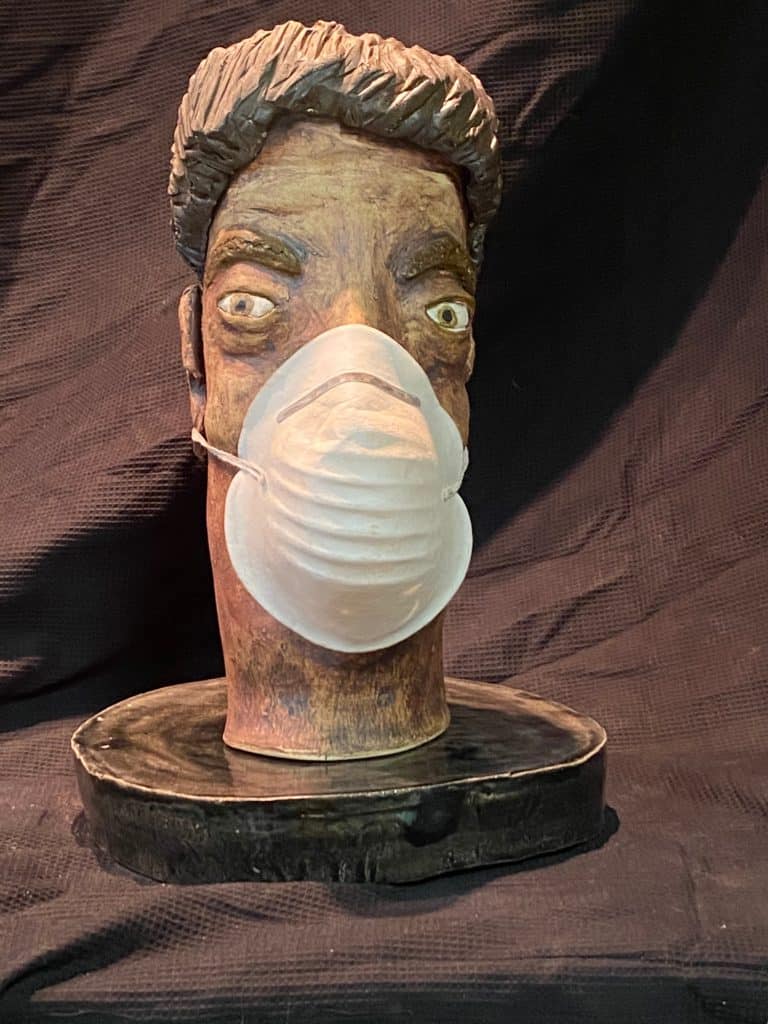 Visit our Gallery to see the August 2020 Open Exhibit and Barbara Muth's My Body, Shamed, before they close on Saturday, September 5. The Gallery's new hours are 12:00-4:00 p.m., Wednesday through Sunday. There is a limit of ten visitors at a time and face masks and temperature checks are required upon entry. You can also view and shop the both exhibits online.
Making plans for the week ahead? Add these upcoming League events to your calendar: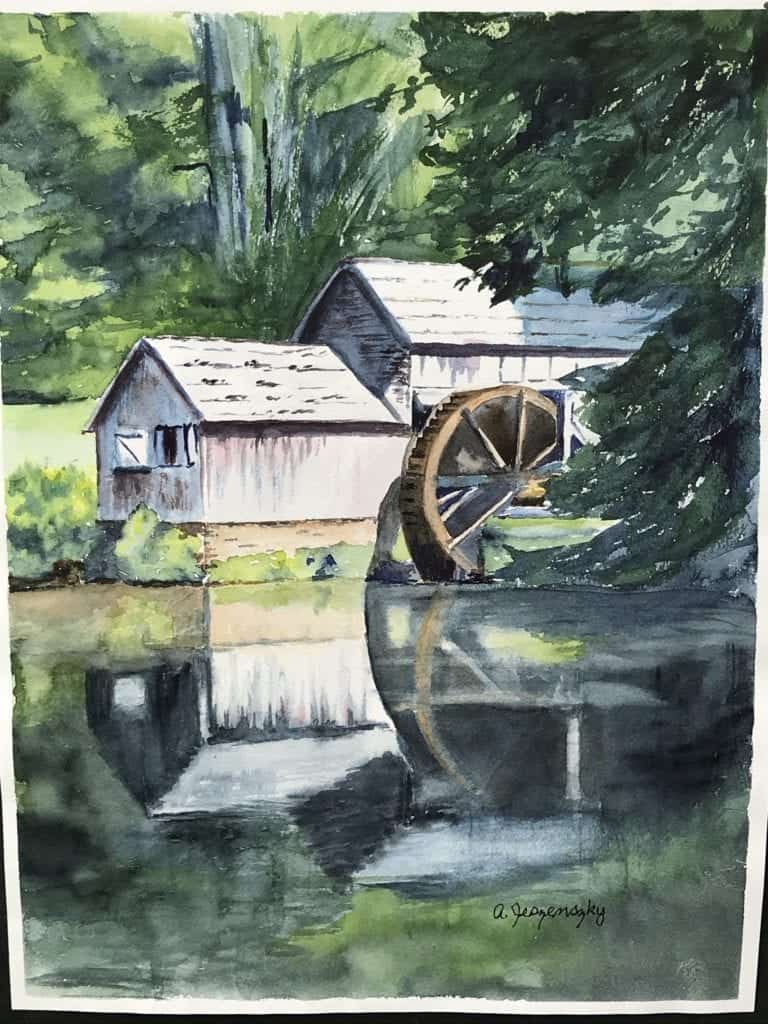 Art Store Sale
Beautiful watercolor paintings start with quality paint. Now through September 13, Da Vinci Watercolors (15 ml tubes) are 20% off on in-store purchases at The Art League Supply Store while supplies last. The store is open from 11:00 am to 4:00 pm Wednesday through Sunday.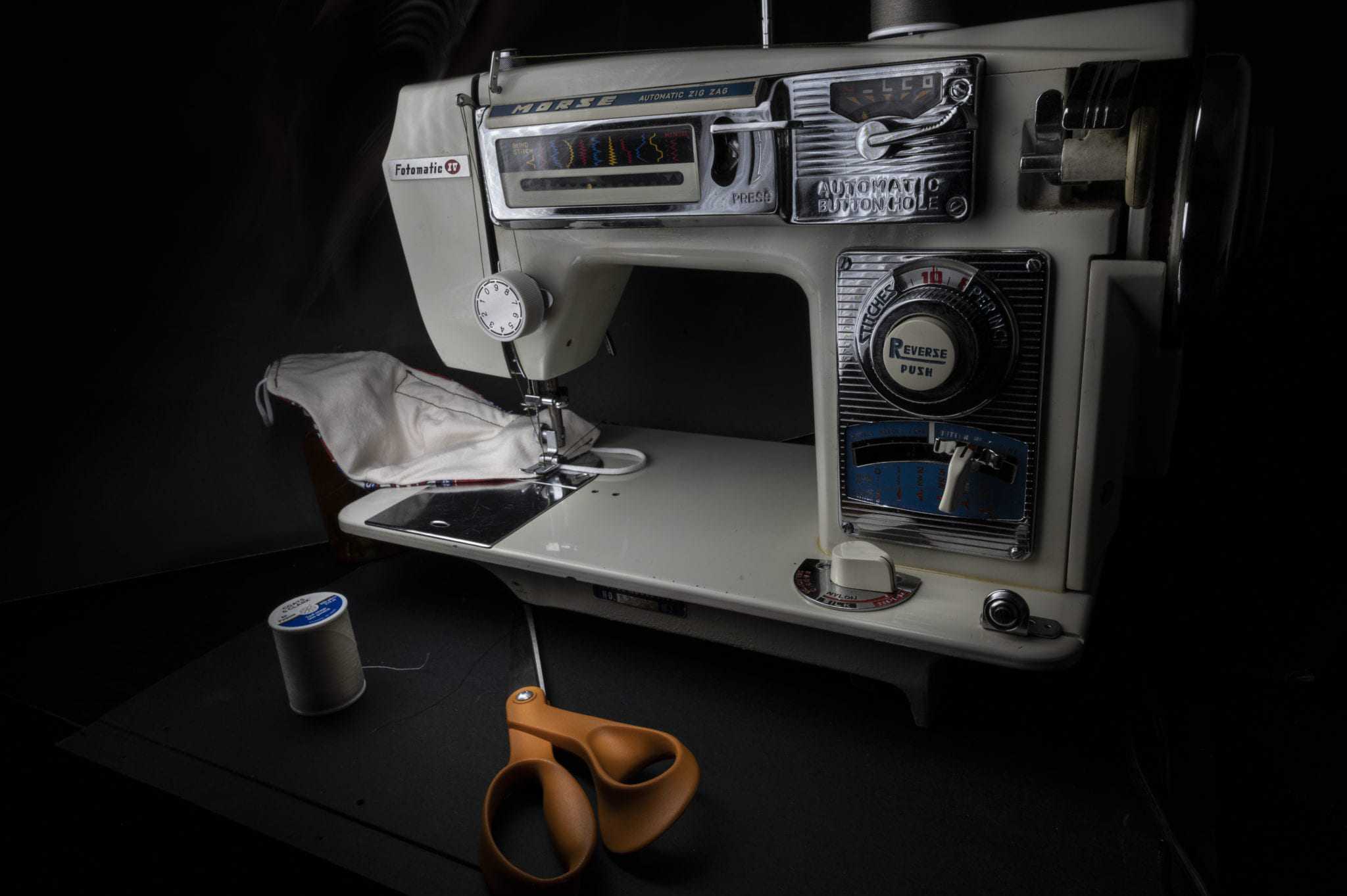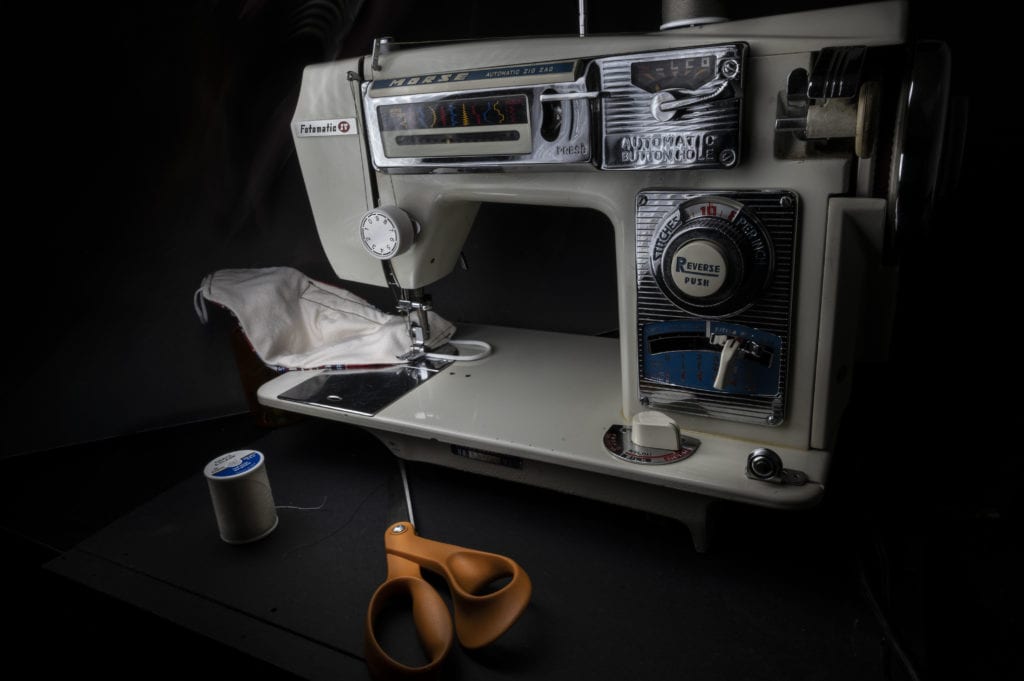 September Shows
Member artists created works reflecting the mood of this turbulent year for 2020, our September Exhibit, juried by Duane Slick and on view September 9 – October 4. Join us for the Opening Reception via Zoom, Thursday, September 10 at 6:30 PM. There will be a video presentation of artwork followed by a brief awards ceremony. Solo artists Tess Olson and Noah Williams will also be on hand, giving short video presentations of their work. RSVP here.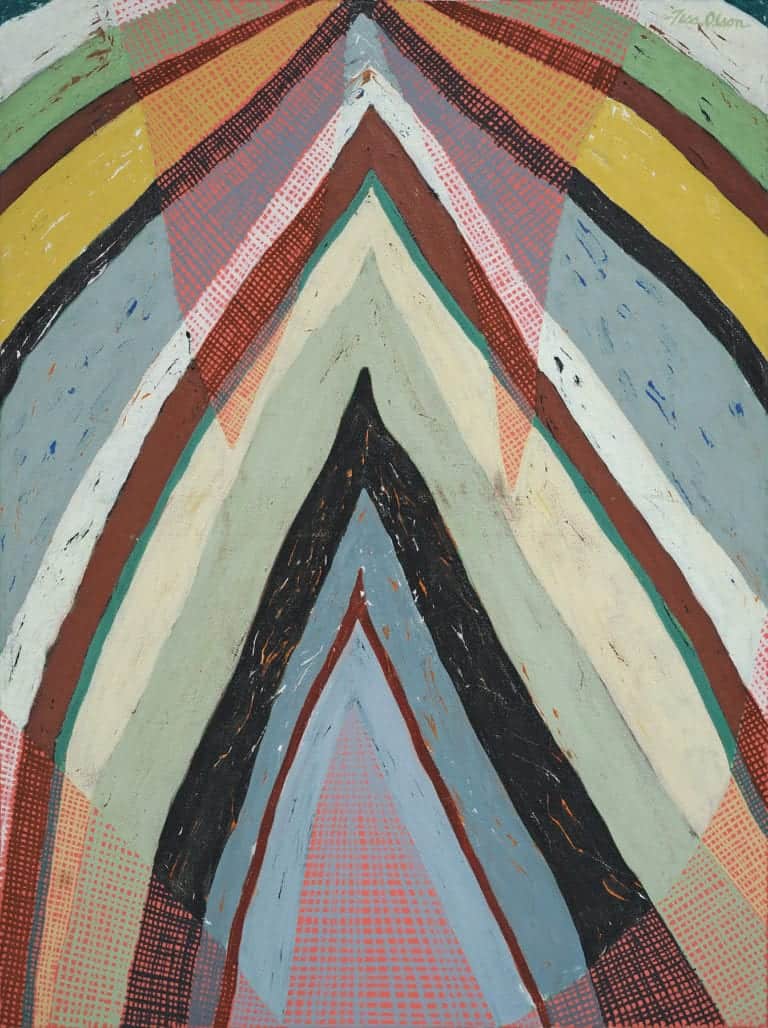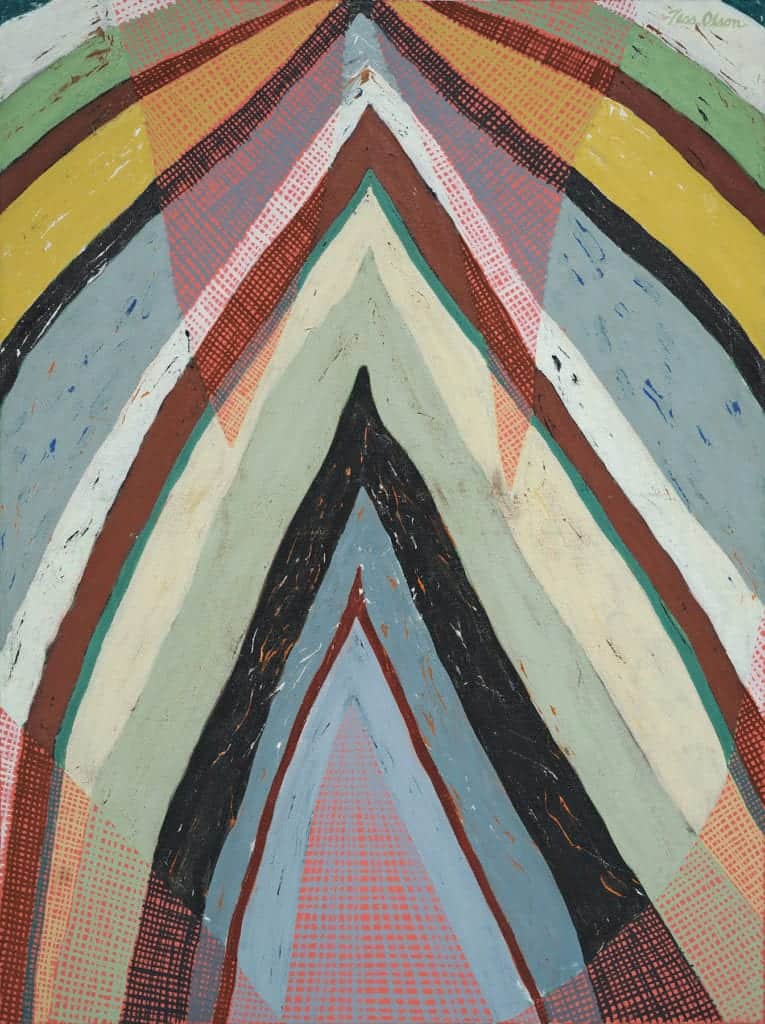 Cultivating Imperfection, a solo exhibit by oil painter Tess Olson, is a collection of abstract work inspired by the subtle vibrations of the natural world; on view September 10 – October 4. Zoom in Friday, September 11, from 6 – 7 p.m. EDT to see Olson in conversation with League Communications Specialist Julia Chance.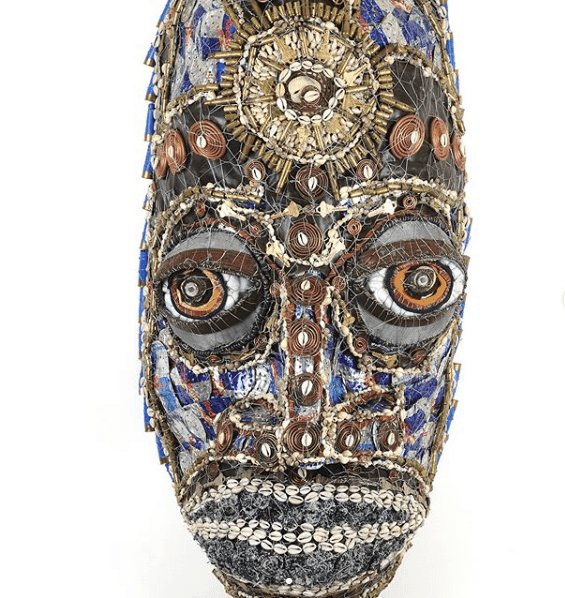 Mixed media artist Noah Williams celebrates the power and energy of African mask-making traditions in his solo exhibit Ancestral Callings, on view September 10 – October 4. See Williams in conversation with League Tuesday, September 15, 2020 6 – 7 PM EDT.
Ice Cream Bowl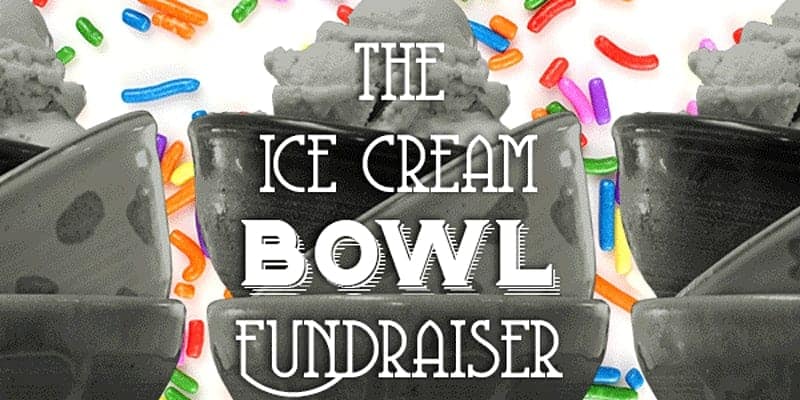 Plan to join us next Saturday, September 12 from 10 a.m. to 5 p.m., for our Ice Cream Bowl Fundraiser supporting The Art League Ceramics Program at the Alexandria Old Town Art Festival.
Zoom Art Class Demo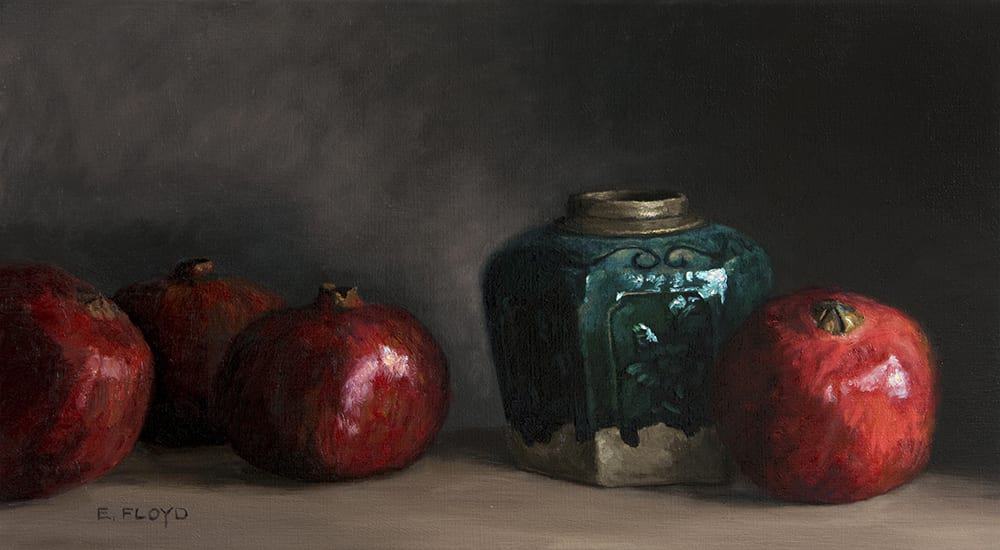 Are you interested in taking one of our online art courses but not quite sure what to expect? Get a feel for Zoom classes with painting instructor Elizabeth Floyd who will conduct a free, online Still-Life Oil Painting Demonstration Tuesday, September 15, from 10 – 11:30 a.m.
Workshop: How to Write an Artist Statement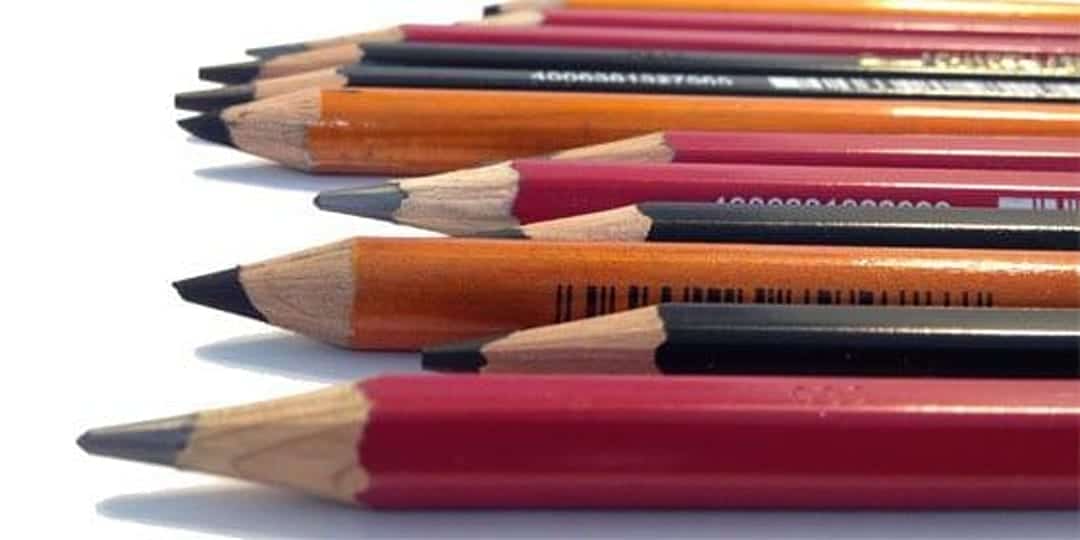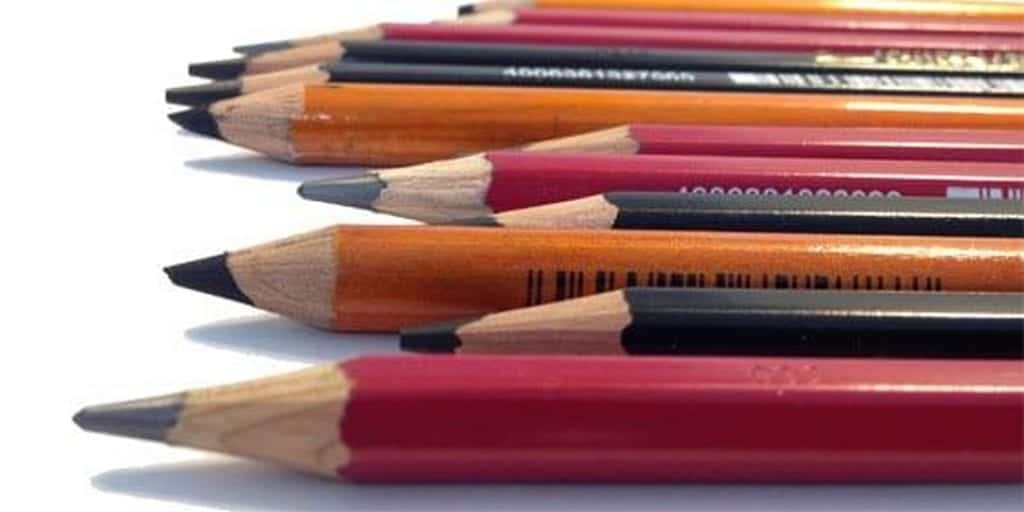 Join The Art League's Gallery Director Ali Wunder for this two-session workshop and gain the tools to construct a clear, concise artist statement that provides viewers with insight into your work, and serves as a starting point for marketing yourself; Wednesday, September 16 and Thursday, September 17. Register here.
Crafting Democracy: Fiber Arts and Activism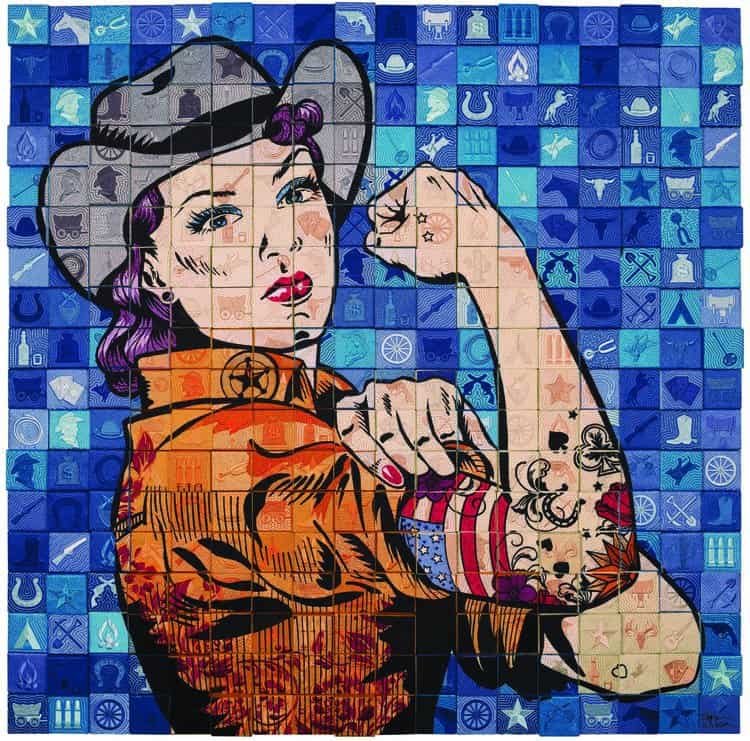 The craftivists in the traveling exhibit Crafting Democracy, curated by Hinda Mandell and Juilee Decker, use the traditional tools of craft (yarn, thread, textiles) to make statements about socio-political, cultural, and economic issues; on view at the Woodlawn & Pope-Leighey House through September 14, tickets for a suggested donation of $5 are required for timed entry; 9000 Richmond Hwy, Alexandria, VA.
Sculpture Garden Splendor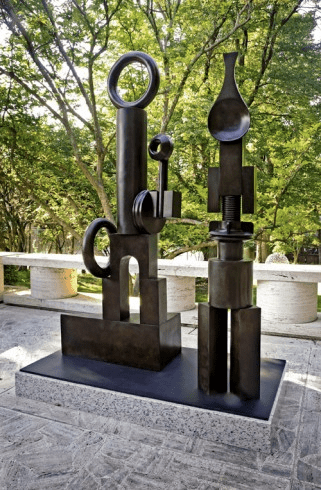 With beautiful weather in the forecast, this weekend is a great time to take advantage of two outdoor art installations. Visit the lush grounds of the recently reopened Kreeger Museum Sculpture Garden to view monumental works by Hans Arp, Carol Brown Goldberg, Isamu Noguchi, Henry Moore, and other noted sculptors. In accordance with new safety guidelines, there is now timed entry and group sizes are limited to no more than five people per household group. To make reservations, click here; 2401 Foxhall Road, N.W.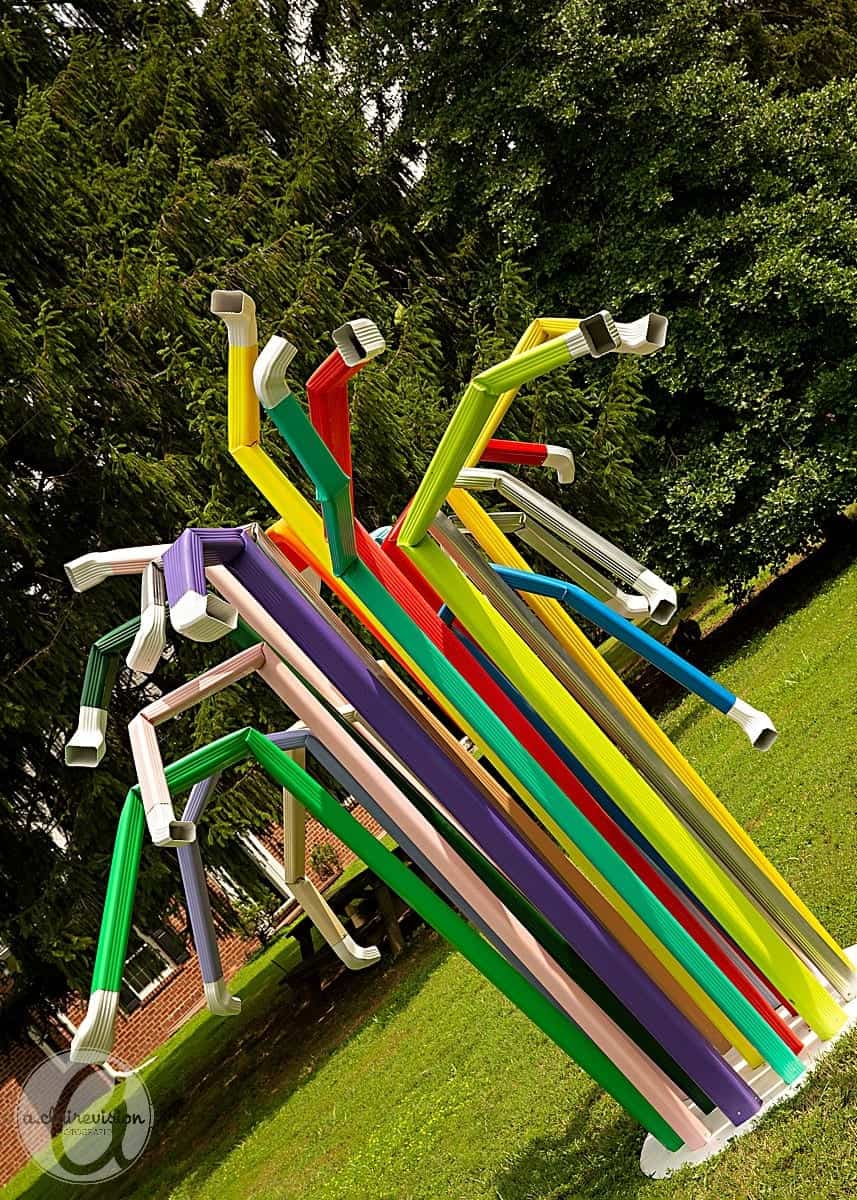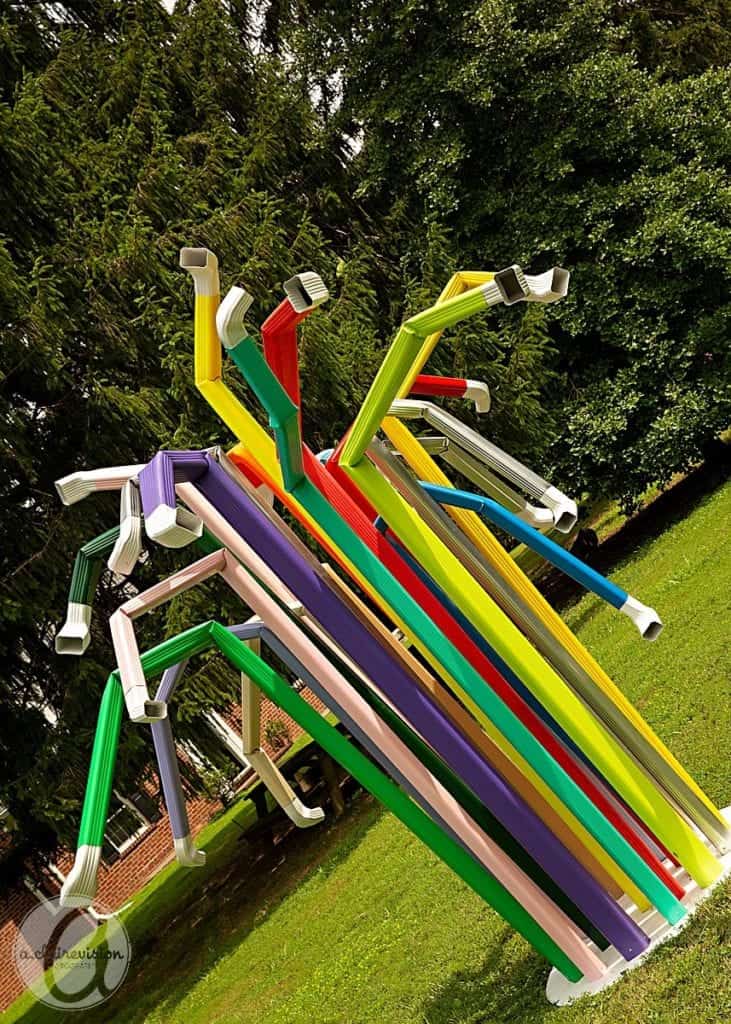 ARTINA 2020: LIGHT: A Sculptural Solar Dance is the perfect outdoor attraction to enjoy during these times of social distancing. This juried sculpture garden, created by members of the Washington Sculptors Group, re-imagines solar energy as an art form with sculptures installed throughout the rustic grounds of the Sandy Spring Museum; on view through November 7, 17901 Bentley Road, Sandy Spring, MD.
Geometric Aljamía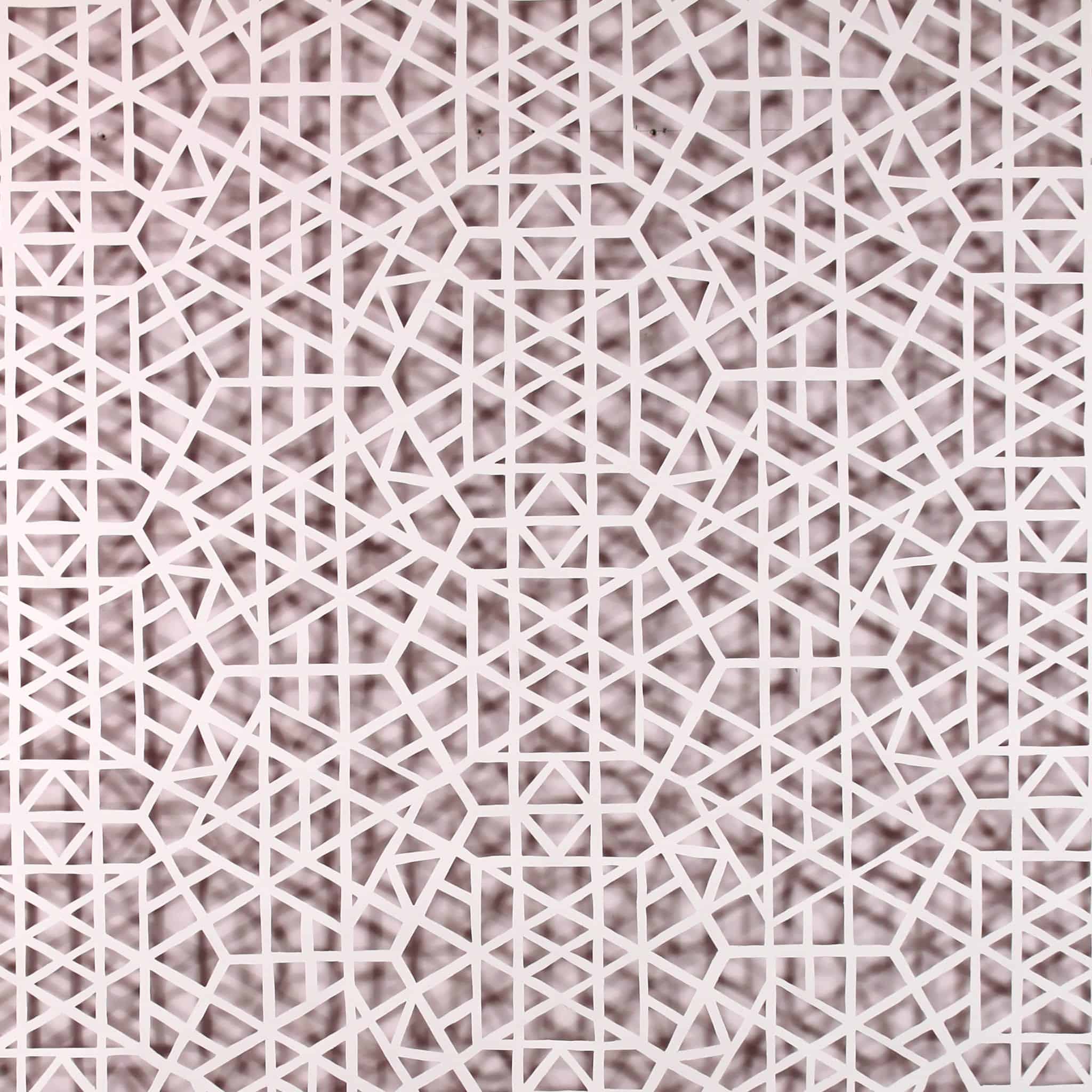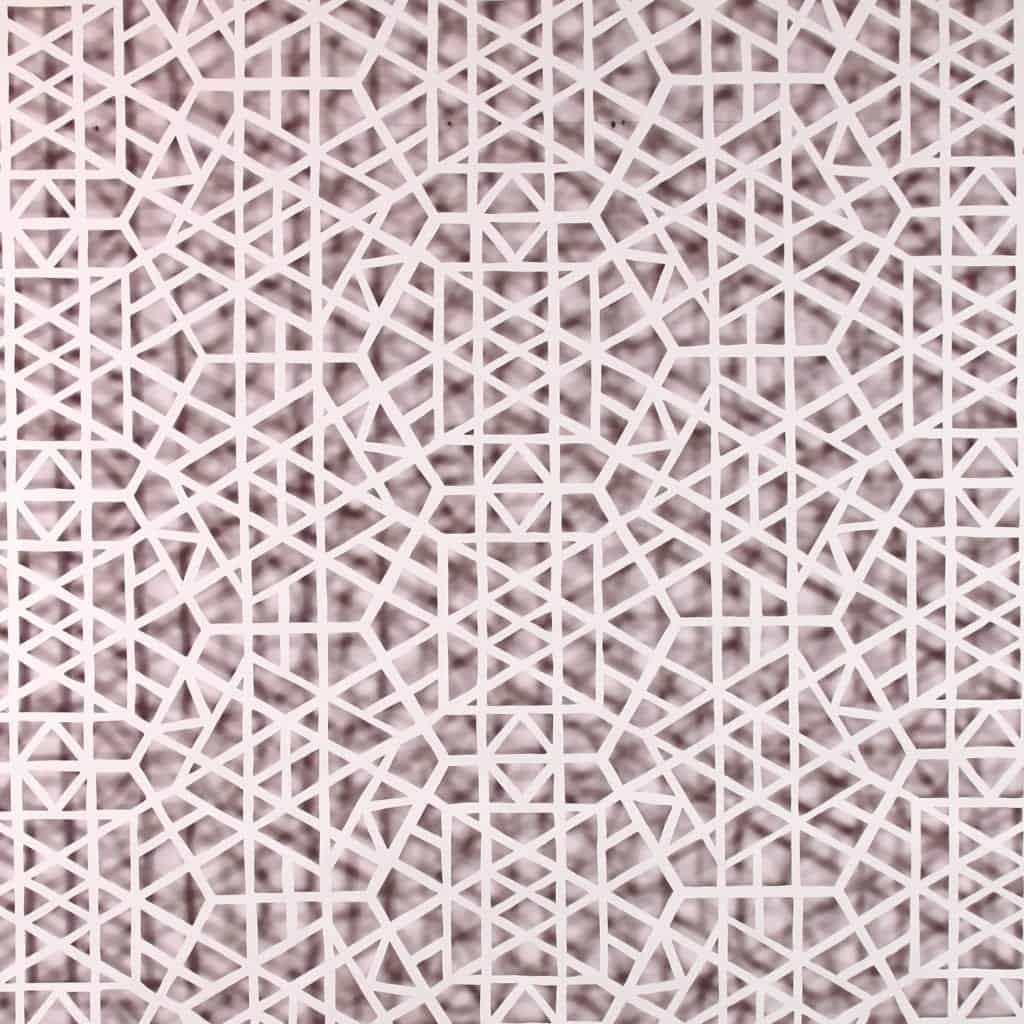 Since ancient times, geometric perfection (circle, square, and triangle) has been thought to convey sacred and secular truths by reflecting the fractal interconnections of the natural world. In Geometric Aljamía, artists Mohammed Saleh Amin, Jorge Benitez, Reni Gower, Hanane Korchi, Tamim Sahebzada, and Julia Townsend explore geometry as a fundamental aspect of art and as a way to communicate universal ideas across cultures; on view through October 3 at the Howard County Center for the Arts, 8510 High Ridge Road, Ellicott City, MD.
Enjoy the long weekend and wear your mask.