Welcome to Artful Weekend
-our listing of area art exhibits and events-
This weekend: April Open Exhibit and The Enemy by Khalid Alaani at the League; Poetry and Art at McLean Project for the Arts; Be(Longing) at Culture House; and Waters of SE Asia at Multiple Exposures Gallery.
April Open Exhibit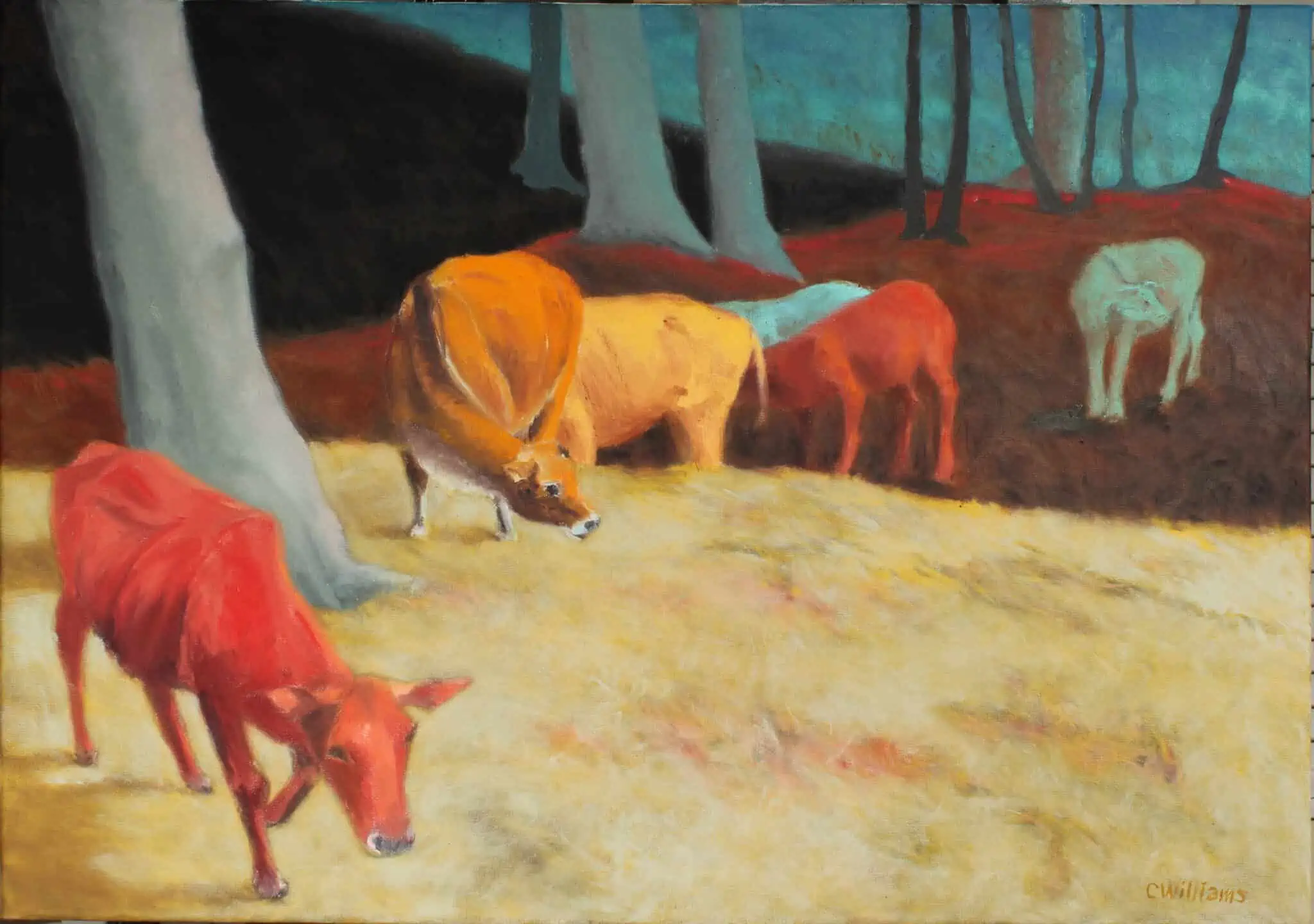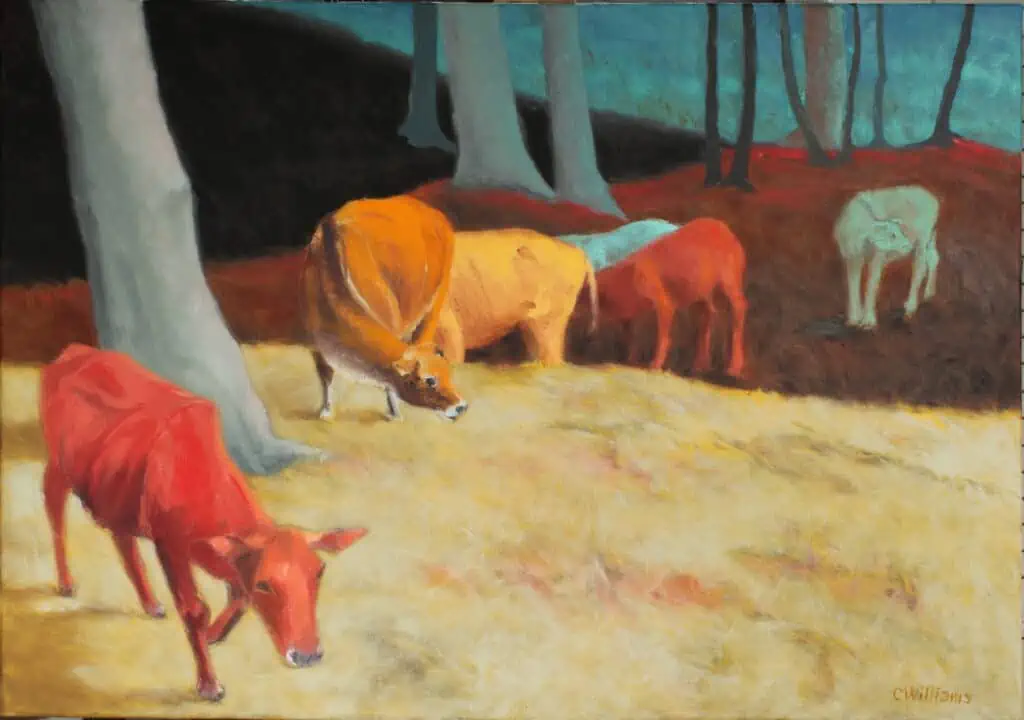 Diverse artworks by member artists are the feature of Open Exhibits at The Art League. Over 100 pieces—painting, drawing, photography, mixed media, sculpture, and more—are on view in this month's show. It was juried by commercial and editorial photographer Mike Morgan,
The April Open Exhibit is on view through May 7.
The Enemy by Khalid Alaani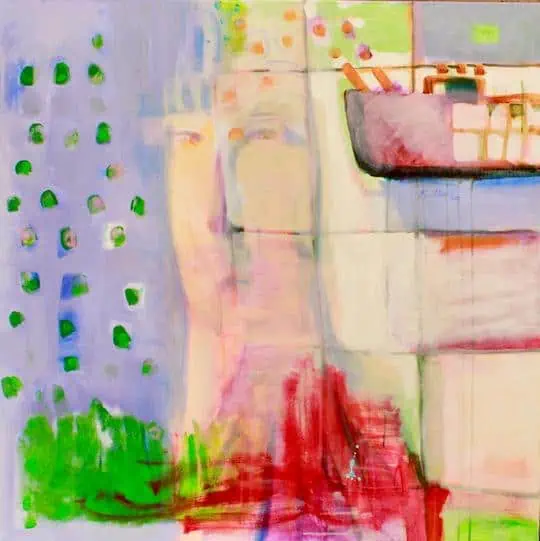 Khalid Alaani's solo exhibit, The Enemy, references the ordinary moments in the lives of his fellow Iraqi countryman just before U.S. troops invaded his homeland 20 years ago. His paintings, focus on finding the "human" in the people he portrays. "I tell their stories," says Alaani. "I'm drawing their days, their destinies, and their endings." The Enemy is on view through May 7.
Read more about Alaani here.
"Alphabet of Mo(u)rning?" Poetry Reading

McLean Project for the Arts (MPA) is hosting a poetry reading presenting Kari Ann Ebert reading from Alphabet of Mo(u)rning, Lily Press' first literary publication, on Saturday, April 22, 1 – 3 pm. The free event coincides with MPA's ongoing Spring Solo Exhibitions: Industry Standards: Works by Chris Combs; Concerns: Sculpture by George Lorio; and With My Face Against the Future: Paintings by Josh Whipkey. Poets Sandra Beasley and Carol A. Beane will also read; 1234 Ingleside Avenue, McLean, VA.
Be(Longing)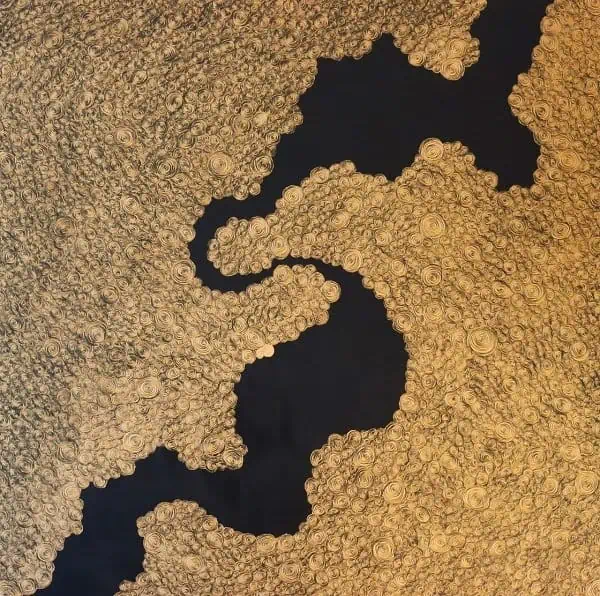 As a result of the Covid-19 pandemic, "We redesigned how we lived and found connection and communication in new ways…" says Brooklyn-based artist Soumiya Krishnaswamy. Be(Longing), her exhibit at Culture House, interrogates how close have we truly become now that quarantining and social distancing are behind us. Be(Longing) is on view through May 6; 700 Delaware Avenue S.W.
Waters of SE Asia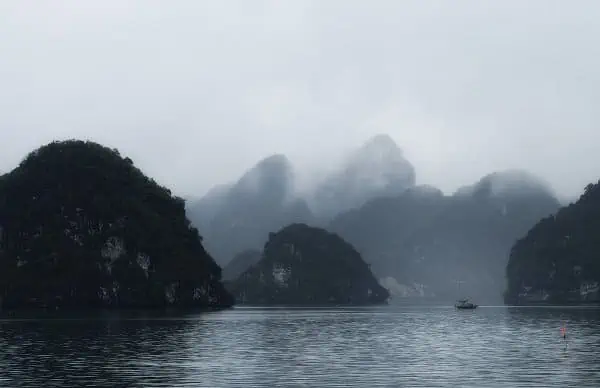 Sandy LeBrun-Evans' exhibition Waters of SE Asia, at Multiple Exposures Gallery, shares the beauty, mystery and energy to be found in the waters of Vietnam and Cambodia. From her recent travels, LeBrun-Evans has captured images in Ha Long Bay, Vietnam, with its misty limestone monolithic islands; The Mekong River Delta and the largest river in Southeast Asia; and Tonlè Sap Lake in Cambodia, where people live in floating houses. Waters of SE Asia is on view through Sunday, April 3; Torpedo Factory Art Center #312, 105 N. Union Street, Alexandria, VA.
Enjoy the weekend!