Welcome to Artful Weekend
-our listing of area art exhibits and events-
This weekend: July Open Exhibit and Into the Wilderness by Kim A. Richards at the League; Treasures of the DMV at Del Ray Artisans; Reclining Liberty at MoCA Arlington; and People and the Planet at Touchstone Gallery.
July Open Exhibit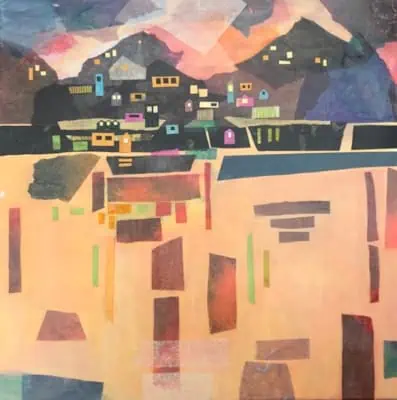 Diverse artworks by member artists are the feature of Open Exhibits at The Art League. There are 115 pieces—painting, drawing, photography, mixed media, sculpture, and more—on view in this month's show. It was juried by illustrator Sarah Mari Shaboyan, and is on view through August 6.
Into the Wilderness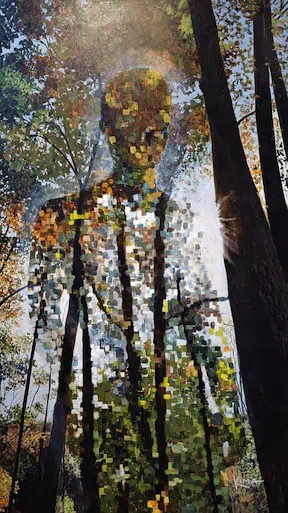 Kim Richards' solo exhibit, Into the Wilderness, presents a body of work rich in biblical and allegorical references.  Painted in oil and acrylic, her work focuses on the sense of hope and encouragement that defies the feelings of fear, hurt, and discontent experienced throughout the "wilderness journey" of life. Richards hopes her exhibit will "strike a spiritual chord of God's unconditional love with her viewers." Into the Wilderness is on view through August 6.
Treasures of the DMV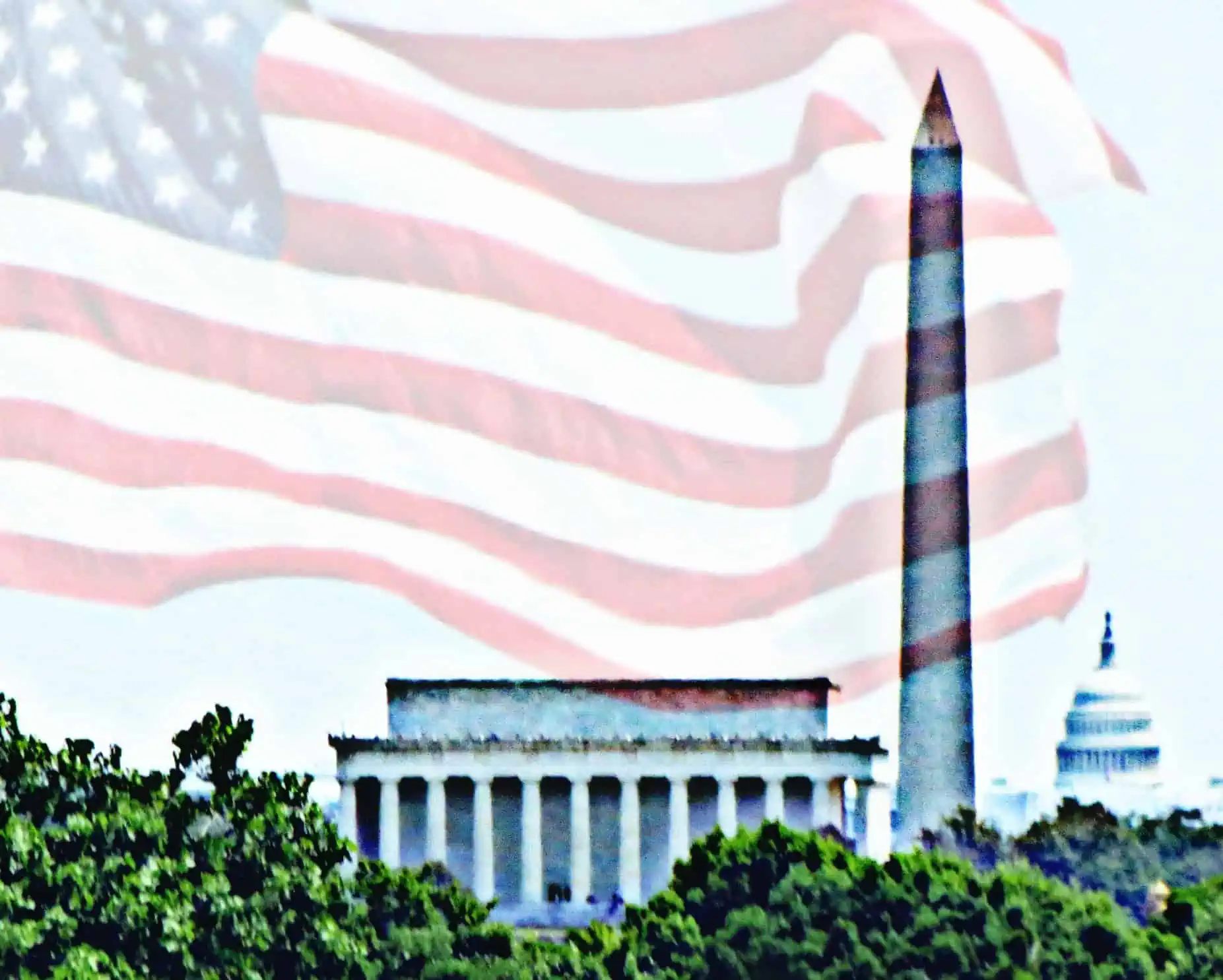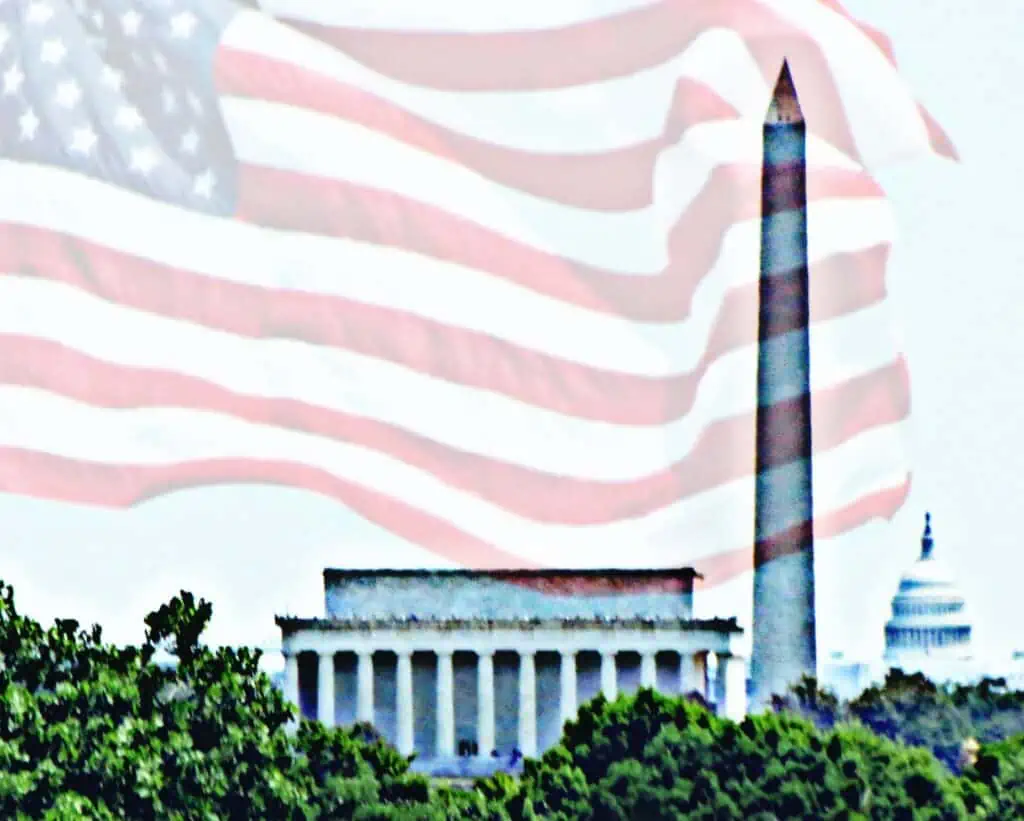 Celebrate the wonders of DC, Maryland, and Virginia by visiting the Treasures of the DMV art exhibit at Del Ray Artisans gallery. In this exhibit, local artists highlight both famous and overlooked regional gems and reveal a sense of place and time in our modern world of shifting meanings through paintings, fiber art, sculptures, mixed media works, photography, and more. It is on view through August 26; 2704 Mount Vernon Avenue
Alexandria, Virginia.
Reclining Liberty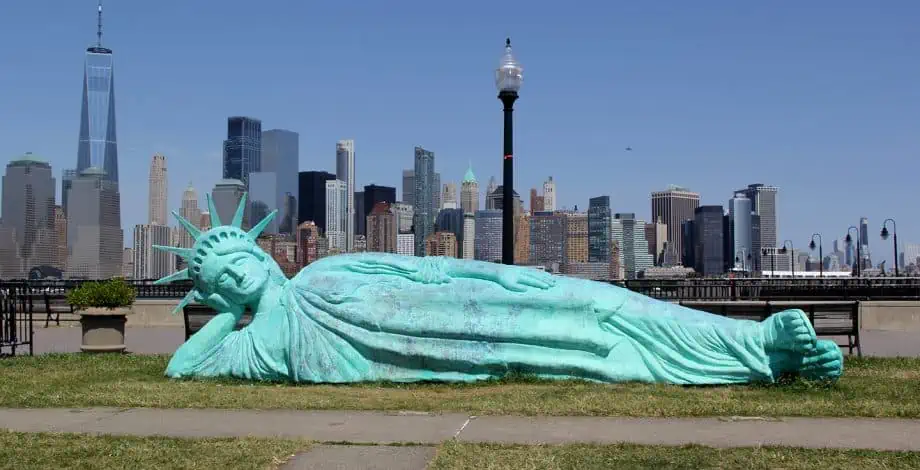 Lady Liberty, in repose, has arrived at the Museum of Contemporary Art Arlington! New York-based sculptor Zaq Landsberg's celebrated Reclining Liberty takes inspiration from the giant reclining Buddha statues of Asia, which represent the Buddha in one stage on the path to enlightenment and are a theme throughout Buddhist art. By merging the traditional Buddhist reclining pose and the quintessential American figurative symbol, Reclining Liberty asks the viewer to contemplate the status of the ideals the Statue of Liberty represents. Join the museum for an opening celebration and community picnic Saturday, August 5, 2023, from 11am-1pm. Reclining Liberty is on view through July 28, 2024; 3550 Wilson Boulevard, Arlington, Virginia.
People and the Planet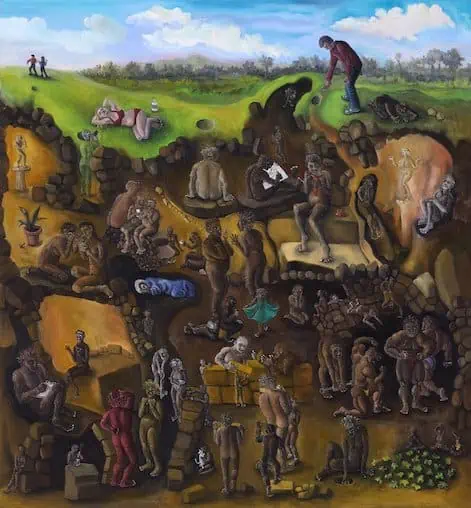 People and The Planet, a juried exhibition at Touchstone Gallery, invited artists to think about our world and the humanity within it—how humans interact with the earth and all of its inhabitants. Featured artwork explores environmental and social issues; human interactions with nature, travel, climate change, natural materials and resources; population and development; Indigenous perspectives; changing landscapes; new discoveries; and more. It is on view through August 27, with an Opening Reception Saturday, August 5, from 4-7 pm; 901 New York Avenue, Washington, D.C.
Enjoy the weekend!